The Institute of the Motor Industry (IMI) is the professional association for the retail automotive sector. Setting and promoting professional standards in the industry is more important than ever, which is why IMI approached Cyber-Duck. We overhauled the branding for their diverse products and services, and transformed their commercial strategy together in the process.

Changing a brand is challenging for any organisation. Cyber-Duck's thorough methodology allowed our internal and external stakeholders to be involved and see the brand evolve during the project. The outcome is a clean, modern classic look with a clear brand strategy for our organisation.

Jane Allan Head of Communications, IMI
01 Design a new brand and tone of voice in-line with IMI's commercial objectives.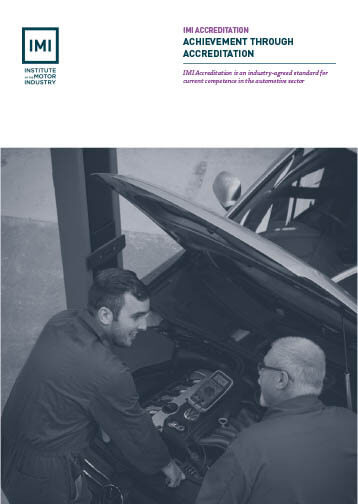 02 Create scalable brand guidelines, including artwork for key marketing materials and stationery.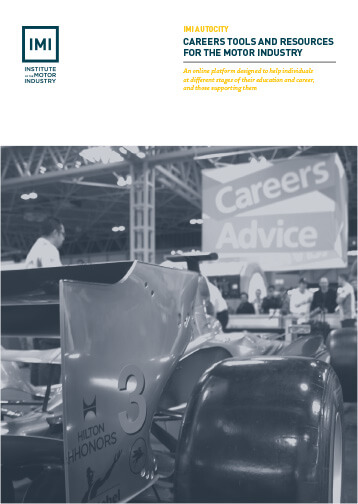 03 Deliver a library of photography for use throughout future communications.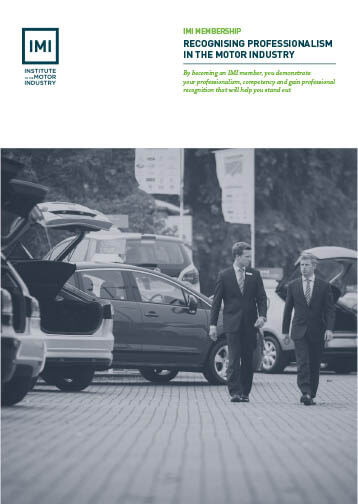 Strategy
Our process began with strategy and design workshops with IMI, establishing brand goals and expectations. From young apprentices to industry leaders, we interviewed a broad cross-section of users – uncovering what IMI means to them.
Key strategic themes emerged:
01 Not enough people were aware of IMI's benefits and range of roles.
02 The industry's public perception doesn't fairly reflect the majority of professionals' expertise.
03 IMI's brand must engage with young people, independent garages, and end consumers.
Informed by these insights, web analytics and search trends, we mapped the fragmented sub-brands into a single, logical hierarchy.
Colour is used to delineate 5 core facets of similar products and services. Each can retain an individual identity, while clearly tied to the master IMI brand.
A smart and inspiring brand
As you'd expect from an organisation founded in 1920, IMI has plenty of heritage built up over the years! Fusing contemporary and classicism was a key challenge. We wanted to create a smart, modern brand – underpinned by heritage, without appearing old-fashioned.
We defined 5 key design principles for IMI – constraint, consistency, clarity, credibility and changeability – that guided decisions throughout. Together, we developed every aspect of the brand: from logo to visual language, including typography, colours and photography.

With a nod to our rich motor heritage, IMI's new logo uses a variant of the iconic 'British Racing Green'.
The IMI is about actions not words.

But the words we use have to be active and engaging. Our message is all - we have to speak a language our sector can relate to and be inspired by.
We defined a strong, confident tone of voice and provided copy for key marketing collateral.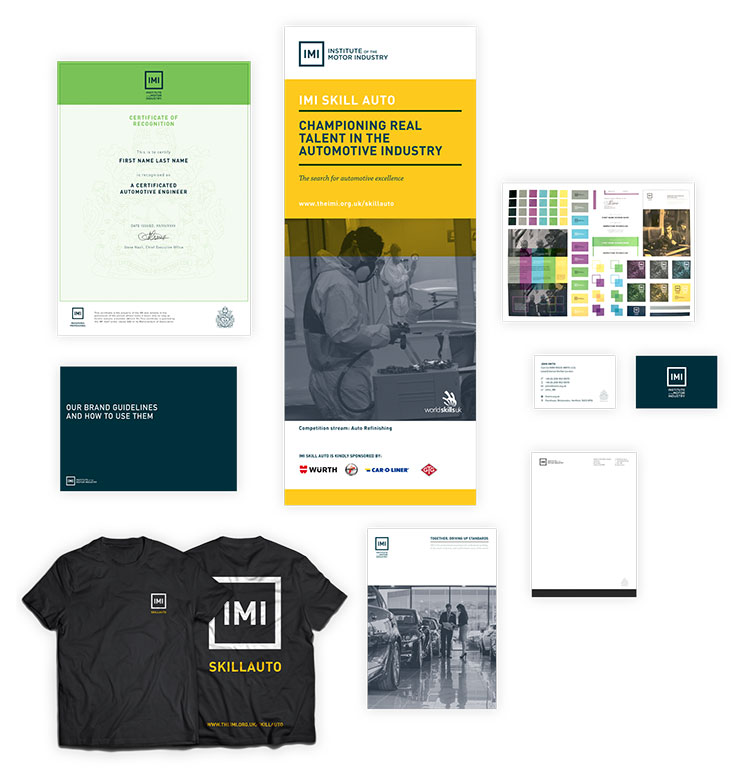 Future-friendly guidelines
The new brand was encapsulated in a scalable, robust set of guidelines. Complementing the IMI's strategic direction for 2015, the standards helped their team continue taking the brand forward.
We rolled the new logo and branding into key marketing material, so IMI could get the most from a series of key campaigns and events. These included:
Print and digital advertising
Certificates, brochures & fact sheet hand-outs
Document and email campaign templates
Member magazine templates and application forms
Exhibition walls and pop-up stands
Stationery, T-shirts, badges and office signage
Social media profiles
The result is a smart and professional brand that reinforces IMI's position as the authoritative voice of the retail automotive sector.
Changing a brand is challenging for any organisation. Cyber-Duck's thorough methodology allowed our internal and external stakeholders to be involved and see the brand evolve during the project. The outcome is a clean, modern classic look with a clear brand strategy for our organisation.

Jane Allan Head of Communications, IMI