Founded in 1987, Itiviti enables financial institutions worldwide to transform their trading and capture tomorrow. With innovative technology, deep expertise and a dedication to its service, Itiviti helps customers seize market opportunities and guide them through regulatory change.

In 2018, Itiviti merged with Ullink. It needed a new website that could deliver a fantastic user experience, which captured their new combined identity and USPs. It should migrate existing content and integrate advanced analytics, Salesforce and Pardot. What's more, it must become the platform for a lead generation strategy, with proposals for future automation and personalisation.
The world of financial trading can move pretty fast. Traders need all the help they can get to seize potential opportunities before their competitors. Fortunately, that help is exactly what Itiviti provides.
As a global powerhouse for the provision of multi-asset trading infrastructure, Itiviti has helped financial traders 'capture tomorrow' since 1987. To do that, it has merged with other companies over the last 30 years. These include Ullink, Orc, Tbricks and many more.
But nobody really knew the Itiviti brand – this was something Itiviti wanted to change. Following their merger with Ullink and a fresh rebrand, Itiviti hired Cyber-Duck to develop a new lead generation and marketing website to showcase their brand. We would do this through creating a scalable, future-friendly website that was both secure and optimised to generate leads. Our objectives were to:
Deliver a fantastic user experience through a new website that migrated previous content
Propose a lead generation strategy with content analysis, analytics setup and SEO optimisation
Integrate Salesforce CRM with an accessible CMS that's been built to facilitate content updates
Propose marketing automation and personalisation solution for the next iteration of Itiviti's website
Breathing life into a new brand
After their merger, Itiviti needed a new brand to communicate their enhanced multi-asset trading solutions. The WPP-owned Superunion crafted a new brand built on empowerment. We were selected as the specialist user experience (UX) and marketing partner.
We received the brand guidelines and high-level sitemap and helped to finalise a sitemap that was suitable for the merger. Because the new website would be geared towards lead generation, our UX designers restructured the sitemap to improve user journeys.
We approached the sitemap as a visual representation of the information on the website in order to help users understand where they can go. We reduced the number of product category landing pages to create a shallow, nimble sitemap. By reducing the amount of steps users needed to take to find information (such as FIX Engines), it would be quicker and easier for users to get to the product information they were looking for.
Multiple pages that covered similar content in the Company section (such as Careers) were combined to make it easier for people to find all relevant content in one place. We also introduced a Contact Us page to increase conversions and generate leads, the main aim of the website.
Itiviti pride themselves on strong content marketing. Through an effective design and CMS, we could empower their marketing team to continue updates with great content. The initial product architecture we received had about 40 modular blocks. We took that and whittled it down to around 20 blocks – a more manageable amount that could still communicate all Itiviti's marketing information.
We then set about improving the accessibility of the website. Colour and font contrasts, the size and colour of fonts, consistent headers, breadcrumbs for easy navigation, form labels, and error messaging were all introduced (or enhanced) so we could deliver a truly accessible product.
Another major area our designers worked on was the creation of mobile-friendly product designs. We needed to find workarounds to certain features in the original designs, including the world map you can now find on the Company and Careers pages. Ultimately, this should help drive conversions for Itiviti.
Optimising Itiviti's Digital Marketing
Because one of main aims for their online marketing was lead generation, our Marketing team were well-involved throughout this project. We wanted to optimise the content to help Itiviti organically rank for its key solutions. Not only would this help Itiviti generate more relevant leads, it would also improve their brand recognition.
We completed some persona research that indicated consultants, for example, would recommend the Itiviti product suite to IT Managers. This contributed to our keyword research, which we needed to optimise Itiviti's content. We focused on FIX connectivity and protocols, FX trading and more to bring consistent organic growth to Itiviti through SEO. Our copywriters then optimised the content on behalf of Itiviti. We then integrated Analytics and Crazy Egg to enhance reporting and monitor site performance. This would allow Itiviti to analyse their content's performance and introduce new content to optimise it better.
Next, we mapped out a new product matrix to empower Itiviti's marketing team. With this tool, Itiviti can now plot marketing activities with greater accuracy, guaranteeing greater impact. Finally, our team also worked on a range of recommendations to help Itiviti grow their brand further. We audited their current marketing strategy, suggesting improvements to engage more relevant leads.
Elsewhere, we introduced Itiviti to a range of marketing automation solutions. We highlighted unique automation opportunities for Itiviti, particularly for their email marketing, which would cement client relationships faster. Examples of this include the 'Request a Demo'; newsletter subscription confirmation; and event attendance email drips. We also suggested aspects of the website that could be personalised to achieve a higher demo conversion in future.
Utilising secure, scalable technologies
All this hard work would be for nothing without the right technology to make it happen. But our in-house developers were on hand with the technical solutions to make these plans a reality.
To breathe life into Itiviti's new brand, our tech team had to migrate many years' worth of content to the new website. They also had to integrate a range of existing technologies as well as new solutions.
First off, we had to build a system that would allow Itiviti to take control of their marketing activities. A flexible, intuitive Content Management System (CMS) was the obvious answer. We built the CMS in SilverStripe, and introduced a modular page builder so Itiviti can build new pages as and when they need to (using the blocks our UX team designed previously).
That accounted for the back-end, but what about the front-end? We were keen to make the site as fast and as responsive as possible. This was to make sure the user experience was top notch, regardless of platform or user needs.
Meanwhile, the team integrated various third-party applications with the core product. We introduced CRM and marketing automation via Salesforce and Pardot. These tools will allow Itiviti to personalise content for users in real-time. Itiviti will be able to target users with highly personalised content that increases the chances users will convert.
Security was another key concern. Because Itiviti deals with financial trading infrastructure, we needed powerful security features to protect both Itiviti and its users. Our hosting solution provides just that.
Through our hosting partners at UK Rackspace, we could cater for the core Linux, Apache, MySQL and PHP tech stack. Here, Itiviti benefits from 24-hour support availability, a 99.9% network up-time and premium security features. Not only that, the hosting solution is completely scalable, meaning when Itiviti's new brand takes off, their website will be able to handle the increase in traffic.
Meet the new Itiviti
The revamped Itiviti brand and website is an invigorating new experience. Unlike other financial websites, it is exciting and empowering, and we hope it will truly put Itiviti on the map.
We set out to build a product that Itiviti can use to market its new brand, and we feel we've done exactly that. The new website features: SEO-optimisation; a scalable solution; high-end security systems; potential for marketing automation; and a new CMS so Itiviti can coordinate effective marketing activities.
In the future, we hope to continue working with Itiviti to improve their marketing much further. But for now, this new website will help Itiviti to increase brand awareness, generate more leads, and go into tomorrow knowing that their website is modern and future-proof. We can't wait to help Itiviti capitalise on this exciting new product.
Recommended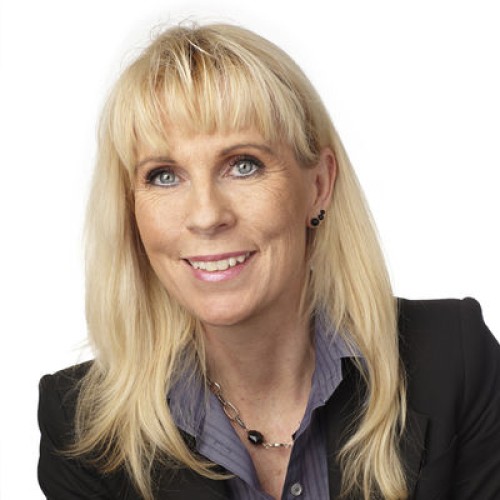 Cyber-Duck delivered a new user-centred website that integrated with Pardot and Salesforce and truly reflected Itiviti's new identity. I enjoyed working with their very dedicated team, who ensured our new website was underpinned by an effective CMS, lead generation strategy and SEO-driven content. We've already seen results, as our leads have increased by 100%.

Chief Marketing & Communications Officer, Itiviti