So who predicted 2020 would be like this? Nine months working remotely, much of that while homeschooling my kids, ending with a virtual Christmas get-together to celebrate the team's hard work, instead of the usual in-person party.
I haven't seen most of the team face to face since March, when we took the decision to close our offices and switch to remote working. Then, of course, came lockdown.
With the fantastic news that vaccines are now being deployed, we're all thinking about returning to 'normal'. But the truth is, the COVID-19 pandemic has fundamentally transformed the workplace – at least for those of us who work in offices – just like it's changed the rest of our lives.
At the start of lockdown, I posted how stability, growth and togetherness would steer us through the pandemic. Now, at the end of our strangest but most successful year, and the start of a new one that brings us some much-needed hope, here's my take on what we've learned from the pandemic and how our work patterns have shifted.
1. Remote working isn't going away
At the start of lockdown, many of our employees, especially our developers, worked remotely anyway. The shift to 100% remote wasn't too bad a shock. Even so, Tara, our HR manager, spent several days arranging socially distanced pickups of office equipment and ferrying large monitors and office chairs to staffers who don't drive. Our team reimagined their homes, setting up semi-permanent workspaces at their kitchen tables or creating office nooks.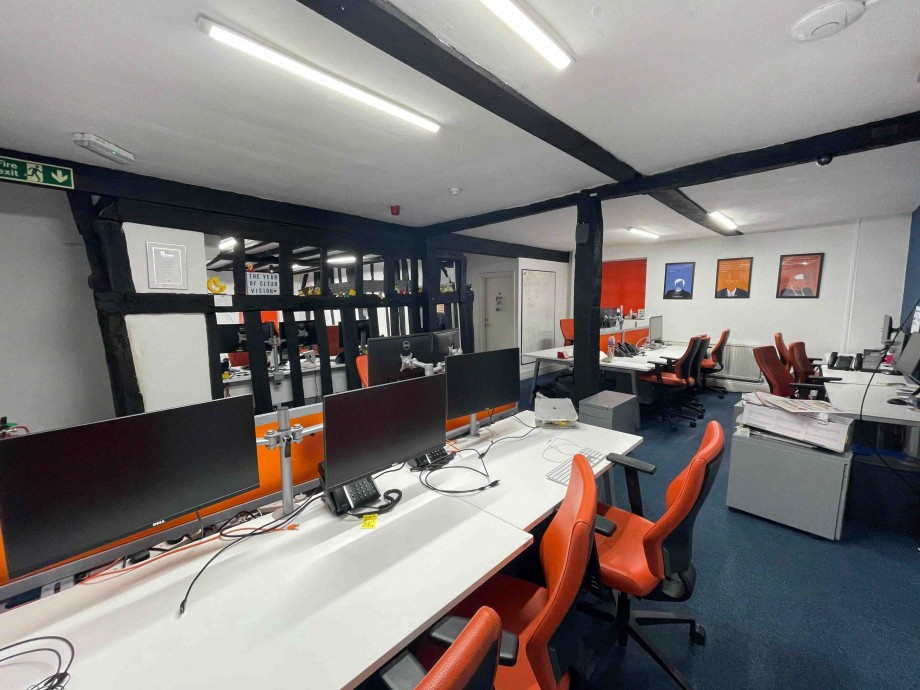 COVID-19 forced us out of our offices and into our homes.
We saw a boost in productivity, and so did our employees. The time they gained from commuting was spent on quality family time, cooking and a lot of baking.
Fast forward to now and working from home is the new normal. No one's missing their commute. The hybrid model is here to stay – at least for some, including us. Companies have realised they can cut costs and work more effectively. For many office workers, the pandemic has accelerated the shift towards flexible and remote working. Facebook expects half of its workforce to be remote within a decade. Twitter's employees can work from home forever.
City centre offices, and the ancillary businesses they support like sandwich shops and after-work watering holes, may take a hit. But as long as there's good infrastructure – fast internet is non-negotiable – it's understandable that some are choosing to swap their inner-city apartments for larger homes in the country, complete with home offices and bigger gardens.
2. But most of us will return to the office
However, not all companies are embracing remote working – and few are saying they'll make a complete switch.
Amazon is betting that office-based work will give it a creative edge, taking on thousands of employees in U.S. city centres. It cites the spontaneity that face-to-face collaboration brings.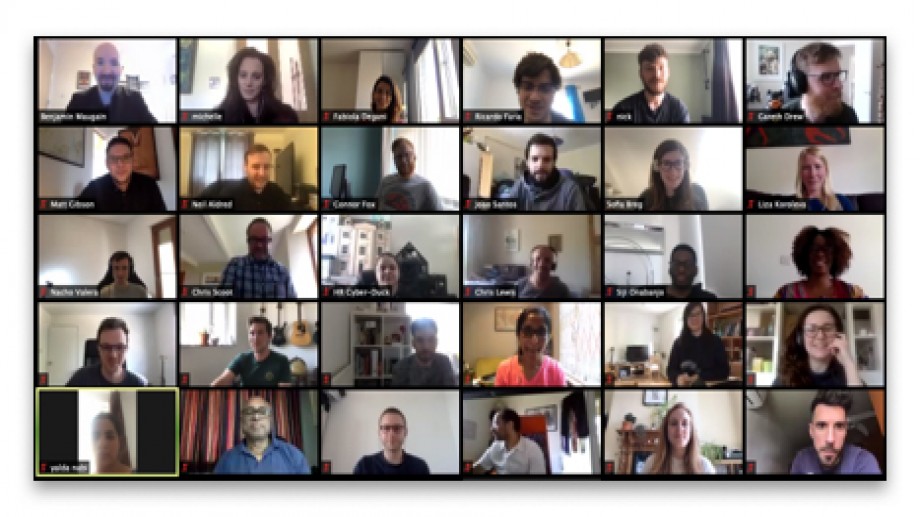 Working remotely is effective – but some collaboration is more fun in person!
And even we've found some aspects of remote working tricky. Training and onboarding new staff isn't easy. As new graduates, we all went through the experience of an office environment. We want to immerse our new starters, especially recent graduates, in our culture.
It's also harder to build relationships, negotiate and coach your team remotely. We'll continue doing it, but probably as a backup when face-to-face isn't an option. So an office presence will continue to be important for us, just as it will be for many others.
3. Remote tools like Zoom are here to stay
When the pandemic hit, office workers with varying levels of technical comfort suddenly found themselves plunged into a world of Zoom and digital tools. Even we discovered that what works in theory doesn't always work in practice.
IT teams around the world had to get home workers up and running swiftly and securely, often on their own devices. They had to ensure secure business communications and data storage, and shift people to collaborative platforms like Slack, Teams, Zoom and Sharepoint.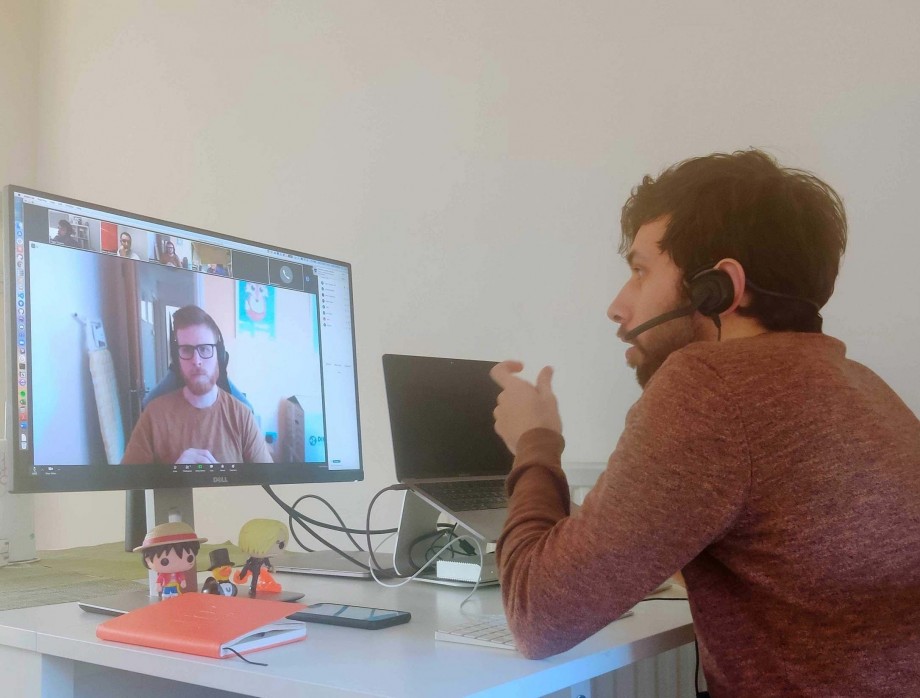 Tools like Zoom have helped us work closely and collaboratively with clients and each other
While we were using many of these tools already (and quickly got to grips with Zoom backgrounds and breakout rooms), we've also shifted to tools like Miro that help us collaborate creatively. These tools are great, and we'll be keeping them for the flexibility they offer both us and our clients.
4. We
've gained
a more rounded view of work/life balance
There's no question that we've all gained a deeper understanding of our colleagues' lives outside work. Video calls have given us a window into each others' homes and families that we've not had before. It's a good sign when Tara's German shepherd barks her approval on a call, and my daughters are regular guest stars in my Zoom meetings. All of us were a bit embarrassed about this at first. Now we're relaxed, and interruptions are the highlight of any meeting.
That openness has brought us closer together. We understand each others' contexts better.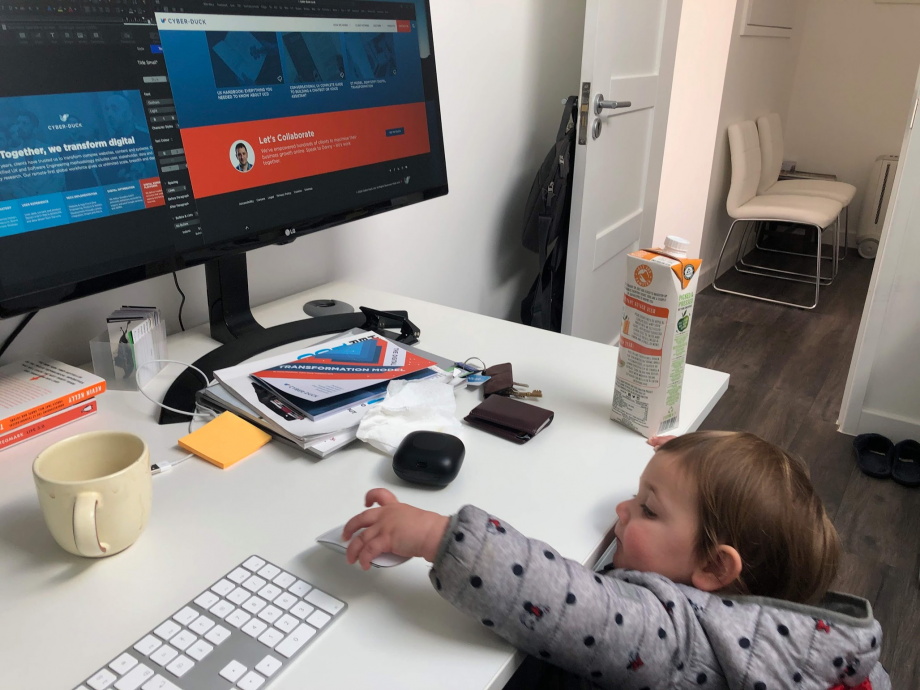 My daughter, doing what she does best: interrupting a Zoom meeting!
On the whole, less commuting means the team is less tired. They've had extra time to spend with their families, learn yoga or have Zoom parties with friends. People who couldn't imagine working from home have embraced it. But a few who thrive in a buzzy office environment have struggled at times, so we've offered extra support there.
The biggest downside of working from home is that some people have found it hard to switch off. Not everyone has space for an office. Some of us are working slightly longer hours and getting more done. We can work flexibly around family commitments. But you have to take breaks, step away and turn off the laptop.
We've tried hard to get the balance right and I'm really proud that in our recent Best Companies to Work For accreditation, one of our highest ratings was for wellness. It's a real accolade for our company, our leaders and our support team, especially in a year like this.
5. Culture still trumps everything
I asked the team what they'd like from us while we work remotely. So we've come together in weekly virtual pub sessions, organised company quizzes, and our virtual Christmas party was a great success. Our weekly company meetings have helped everyone stay aligned and in touch.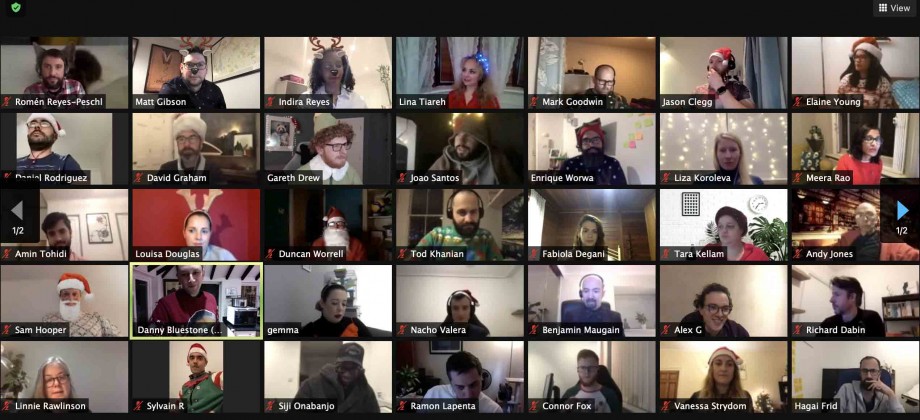 Our Christmas party: just one of the virtual get-togethers we've enjoyed this year.
Dedicated Slack channels where people can flag any home-working or connectivity issues have helped us solve any remote niggles quickly. We'll be keeping all these (except for the Christmas party!) so our remote workers feel connected with the whole team.
But it's not all been plain sailing. Companies have to figure out how to enable informal communications. Not everything has to be a Zoom call, but we can't currently depend on watercooler or kitchen conversations.
I've noticed people checking in with each other more, especially at the height of lockdown. At times, it's been tough on everyone's mental health. We all know that many developers enjoy working quietly and independently, but it's been harder for those in more people-facing roles. We're used to looking out for our people and spotting when they're not okay, but the behaviours we can see when working remotely are different, so we've had to learn how to do that.
6. COVID-19 has accelerated digital transformation
Not every business can move to remote working – even partially. And most people's working patterns won't change. But there's no doubt in my mind that the COVID-19 pandemic has completely changed the world of work, how we use technology and accelerated our shift to a long-term hybrid remote working model. We've learnt so much this year.
It's made me question the very notion of what a company is. If there's no office, what does the idea mean? Is it just a logo that binds us together? Even the word 'company' ultimately came from the idea of 'breaking bread'. And that's out of the question for a while yet.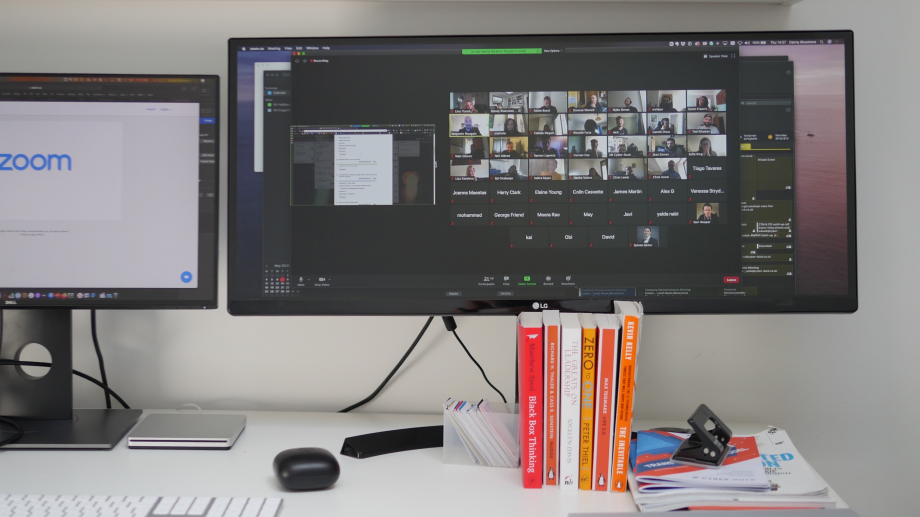 Is a company a place? Or have we learnt it's actually a group of people?
Next-generation managers will lead teams that include remote workers. We'll use collaborative tools like Slack and wikis. Much of our time will be spent organising and connecting our people. We'll be supported by strong process, systems and tools that will reflect our remote work patterns. Our challenges will often be around communication.
Organisations will need to change their leadership patterns and management style to facilitate our remote-first culture. At Cyber-Duck we started running weekly 'all company' meetings since March 2020 that covered in full transparency the business situation, project pressure points, retrospectives and a 'town hall' for questions. 
Ever after the population is vaccinated and people can return to work, many of us will choose to work remotely. Not all senior managers will be able to work from home all the time as tempting as it is for experienced professionals. The younger generation of workers will need face to face mentoring. The successful managers of tomorrow will be "software natives" who can master modern tools like Slack, Wiki and Project management tools for productive interaction.
Remote team management will be one of the most desired skills for a modern leader as the managers of tomorrow will need to be able to lead people both in the office and remote. More than this, the new leader will lead through empathy and emotional intelligence. The best managers follow Patrick Lencioni's 'Advantage model' of 'over-communicating clarity' to ensure there is total clarity in their organisation and with suppliers. 
In nine months, we've handled the biggest crisis to hit global business, we've built remote-friendly corporate cultures and we've tried to maintain team spirit. Luckily we started our remote ready capability in 2016 when one of our senior staff moved to the US. Before the pandemic 15% of the team was remote-first whereas now 40% of the team is planning to stay remote. At Cyber-Duck, we've been lucky, too – the importance of digital transformation has never been clearer, and for us it's been a banner year.
Summary
I'll remember 2020 as the year when we took the traditional idea of a business where profits come first, and threw it out of the window. We continued to invested in our culture, tools and technology. We adopted flexible working so we could walk the dog and homeschool our kids. And we gained a deeper understanding of our colleagues and the challenges we all face. As for remote working? We start 2021 further apart, but in many ways closer together than we've ever been.