Today, we're thrilled to announce the launch of a new website for the industry leading provider of modular cleanroom solutions, Connect 2 Cleanrooms. We developed a new website with the Magento 2-based CMS and revolutionary design to aid their growth strategy.
Connect 2 Cleanrooms (C2C) specialise in building modular cleanrooms – bespoke, clean environments that protect critical processes from disruptive contamination. Based in the UK, the company is a global leader in cleanroom design and manufacture. But what C2C needed was a new website and custom CMS to reflect its brand, ethos and commitment to exceptional quality. A website's design is pivotal when promoting services, requiring constant innovation to stay ahead of the competition.
In early 2018, we started a new relationship with C2C after a competitive pitching process. C2C was on the hunt for a new partner to develop a modern website that reflected who C2C really is: an innovative, forward-thinking company. We were chosen to work with C2C because of our ISO accredited user-centred design process and technical expertise in building custom CMS to meet the specific needs of our clients.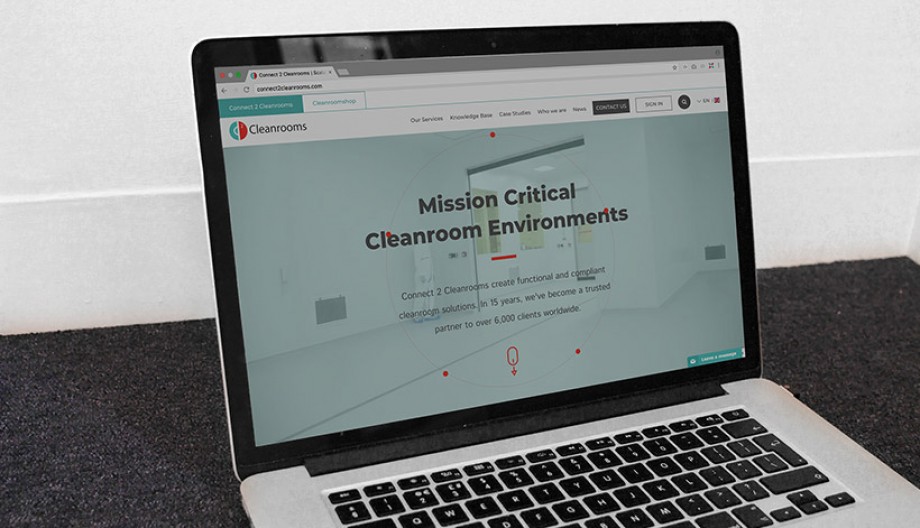 A fresh approach for C2C
C2C's modular cleanrooms – including monobloc panel, hard and soft wall cleanrooms – are all produced in-house. They are a critical component in many sectors, and C2C can be relied upon to deliver quality cleanroom solutions to meet the highest standards, like ISO 14644-1. As a very innovative company, C2C needs to regularly update and communicate about their award-winning service: this is why they requested an open source Content Management System (CMS) with a refreshing user-centred design.
So Cyber-Duck set to work. We utilised a tried-and-tested user research process to define the design direction and the needs of both stakeholders and users alike. We wanted to provide users with an enhanced experience, which Cyber-Duck was in a prime position to deliver due to our fully integrated design and technology teams. We designed a user-centric website for C2C that used animations, background videos and a refreshing sitemap to create an engaging digital experience.
Magento CMS
Our Magento 2 developers in London delivered the CMS, a powerful platform that will help C2C to fulfil its goals.
Likewise, we developed an innovative tool to support C2C's project estimating team during the quotation phase; driving efficiencies for clients and positively impacting budget forecasting.
Another transformative feature was a multi-language tool integrated with the website. As C2C continues to expand internationally, the UX and localised SEO of the website will receive a boost thanks to the fully translated German and Dutch version of the site. Our Quality Assurance team then vigorously tested all elements of the new website and worked collaboratively with the client during UAT to eliminate any glitches in the website before launch.
In the end, we delivered a highly engaging website for C2C that featured a custom integration between C2C's internal systems. This will allow C2C to deploy focused and impactful marketing strategies in the future and will be a pivotal of C2C's global expansion plans.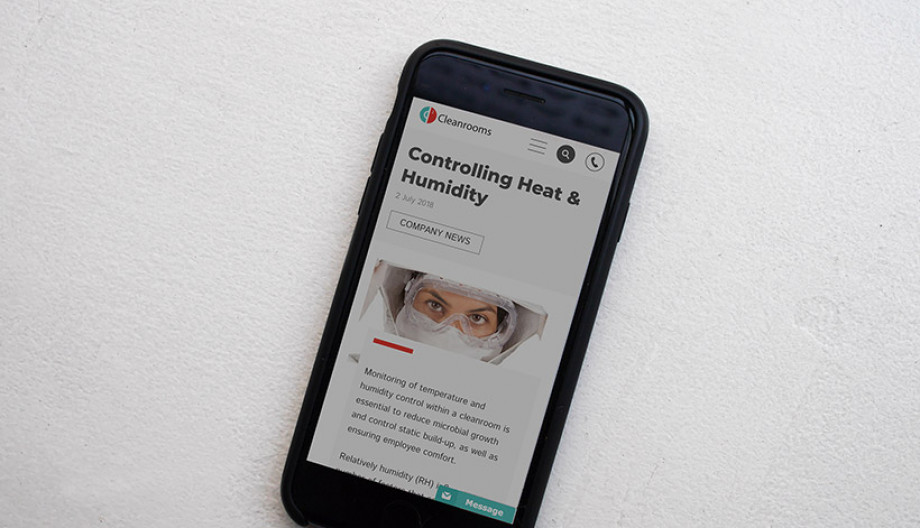 Our ongoing relationship
Commenting on our partnership, C2C's MD, Joe Govier, said:
"Our websites have always been pioneering, putting the user's needs first. This new C2C website has been the most researched ever, with extensive new features including a new Knowledge Base featuring a range of industry terms. The aim for the website is to help educate and share best practice, allowing a broad interaction from novice to expert."
Sylvain Reiter, CSO here at Cyber-Duck, was very enthusiastic. "We thoroughly enjoyed learning so much about C2C's innovative products," he said. "C2C has global expansion plans and we were very excited to apply our processes and develop a highly advanced CMS to help them achieve these objectives."
You can check out C2C's new website right now. But the partnership doesn't stop there. Over the coming months, we will help Connect 2 Cleanrooms to deliver many more innovative and exciting developments.
UX design and CMS integration at Cyber-Duck
Cyber-Duck is a reputed digital transformation agency based in London and Leeds. Our innovative and technologically impressive work has been the driving force of transformation for clients including the Bank of England, Mitsubishi Electric and, of course, Connect 2 Cleanrooms.
To find out more about Cyber-Duck's CMS development services for global and UK clients alike, be sure to get in touch with our friendly team today – we're always happy to help.
Connect 2 Cleanrooms Ltd - solutions driven, proudly different. Connect 2 Cleanrooms is an award-winning industry leader, supporting the cleanroom lifecycle both in the UK and internationally.