With just a few weeks to go until the 30th annual South by Southwest (SXSW) festival, the countdown is well under way. To celebrate, Cyber-Duck is bringing the centre stage closer to home: organising the UK's largest pre-SXSW event on March 2, 2016. Speakers from this year's festival will give our Digital Pond an exclusive first-glimpse of their talks before they fly off to Texas. Don't miss out – sign up today!
The Digital Pond is one of London's best free-to-attend tech event series, with over 2,200 members (and growing!). We're kicking off 2016 by tapping into the digital inspiration and innovation from this year's edition of SXSW.
Globally, SXSW is the largest set of technology, music and interactive festivals, with thousands of international attendees soaking up the inspirational atmosphere each year. Two of our ducks will set sail to Texas, amongst the select few UK-based speakers who have been invited to speak at the Interactive festival by demand from the community.
We're bringing everyone together for a memorable night of inspiration and networking in central London, at the trendy WeWork at Aldgate Tower. Even if you're not heading to SXSW this year, come grab a drink with us: hear from some of the sharpest minds and meet exciting digital disruptors!
Digital Pond: Designing for the Mind
With digital and social behaviour reshaping how we interact with our audience, it's important for brands to create and market experiences that make sense intuitively. Focusing on how we can embrace the connected customer, we'll kick off the evening with four talks that explore "Designing for the Mind." Our line-up of industry experts will delve into audience engagement from a psychological perspective, explaining how you can best meet their needs.
Following the talks, there will be plenty of chance to mingle and network with speakers, attendees, and some very special guests over a drink, (or two). Seats are limited, so if you haven't already, RSVP here before it's too late. We look forward to meeting you!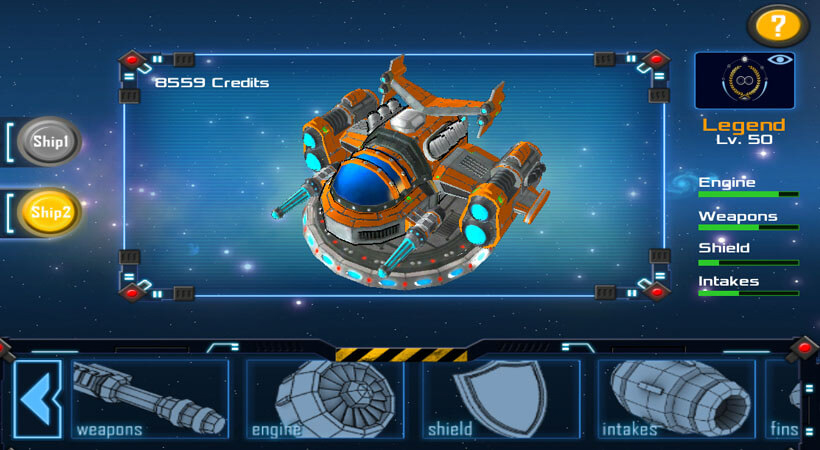 Keynotes of the Night
1) DARK TIMES FOR DARK PATTERNS
Speakers: Neil Dawson and Cristina Viganò, UX Designer at Cyber-Duck
Designers often find themselves on a knife-edge between business goals and user needs. It's tempting to use 'dark patterns' to trick users as a shortcut to achieving your goals. This talk will shine light on psychological, persuasive design that can encourage audiences and not manipulate them.
2) HARNESSING THE POWER OF THE CROWD
Speaker: Leslie Harris, Citizen Science Project Manager at Cancer Research UK
Data analysis is critical to understanding cancer, but much still needs to be analysed by the human eye. Leslie will dive into how the organisation has harnessed the power of mobile games to engage half a million people globally as virtual lab assistants - helping to overcome data blockage and assisting researchers to develop personalised treatments to beat cancer sooner.
3) WE NEED MORE MISCHIEF
Speaker: Eamonn Carey, Advisor & Mentor for startups and accelerators in Europe, the Middle East and North Africa
In a world obsessed with picture-perfect Instagram shots, Eamonn's favourite mantra stands out. We need more mischief! His talk will explore how whimsy and humour could capture your customer's imaginations. Bringing a smile to someone's face can generate real, memorable engagement - from funny 404 pages to Medium's release notes with a pinch of personality.
4) REFRAMING RESPONSIVE UX
Speaker: Matt Gibson, CCO at Cyber-Duck
It's easy to view responsive design as a challenge just for implementing your designs. Production teams stress about making their designs fit onto a wealth of devices, from the small to the big screen.
In contrast, Matt dives into the topic from a user-centred design perspective. He explores challenges and solutions to make our content strategies, performance techniques and progressive enhancement more future-friendly for mobile devices.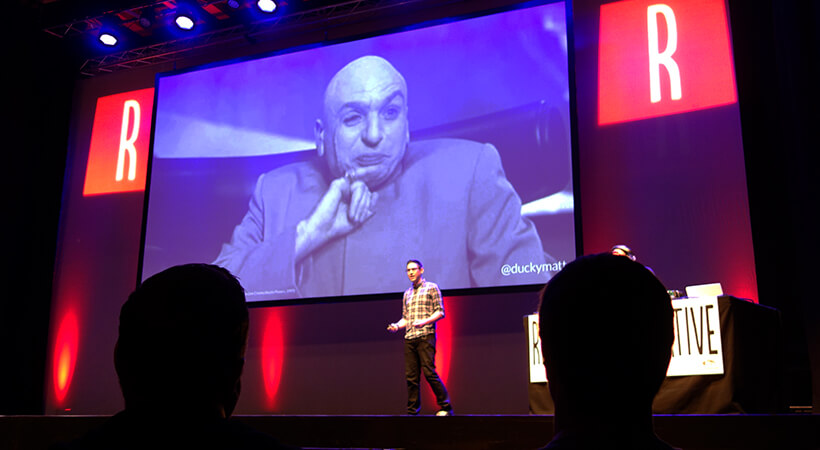 Matt often speaks at notable industry events, including the Future of Web Design, UXPA, UX London and Reasons to be Creative 2016 (above).
Connect with the Digital Pond
With over 2,200 members (and growing!), our Digital Pond meetup community welcomes a range of digital professionals who want to learn, network and be inspired. Attracting fascinating speakers from around the world, we've considered everything from user experience tips and techniques, to responding to the growth of the mobile web. With speakers from the BBC and the Guardian, our last event explored what's next for user-focused design.
We're looking forward to seeing you at the UK's largest pre-SXSW Event, Designing for the Mind. Stay connected by following us on Twitter @DigitalPondUK, where we'll share updates from the night on #UKatSXSW.