In August 2017, we celebrated our 12th birthday in true Cyber-Duck style. We booked out the top floor of the Fable near Holborn Viaduct and invited our clients along for a night of festivities, amazing food and, of course, a tipple or two. Couldn't attend? Check out what we got up to below!
It was a busy day in the Cyber-Duck office; everyone had their heads down, working hard, but beneath it all the excitement for the evening's party was palpable. When those clocks hit half five on Thursday 17th August, in a flash we were out the door and headed to the Fable for what would be a night to remember.
Of course, it was exactly that!
To celebrate our 12th birthday, we invited our clients to join us at the Fable just off Holborn Viaduct for an amazing night. With canapés, prosecco, a gif booth, and live DJ, there was plenty to enjoy. Simply watch the video below to see what you missed out on.
Simple Booth
If you've never seen a Simple Booth at a party, you're missing out. A Simple Booth isn't your standard photobooth – it's way more fun than that. These booths create gifs on the spot, and immediately upload them to the internet for you to tweet and share from the off. Check out all the evening's gifs here.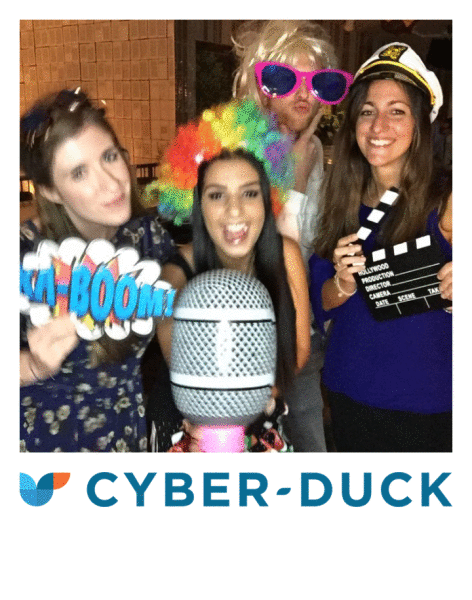 Speech! Speech!
We were having a great time using the gif booth and catching up with clients both old and new, when the music began to wind down and the projector came online. It could mean only one thing: speech!
Danny Bluestone, our CEO and co-founder, took to the stage, microphone in hand, to deliver a heartfelt speech to the party-goers.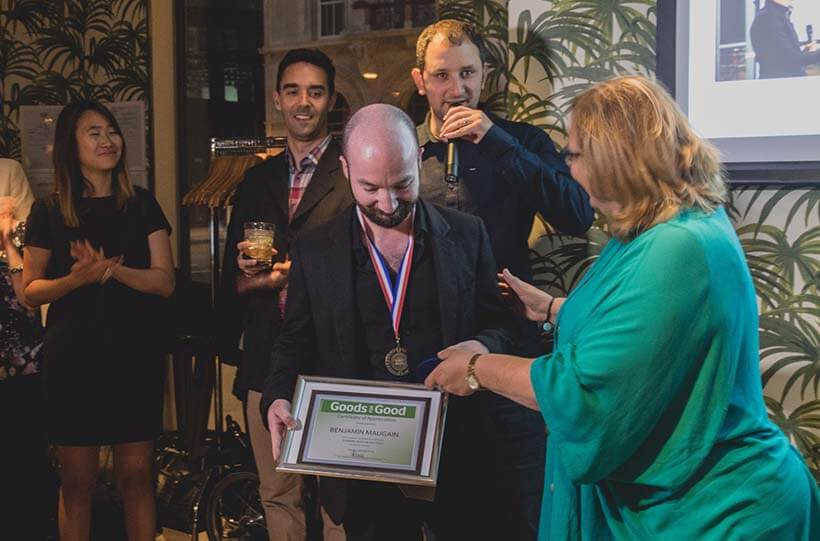 It was the perfect opportunity to show where we've come from and where we're going, as well as to present Ben Maugain, Cyber-Duck Project Manager, with an award for his ascent of Mont Blanc in support of Goods for Good. You can read more about Ben's Expedition for Good here.
But we weren't just throwing a party for Cyber-Duck's birthday: it was also the birthday of Danny's wife, Anna! Of course, flowers and cake soon followed.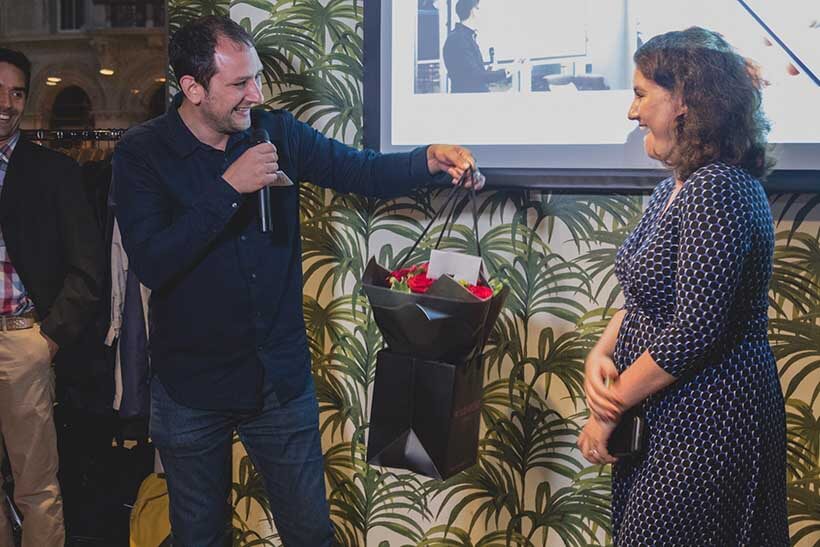 Here's to the Next Party!
We had a great time at the Fable – thanks to everyone who came along and made the night so special!
In my opinion, the next party can't come soon enough…