At Cyber-Duck we are deeply saddened about the destruction and loss of life that has occurred in Haiti last week and we want to do everything we can to help.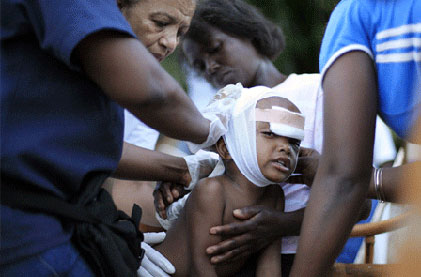 We have made our own private donation towards helping the survivors with essentials such as food, water and shelter and we hope that everyone else can do the same.
Haiti has one of the poorest capital cities in the world and many of the people living on the hillside shanty towns already had little to their name – now they have nothing and many have lost loved ones in the disaster.
Everyone who works at Cyber-Duck contributed to this donation and in our quest to become Europe's leading digital agency we will educate other businesses and people by making regular and emergency donations to help communities around us.
If you wish to donate to the cause, you can do so on the World Jewish Relief website. World Jewish Relief is Cyber-Duck's nominated charity; they are the UK Jewish Community's response to disasters and help those in need regardless of race, religion or nationality.