Two teams devised of Cyber-Duck's elite designers and developers attended the Spring Hackathon, hosted at the Google Campus in London. In just 30 hours of solid programming and UI work, the teams managed to produce 2 fully functional prototypes and even picked up an award for their great work!
The hackathon hosted by Milverton Wallace from Hackothon Central, drew over 50 programmers from various software companies and digital agencies, some coming from as far as Germany, France and Italy. Like many hacks, it provided a great opportunity for those from all kinds of backgrounds to get together, discuss and share skills, knowledge and ideas.
The brief
Starting at 10am on the Saturday, the teams were given a brief to create web and mobile apps to make local public information more usable and accessible to all local communities. The teams were told that their apps should easily retrieve information from council websites (for non-technical users) with the ultimate aim of creating better links between communities and local public services.
Available APIs
The teams were able to utilise any API that would benefit the outcome of their application. Some of the APIs included OpenStreetMaps, Twilio, Mydex, Local Government Association's esd-toolkit, Quickblox, TransportAPI.com and the Police UK API.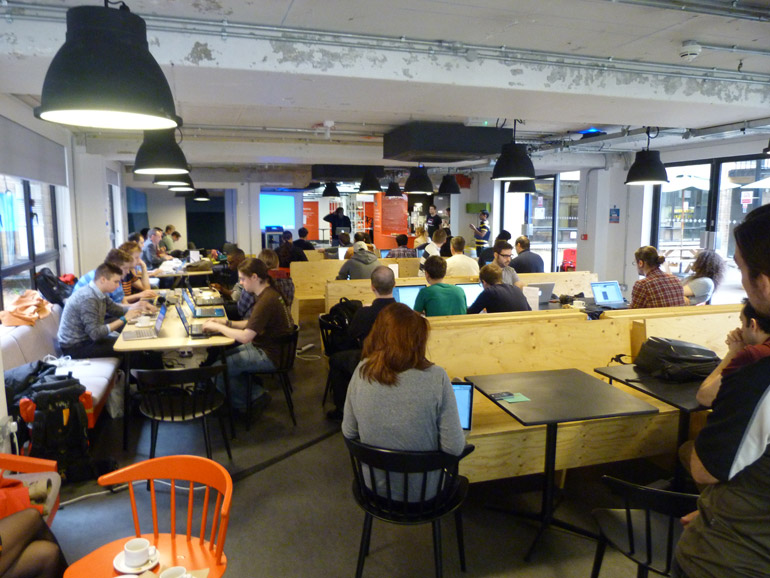 The Cyber-Duck team dominating Google Campus.
The teams
The ducks divided themselves into 2 teams of dynamic developers and designers to produce two innovative and useful applications for the public. Find out more information about each individual hack on the Team Awesome blog post and Team WCL blog post.