We pride ourselves in producing award-winning mobile-friendly web solutions. Recently, we received some well-deserved recognition for our team's skill and effort by scooping 4 internationally renowned and prestigious awards for responsive websites we produced.
It is no secret that Cyber-Duck is a strong advocate of responsive web design and over the last few years, we have gained industry-wide recognition for the responsive websites we have designed and produced. Such is the case that in just one month we have picked up 2 Horizon Interactive Awards and 2 Communicator Awards.

Communicator Awards
Firstly, the International Academy of Visual Arts saw fit to select a couple of our most recent projects as winners of two separate 2013 Communicator Awards. The fully responsive website featuring parallax animation we built for CH Hausmann and Co picked up the Award of Distinction in the category for Law and Legal Services websites. As a brand new website within such a competitive industry, this is a tremendous achievement.
We are also incredibly proud to announce that we picked up an Award of Excellence in the category of Corporate Communications websites for the design and production of our own website! To win an award of the highest merit when up against other leading web design agencies is a huge credit to the team and the hard work we put into our new website. Read about how we built our future-friendly responsive website here.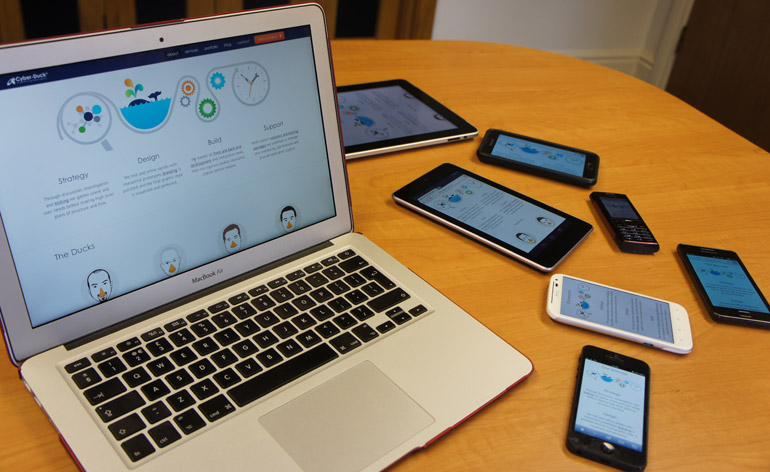 Horizon Interactive
The second haul came from the 11th Annual Horizon Interactive Awards. Cyber-Duck picked up 2 Silver Awards, both in the category of Responsive/Mobile Design.
The first of the Horizon Awards was for the dlc responsive website, which Cyber-Duck launched in November, last year. The corporate website was produced for one of the UK's largest independently owned debt collection agencies, as part of their drive to deliver a better experience for their customers. It was planned, designed and built to cater for dlc's ever-growing mobile audience, which now amounts to over a third of all their web traffic.
Cyber-Duck also picked up a silver award in the same category for the revamp of the Optima Systems website. The responsive website was launched in June 2012 for the leading office partitioning company to cater for the growing tablet and mobile users they were attracting. The production also involved building a fully customised Content Management System (CMS) and a member's area to make it easier for regular customers to plan and purchase partitioning products.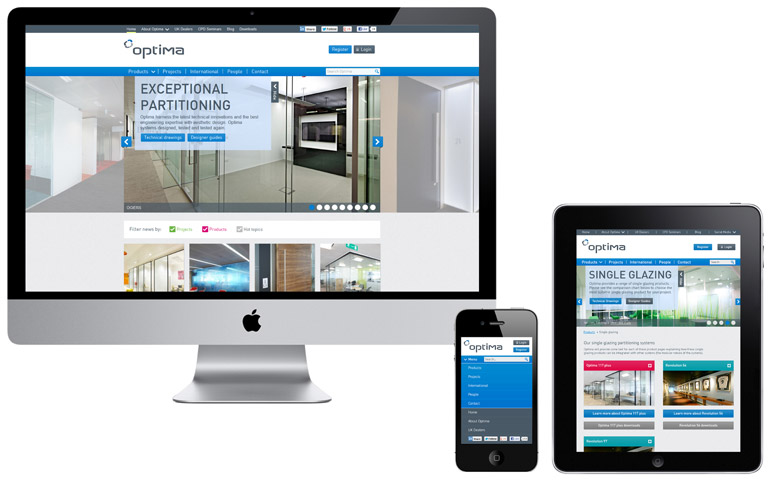 This is the second year running Cyber-Duck has been commended by the Horizon Interactive Awards, which recognises excellence and outstanding achievement among interactive media producers from all over the world. This year saw over 1,000 entries from 25 different countries.
These awards come just a couple of weeks after we curated the hugely successful "Approaching Responsive Web Design" Digital Pond meet-up and just a few weeks before Matt Gibson and Ramon Lapenta present and talk at Digital Shoreditch to share their knowledge on responsive web design and user experience.
Please feel free to take a peek at some of our other responsive web design projects and test them for yourselves by viewing them on a number of different devices. Get in touch to find out more about how we could provide you with a brand new award-winning, mobile-friendly website.