Following on from our last Digital Pond event, we're pleased to announce the topic of our next meet-up: Empathy in Design. Be sure to join us on Thursday 14th September for what's set to be another enlightening event.
The last Digital Pond – Data-Driven Design – was a huge success. We had a great turnout and some truly inspiring talks from the likes of Tash Walker of The Mix, Anna Wojnarowska and Katie Briggs of Rainmaker Solutions, and our very own Danny Bluestone.
But as exciting as last time was, it's now time to announce the next Digital Pond and its topic.
Empathy in Design is the focus of the upcoming Digital Pond. It will take place at GA London on Thursday 14th September. Click here to reserve your seat.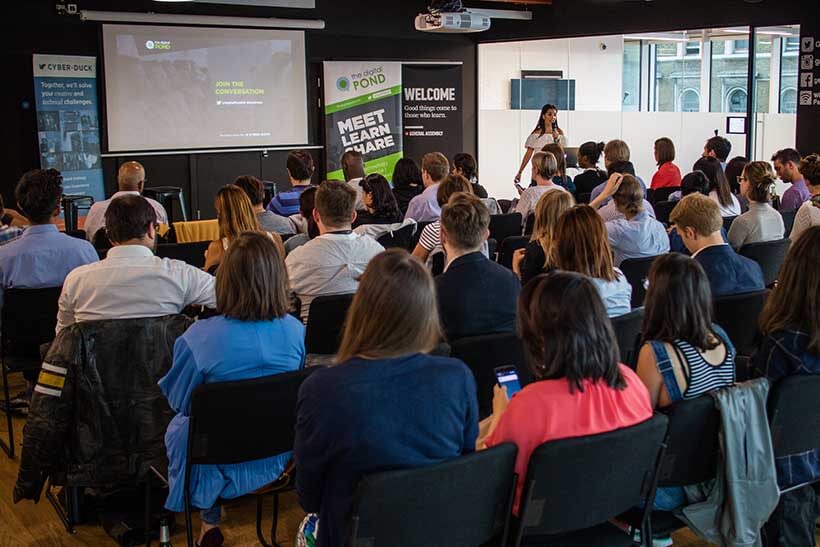 As always we have a great trio of speakers lined up for you; expect phenomenal industry insights and plenty of networking opportunities!
So, without further ado, here are our next Digital Pond speakers!
Evil UX with Matt Gibson
Matt is the Chief Production Officer here at Cyber-Duck, and in his session he will show how you can promote user-centricity by approaching UX like a supervillain.
Evil geniuses always approach the world differently to everyone else, and their views differ massively from the established paradigm. As such, thinking outside the box and designing like an evil genius from the very beginning, can offer fresh and revolutionary insights you'd never have discovered otherwise.
Tonight, Matt will show that you can uncover creative and empathic design solutions that will improve your users' lives – and have fun while doing it through Evil UX!
Building Empathy with Lola Oyelayo
We've all done it: become so engrossed in a design that we pushed everything else to the wayside, including – most disastrously – what our end users think of our designs.
Overcoming this issue has meant conducting a lot of research, but have we helped create more user-friendly platforms in doing so, or have we simply reconfirmed our prior beliefs by seeing what we want to see?
Lola is Director at Own Your Own Experience, an independent consultancy for businesses. In her talk, you'll learn exceptional new ways to build and maintain empathy in your designs. Return the user to the heart of your designs with Empathy in Design!
Chatbots with Ulrich Boulon
As Senior UX / AI Designer at Burberry, Ulrich knows a thing or two about Conversational User Interfaces (CUI's, commonly known as chatbots), where they come from and where they're heading.
Today, chatbots are an indispensable tool for achieving engaging UX designs, and how Burberry has utilised CUI's through design thinking and lean UX collaboration is especially exciting.
Therefore, in his talk Ulrich will draw on his experiences to share vital insights about chatbots, and show how employing them and empathising with your users at every level of design can vastly improve your site's entire UX.
Join us on 14th September to find out more!
About Digital Pond
The Digital Pond is London's largest free event series focusing on all things UX. The brainchild of Cyber-Duck, the Digital Pond's mission is to inspire professionals and promote continuous innovation in the digital industry.
Previous talks have focused on demystifying digital transformation and harnessing data to drive designs forward.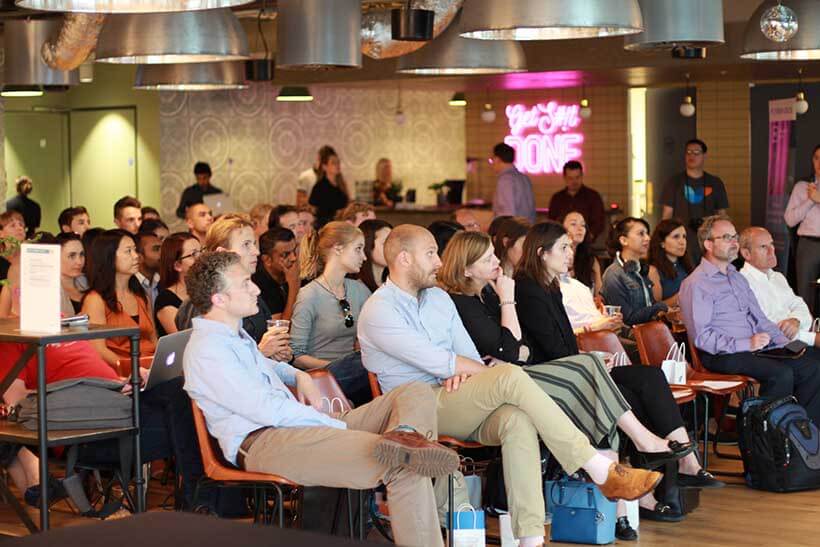 Empathy in Design will take place on Thursday 14th September in the Relay Building at GA London. Let us know you're coming by registering for a seat on Eventbrite here.