In October 2018, Cyber-Duck was named in Econsultancy's Ones to Watch list. Our inclusion recognises Cyber-Duck's great achievements over the past 13 years. We're proud to be included among the industry's best.
Every year Econsultancy releases two definitive lists of the top digital agencies in the UK: the Top 100 and the Ones to Watch. Those who make it onto the lists are dubbed the major players to watch in the digital industry, so it's with great honour that we find ourselves on the Econsultancy Ones to Watch list this year.
To make its list, Econsultancy looks at the expertise, positioning, passion and major news of a digital agency. Only the best of the best make it onto Econsultancy's Ones to Watch, so we're incredibly proud of our achievement. We couldn't have done it without our fantastic team or our amazing clients.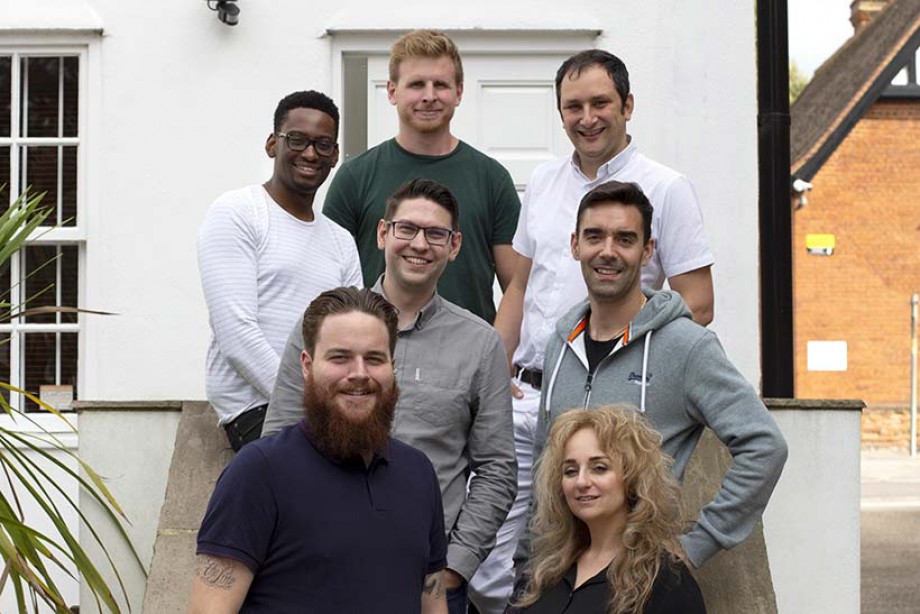 Why is Cyber-Duck in the Ones to Watch?
Cyber-Duck has always aimed high – we were the first agency to champion the combination of UX with strong technology and creative services in 2005 – and the past year has been no different. This year alone, our award-winning digital agency has worked with global brands like the Bank of England, Thomas Cook Money and Mitsubishi Electric UK. Specifically, we launched user-friendly websites that would transform the marketing and digital activities of these huge organisations.
Our work with the Bank of England and Mitsubishi Electric UK only came about because of our unique approach to UX and R&D; we blend the two together to create compelling experiences using emerging technologies. As a result, our agency remains agile, able to deliver new digital products that not only incorporate the latest tech, but are user-friendly too.
We constantly strive to perfect the experiences users have with technology, which is where our passion for R&D stems from. We care deeply about the connections between psychology, design and technology. Using this passion, we want to create experiences that are memorable, elegant and achieve important goals for users and our clients For instance, we are currently working on creating an electronic health record using blockchain technology. In other areas, our focus has been on AI, machine learning and voice assistants. Jim.Care, our latest proof of concept, is a particularly important R&D project for us. It is a conversational UI and online portal that allows elderly or disabled people to get help when they need it using Amazon Alexa.
All of this contributed to our being recognised in the Econsultancy Ones to Watch 2018 list. But it's perhaps the fact that we reported exceptional year-on-year organic growth of 19% on average, appointed Justin Cooke as an NED and expanded our offering by opening a third office in Leeds that truly set us apart. In addition, our CEO & Founder Danny Bluestone was recognised as a champion of diversity; thanks to the gender balance and diversity at Cyber-Duck, he was voted as one of the DIMA 50 Male Advocates for Equality in Marketing & Media.
Econsultancy has included Cyber-Duck because of Cyber-Duck's strong growth with institutional clients, creative R&D work, and user experience (UX) thought leadership. To say we're proud to make it into the definitive list of the best digital agencies in the UK is an understatement. It's all thanks to our expert team of marketers, developers, designers and ops staff. And of course, thanks to our amazing clients. You can find a copy of the full report over at Econsultancy.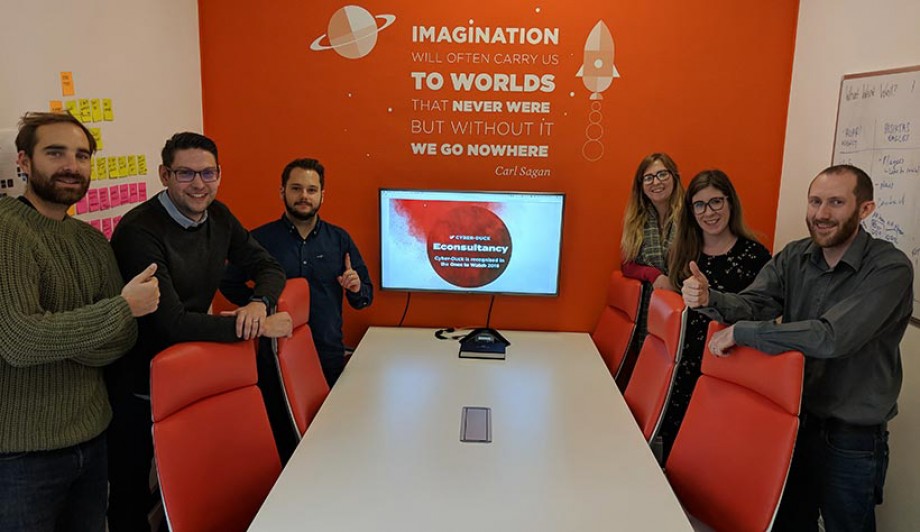 Our inclusion in Econsultancy's 'Ones to Watch' continues our strong tradition of ranking highly during independent reviews. In 2012, we were chosen for the prestigious Deloitte Technology Fast 500 EMEA. This recognised how we defied all recession trends to achieve a 280% growth rate over five years. Every year, we're included in Wirehive 100's League Table and a range of census programmes run by The Drum.
Work with us today
Cyber-Duck continues to make waves, and not just in our own pond. If you want to work with one of the UK's leading digital transformation and UX agencies, get in touch today. We're ready to bring our award-winning expertise and services to transform your organisation.