Our team passionately support (and often win!) Wirehive 100 Awards each year. Chasing ever-higher rankings in their annual League Table, we share Wirehive's passion for uncovering digital talent outside our capital. So, we designed and developed the Wirehive 100 Agency Finder – an interactive map that can help you discover the top creative agencies of the South.
Looking beyond London, the Wirehive 100 Awards celebrate the digital agencies, talent and projects cultivated in the South of England. As well as their awards, the Wirehive 100 League Table offers an objective ranking system that compares the annual financial performance of all agencies. Together, Wirehive 100 provides a great resource for companies that are searching for top creative agencies of our region.
Wirehive is an innovative hosting provider who put the experience of their customers at the heart of what they do. Sharing similar values with Wirehive, our team at Cyber-Duck wanted to explore the award announcements visually. We produced the Wirehive 100 Agency Finder – encouraging you to explore talented agencies nearby.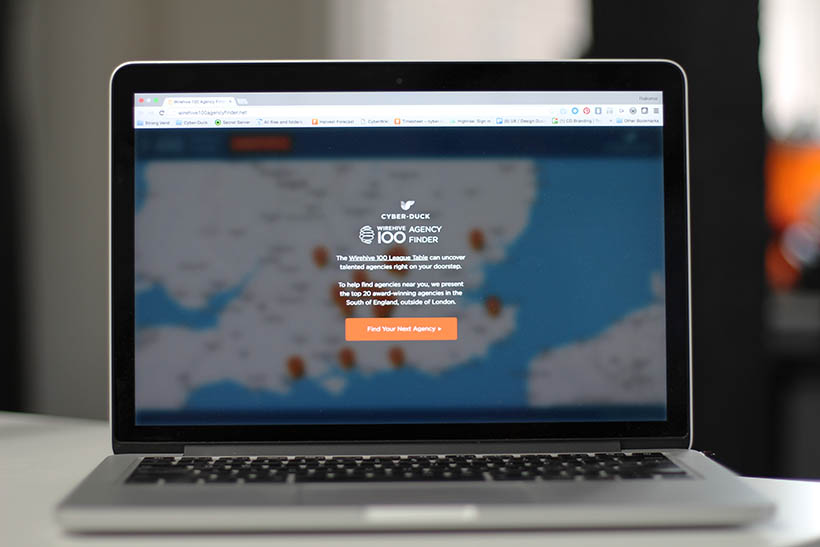 Explore Our Map
The Agency Finder shows the top 20 agencies from this year's League Table, organised by historical wins and commendations with Wirehive since the awards began.
You can tap nearby pinned agencies to learn more about their history, services and awards. The sidebar also allows you to filter by the expertise you're interested in, like marketing, website and app development.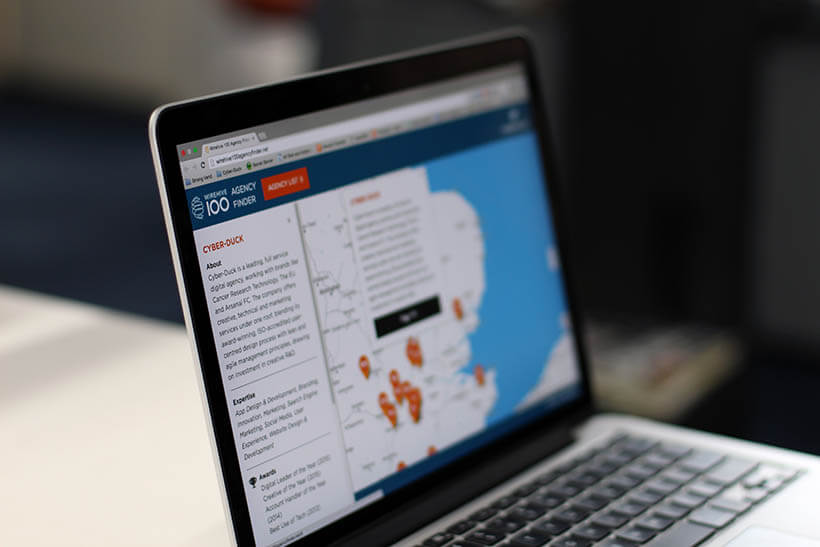 Send in your entries for this year's Wirehive 100 categories! We are already excited for the award ceremony at Mercedes-Benz World. The Agency Finder will showcase 2016's winners in October!
Why We're Mapping Success
Right from the start, Cyber-Duck has been a supporter of Wirehive 100 and what it stands for. This year, two of our Directors were crowned the Digital Leader and Creative of the Year.
R&D is a great creative outlet that our team enjoys. We wanted to play Wirehive's data, experimenting with the map interface to create an interesting user experience for inquisitive companies. Are you on the hunt for a unique flair for your web project? Contact us!