Cyber-Duck are pleased to announce that our latest Digital Pond event has been scheduled for 31st May 2012 where you can hear a motivating speech on how to win new business.
We also got to grips with some advanced biometrics this week for some futuristic user testing and Facebook also announced their own app store launch.
Digital Pond Meetup: The Hidden Agenda
This month's Digital Pond Meetup Event is all about ways to win business and getting that perfect sales pitch every time. We welcome Kevin Allen, author of 'The Hidden Agenda – A proven way to win business and create a following', as our guest speaker this month to talk about his Wall Street Journal bestseller book and how his experiences helped him to become a key figure in the advertising world for his innovative advertising campaigns and envied new business programs.
This event should not be missed and will be an essential evening for entrepreneurs, managers, sales consultants or anyone wanting to learn more about how to win business.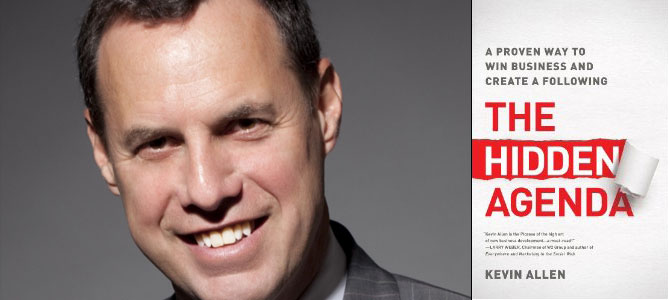 What: Kevin Allen – The Hidden Agenda – A proven way to win business and create a following
When: 31st May 2012 18:30-21:00
Where: Innovation Warehouse, London, EC1A 9PT
Check the event on Meetup.com for more details.
Industry News
Following on from last week, if you have seen your search rankings and website traffic drop recently, you may have been affected by the latest updates for Google's search engine algorithms. Don't worry just yet though, we have a full blog post with details on the latest updates, as well as some helpful hints to increase your rankings and get your traffic back!
Facebook, haven't you been busy!
It seems that Facebook are keen to get a slice of the popular app pie, as they have just announced their own App Center, where users can discover new web and mobile apps that integrate with Facebook, as well as share them with their friends. It will also offer native Facebook apps too, similar to games like Farmville, to encourage more developers to create bespoke games for the social platform.
Facebook already makes a hefty sum from advertising ($1.14b last year) so you may be surprised that their latest new innovation is to charge for promoting posts. If you have a news story, comment or picture that you really want everyone to see, Highlight, the name of the new feature could be a way for you to pay for additional exposure. A new method for online marketing perhaps?
Mobile web traffic hits 10%
Web analytics firm StatCounter recently announced that global internet traffic from mobile devices reached the milestone of 10% of total traffic on April 7th 2012. With so many people accessing the internet from mobile devices, it is important that websites are suitably optimised. Cyber-Duck is a firm believer in modern techniques such as Adaptive Web Design, which is the process of building websites that dynamically change depending on what device is accessing it.
HTML5 is picking up speed
The BBC have finally picked up on HTML5 with an article that looks into the benefits of using the latest web technology, one of which is the opportunity to natively support a rich multimedia experience. This is important for mobile users, many of who use iOS devices such as Apple's iPhone and iPad that are unable to view Flash content online. With the boom in mobile traffic, web developers need to update their websites to HTML5 and incorporate techniques such as Adaptive Web Design to take advantage of these new features.
Cyber-Duck are huge fans of HTML5 and utilise it to successfully create a variety of website productions, including adaptive and mobile projects, in order to take advantage of the latest technologies and features available. It is an exciting time for web development and Cyber-Duck are committed to staying ahead of the game with these new technologies.