On Friday 12th July, Cyber-Duck Managing Director Danny Bluestone and intern Brad Andrews will be attending the 2013 Techmix Digital Summer Camp, presenting a talk and hands-on workshop to school children. The theme of the day is to raise awareness of careers in technology to young people.
Danny's hour-long presentation, named"How to design for the web: principles for awesome web design for websites and mobile apps", will cover his personal journey into web design. The second half of the talk will be an interactive workshop where the children will be encouraged to think about and work out a strategy to develop a web app to help with their homework management. The presentation has been designed to be engaging for the wide age range of children and teenagers in attendance. Brad, one of our summer work-experience students, will offer his own story to the audience too, giving a contemporary account of a young person starting out in development and design. The workshop part of the talk will encourage students to think about web and app design in four stages: user requirements and needs, deciding which technology to use, the design process, and managing the project after it is finished.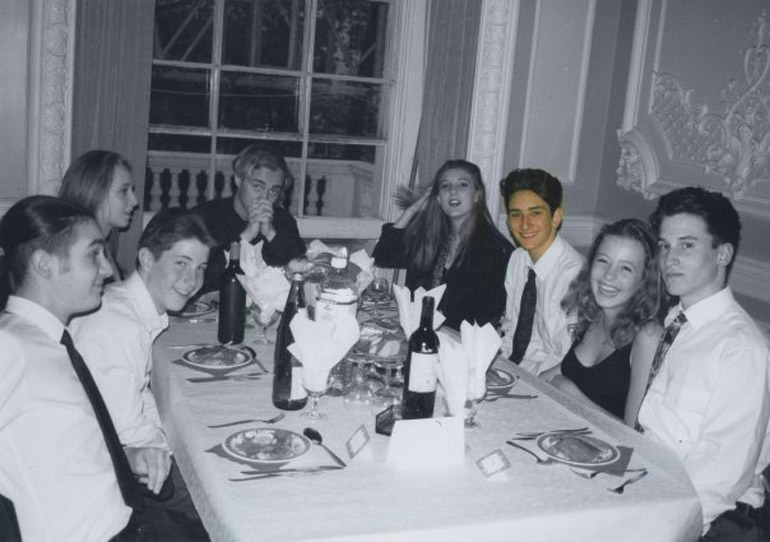 Danny will recount the time he was a young, budding designer.
The Digital Summer Camp
The Digital Summer Camp is an innovative and interactive way of meeting some of the leading personalities in digital technology. On Friday 12th July they open their doors to schools, teachers and children aged 9-18. The aim of the day is to further educate children and teenagers, who already show a passion for technology, on how they can become top programmers, producers and developers in future. Held at Hackney Community College in East London, the hands-on programme focuses on inspiring attendees to go on to work within the technology industry.
The event includes a dedicated Apprenticeship Pavilion and will host ambassadors from leading further education (FE) institutions to discuss the opportunities and career paths available to aspiring web-designers, technology entrepreneurs, and programmers. The Digital Summer Camp is run by Techmix Magazine, a technology magazine which attracts a young audience, who describes it as a "Glastonbury for Learning". This technology festival is sure to be a huge hit, both with those presenting and those attending. The event has drawn the attraction of some big sponsors, such as Toshiba, Blackberry, and Mozilla.
Follow Cyber-Duck's Flickr photostream at The Digital Summer Camp. Cyber-Duck's involvement with the Digital Summer Camp is part of our on-going efforts to engage with young and aspiring future web-designers, developers and programmers. Danny and other members of the Cyber-Duck team have previously mentored Game Design and Multimedia Students at the University of East London, as well as presenting guest lectures at the University of Hertfordshire.