On Thursday, November 28th the Digital Pond will be meeting again in Farringdon for their annual panel event, where they will be exploring the changing and shifting trends in digital marketing this year, and what is predicted for 2014. The expert panel will include Cyber-Duck's own Client Marketing Manager, Harry Clark.
For a second year, the Digital Pond will be hosting a panel consisting of digital marketing experts to answer some of the most pressing questions and shedding light on the latest developments in the industry this year.
And what a year it has been; we have seen significant developments across all the disciplines, from the continued rising influence of social media platforms to the search engine algorithm updates tailoring to semantic search terms and the restriction of keyword data from Google. Moving forward, hot topics for discussion will include big data, the future of search, Social Media and how digital should be influencing strategies for large and small businesses.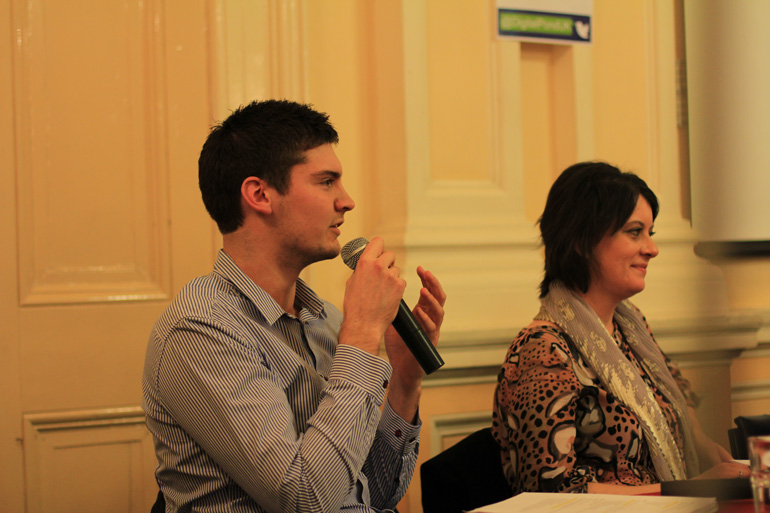 Harry Clark talks about digital marketing trends.
The Panel
Alex Myers – Co-founder and Director of Manifest London. Alex has developed a reputation for pioneering use of social and digital media within communications campaigns.
David Clare – PR Consultant at Blue Rubicon. David has worked with some of the world's largest brands, advising FTSE 100 CEOs on how they should be creating a presence online.
Harry Clark - Marketing Manager at Cyber-Duck. Harry has helped companies from start-ups to large international brands achieve maximum exposure through digital marketing.
Kevin Tewis - Digital Marketing Consultant, Reformed Productions. With a wealth of experience in the entertainment industry, Kevin now advises big businesses in creating and executing an effective online strategy.
Book Your Place Today
With only a week to go until the event, seats are filling up so be sure to book your place via the Digital Pond meetup page or Eventbrite to ensure you don't miss out. This free event will start with a networking opportunity and open bar at 6.30pm with the main discussion commencing at 7pm as well as opportunity for a question and answer session with the experts. The bar will then stay open to provide attendees with the chance to socialise and reflect on the panel discussion into the evening.
Thank you to our sponsors GitHub, Campaign Monitor, Alliotts and Cyber-Duck for making this event possible. Please also ensure you visit Moo.com to claim your free customised business cards – an exclusive offer for attendees of the Digital Pond.
Make sure you follow the Digital Pond @DigitalPondUK for updates about the event using the #DigitalMarketing2014.