Two of the team's awesome programmers, Benjamin Maugain and Alex Miller, have been invited to speak at the Mozilla Festival in October. In their session they plan on covering using web based applications to trigger events in the real world, using Arduino and Node.js.
The Mozilla Festival (now in its 4th year) has become a renowned "open-sourced" playground for passionate thinkers across the tech industries who come together and discuss ideas about how we can do more with the web, pushing boundaries and rewriting the rulebook. The festival enforces Mozilla's mission to ensure the web remains a resource open to everyone. The "MozFest" is to take place over the weekend 25th – 27th October 2013 in Ravensbourne College in London.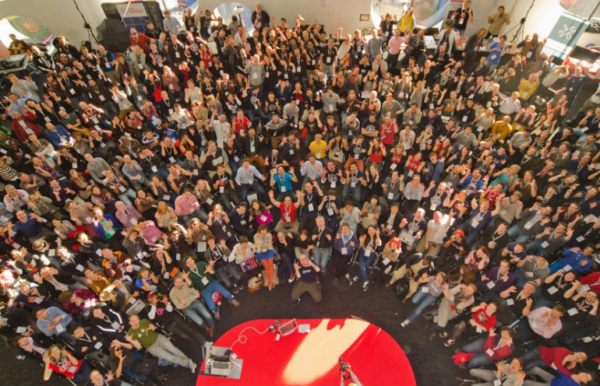 Benjamin and Alex's session is set to introduce the idea of controlling physical "real" sensors and motors from web applications using a hardware setup based on an Arduino board controlled by Node.js, the Javascript development platform. After presenting the concepts of hardware and software setup, Alex and Ben will run a hands-on workshop encouraging participants to familiarise themselves with Arduino boards and eventually building "bots". The intended outcome being that those attending should be confident to teach this practice to others, as well as producing and developing some really cool projects using this concept of Javascript-controlled robots.
All attending the Festival are welcome to participate in the workshop. The level of understanding for the workshop is set to be at "intermediate" so we would recommend that it would be worth having a basic knowledge of web languages, in particular notions of Javascript. Alex and Benjamin will be providing Arduino boards for attendees to go away and play with, but you are of course welcome to bring your own!
Alex and Benjamin worked as part of the Quack-Hack team that put together the Cuckoo Quack clock, which uses the same Arduino/Node.js technology combination to trigger alerts when we receive tweets or email notifications. This advanced project will be demonstrated and explained during the session.
This is the latest in a line of workshops that Cyber-Duck have ran this year. Earlier in the year, Production Director Matt Gibson and Developer Ramon Lapenta ran workshops at Digital Shoreditch.