Marketing Intern, Jennifer Babayode, sheds light on her time working in our Marketing Department for six months as part of her university work placement.
As part of my degree at the University of Bath's School of Management, I was required to undertake a six-month internship at a company of my choice. I sought out a marketing role and after some research into the industry, applied for an internship in the Marketing Department at Cyber-Duck. What attracted me to Cyber-Duck was their creative and innovative culture that was reflected in their impressive, award-winning portfolio of projects for clients across different industries.
My role involved optimising the websites' of existing clients for SEO (Search Engine Optimisation), helping them to increase their online presence and ultimately driving more targeted traffic their way. Activities would be tailored to suit the needs of each client, but on a day-to-day basis I would be involved in tasks including conducting keyword research, optimising meta-tags, monthly reporting, as well as producing press releases and guest posts.
In addition to working with existing clients, I got actively involved in marketing Cyber-Duck. This included working closely with Managing Director, Danny Bluestone to produce key marketing material, creating blog posts, and helping to promote events held by The Digital Pond – a series of networking events with guest speakers from the industry.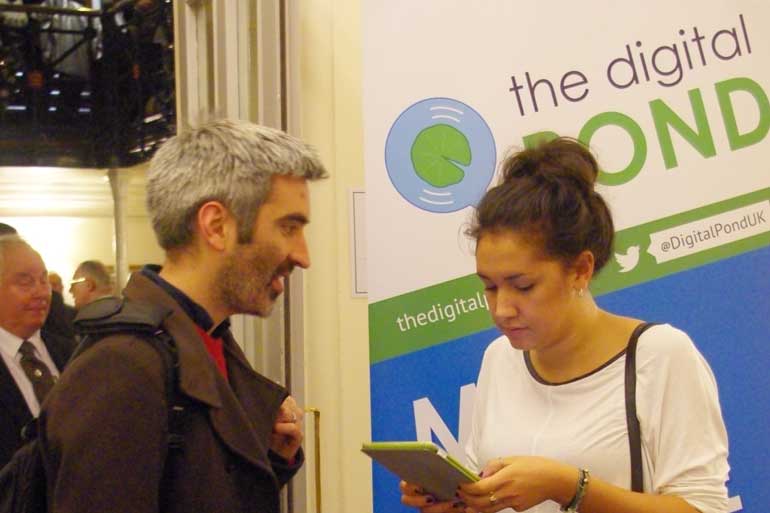 I got stuck in to many of our marketing projects, including The Digital Pond
Whilst on my placement, I was looking to gain a sound understanding and experience of online marketing, as well as insight into the processes and operations of a successful business putting into practice theory that I had studied on my university course. The internship at Cyber-Duck exceeded my expectations of how much I would learn and the level of responsibility I would be given.
The team were very encouraging, supportive and eager to share their wealth of knowledge to help my learning and understanding of not only online marketing but also web design and development. Much of the training was on the job, putting into practice what I was learning from others. During my six-month internship I also managed to complete online courses in Google Analytics, AdWords, HTML & CSS, as recommended by the senior team.
The internship allowed me to develop valuable transferable skills in project management, communication and time management as well as more specific best practice techniques for SEO, online marketing and web design. Internships and placement programmes provide invaluable experience and I would thoroughly encourage others with an interest in digital marketing to explore the opportunity of working with Cyber-Duck.
The friendly, approachable atmosphere and supportive nature of the team made Cyber-Duck a truly enjoyable company to work for. What I have learnt from this experience, will remain with me through the remainder of my studies and future career, and for that I will always be grateful to the amazing team at Cyber-Duck.
To find out more about a possible internship at Cyber-Duck visit our careers page or send a CV and cover letter directly to jobs@cyber-duck.co.uk.