This week has seen some of the most incredible stories across the digital industry; phone network provider, O2, was down for over 24 hours; Google are facing a fine of over $22.5 million (£14.5 million) for bypassing Apple Safari privacy settings and Yahoo Voices were hacked exposing the details of over 450,000 users.
But firstly, Cyber-Duck have completed the launch of our latest web project; a state-of-the-art responsive web design (RWD) website for Optima, an award winning office partitioning contractor in London and the South East. Being fully responsive, the website has the capability to adapt to devises of any size, whether it be desktop, laptop or smartphone.
We also celebrated the 1st Cyber-Duck birthdays of two of our team this week. Strategy Manager Siji Onabanjo and UX Specialist Neil Dawson have both had fantastic first years, holding integral roles in our team, ensuring we produce and deliver award winning work.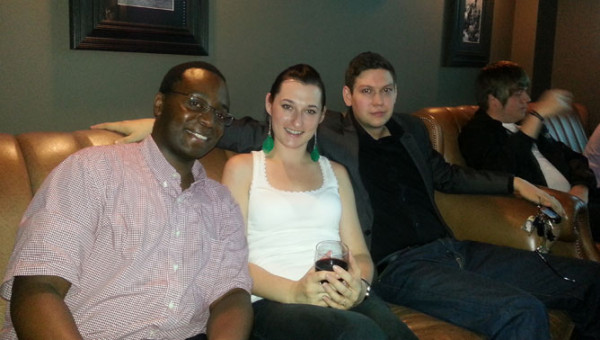 Industry News
The UK's second largest phone network provider, O2, crashed this week leaving tens of thousands of customers unable to access network, data or roaming services. It was reported this was due to a fault with the provider's Home Location Register (HLR) which is the database which contains details of the individual mobile phone subscribers. O2 have been clear in saying that it is a technical fault, and not an intrusion of any kind. As of Friday (13th July) morning, the 3G network was still down, however customers could switch to 2G to use text messaging services and make phone calls.
It has also been quite a difficult week for Google who could be facing a fine of up to $22.5 million (£14.5 million) to be paid to the regarding charges that Google circumvented Apple Safari privacy settings. If reports are correct, this sum would be the largest fine ever levied by the Federal Trade Commission (FTC).
The case dates back to February 2012, when Google were discovered to be using a code to bypass Safari privacy settings. Apple's browser blocks all tracking via cookies, however this code tricked the browser into accepting cookies. The code was quickly disabled after reports had risen and Google claimed that the situation was completely unintentional. According to the web-giant, the ad-cookies did not collect personal information. Google are also being held to account for changing a page in their help centre that provided incorrect advice to Safari users about cookies.