We are thrilled to announce the start of another project with the Institute of the Motor Industry (IMI). This time, Cyber-Duck will rev up the IMI's Professional Register: launching an integrated campaign to drive awareness and value to the professionals and organisations recognised.
The IMI is the professional body for individuals working within the motor industry, regarded as the authoritative voice of the sector. We have a long-standing relationship with IMI, beginning with our efforts to execute a successful brand overhaul that unified their wide range of services and products.
Their Professional Register was established to set, improve and promote the professional standards of individuals working within the sector. With robust minimum entry criteria, the database website monitors and lists professionals for their experience, continued development, and ethical working practices. Because of this, it provides the public with an authoritative source to search and select competent, trustworthy professionals. In the past, we re-developed the website, boosting the customer and trade experience via our accredited user-centred design process.
Marketing Campaign
This time, we were selected to plan and execute a strategic campaign with IMI, aiming to amplify brand awareness and engagement with the Professional Register among consumers.
The campaign will combine a variety of digitally engaging formats, such as infographics, downloadable guides, case studies and videos, which are promoted through email marketing, search marketing, social media, blogs and partner marketing channels.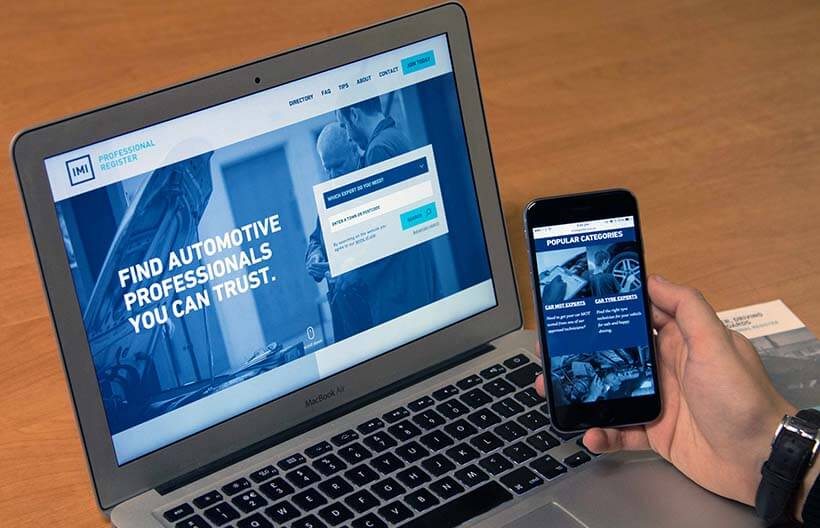 "Research shows that over 89% of motorists prefer to deal with an accredited professional" said Steve Nash, CEO of the IMI. "Yet too many consumers are unaware that our Professional Register can help them select skilled professionals within the industry. With Cyber-Duck's help we aim to broaden consumer awareness, and in doing so we'll also be raising standards within the industry."
We're looking forward to leading this great initiative for customer awareness with the IMI. To find out how our interdisciplinary team can help grow your business, contact us to discuss a project – we'd love to help!