Overview
In recent years, the digital world has moved at a pace none of us could have expected. Factors such as the Covid-19 pandemic, the climate crisis and the speedy pace of new technological developments have forced digital to adapt quickly. That means taking notice of global meta trends of sustainability, hybrid forms of connection, inclusion, privacy, innovation, and a strong focus on user experience.
Digital success is an ongoing journey, not a single destination. And perfection is not a requirement to get started. As long as you're moving towards greater sustainability, inclusion and privacy, you're on the right track. In our '7 Secrets to Digital Success', you'll find actionable insights and steps you can take right now to work towards your goals and create a better, brighter digital future.
Download your free PDF below, or choose from one of our seven chapters:
Digital Inclusion is Everything: the importance of ensuring digital can be accessed and used by as many people as possible, whatever their needs.
Delivering Connection in a Hybrid Reality: the way we work has changed forever, but how can we make the most of this new reality and reap the benefits for both people and business?
Protecting Privacy, Optimising Business: trust from your users is everything, so it's essential to have a robust data privacy plan in place.
Sustainable by (Web) Design: digital has a huge carbon footprint, and we must act to reduce its impact on the planet.
Agnostic, Open Source, Agile: every project is unique, and that means there is no one-size-fits-all solution when it comes to tech.
Personalisation in Practice: personalised experiences are a great way to build relationships with customers and give them exactly what they want.
Happiness is Heuristics: delivering big benefits in user experience without having to completely redesign your website.
Remember we're always here to discuss your digital strategy for 2022 and beyond.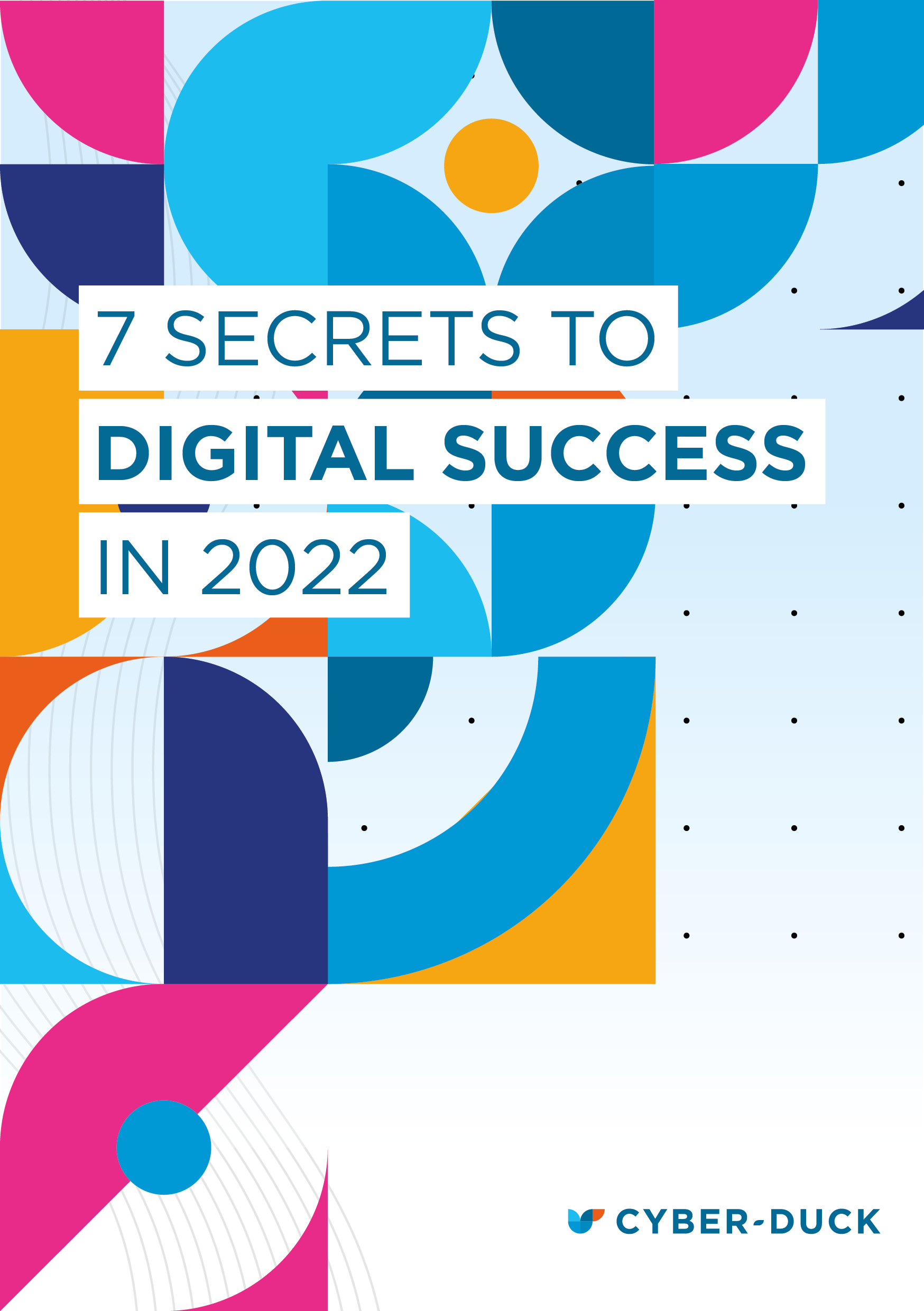 Get your White Paper today
In exchange for getting a free digital copy, please sign up for our newsletter below.
- or complete the form below -