In this UX Handbook, you'll discover the strategy you need to conduct a successful user-centric project. Downloaded by Samsung, Uber and the Home Office, expect:
A brief introduction to the user experience (UX) discipline, and the key benefits of implementing a user-centred approach to project design
Crucial processes to consider when planning a project, including stakeholder interviews, persona research, feature audits and more
Practical details about user-centred design tactics that highlight the importance of continuous user testing and verification throughout the production lifecycle
Development processes to undertake in a UX context, so you can encourage constant collaboration between developers and designers
This tried-and-tested framework is based on the ISO accredited process of our agency. It's been used for the Bank of England, Mitsubishi Electric and the University of London. Download your free PDF below – or get in touch if you'd love the 100-page printed book.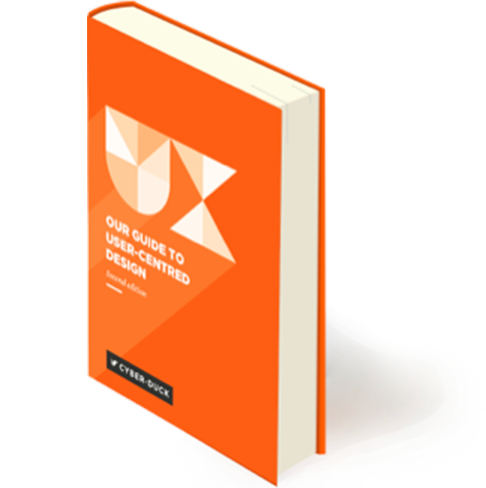 Get your UX Handbook today
In exchange for getting a free digital copy, please sign up for our newsletter below.
- or complete the form below -