Over the past year, we've ramped up our use of our preferred PHP framework, Laravel. Not only did we use it to build some exciting client projects like Cabot Financial, we also became official Laravel Partners. Now we're thrilled to be supporting Laracon EU 2019, Europe's leading Laravel conference series. Here's what that means.
Laracon EU, Madrid, 22nd May – be there!
On 22nd May, Laravel developers the world over will descend on Madrid in preparation for the day-long Laracon EU conference at the Teatros Luchana the following day. They're coming together to share knowledge, foster new business relationships and to meet a variety of Laravel experts from a diverse background. It's all aimed at helping everyone to grow and get more out of Laravel.
But the evening before is all about getting settled in and meeting some brand new faces. So, enjoy a drink, pizza and networking all on us at the Teatros Luchana (C / Luchana, 38, 28010 - Madrid)!
Why are we sponsoring Laracon EU?
To be blunt about it, we love Laravel. We think it's one of the most versatile PHP frameworks out there, and we're proud to offer our technical expertise in this framework to our clients. You can read more about Laravel and why we think it's one of the best PHP web development frameworks here.
It's because of this passion for Laravel that we became Laravel Partners – we wanted to help support the very technology and the community behind it that's helped us deliver such great work for our clients.
Needless to say, that's why we're sponsoring Laracon EU too… Plus, who wouldn't want to get free pizza and drinks? (Don't worry, we've got your back.)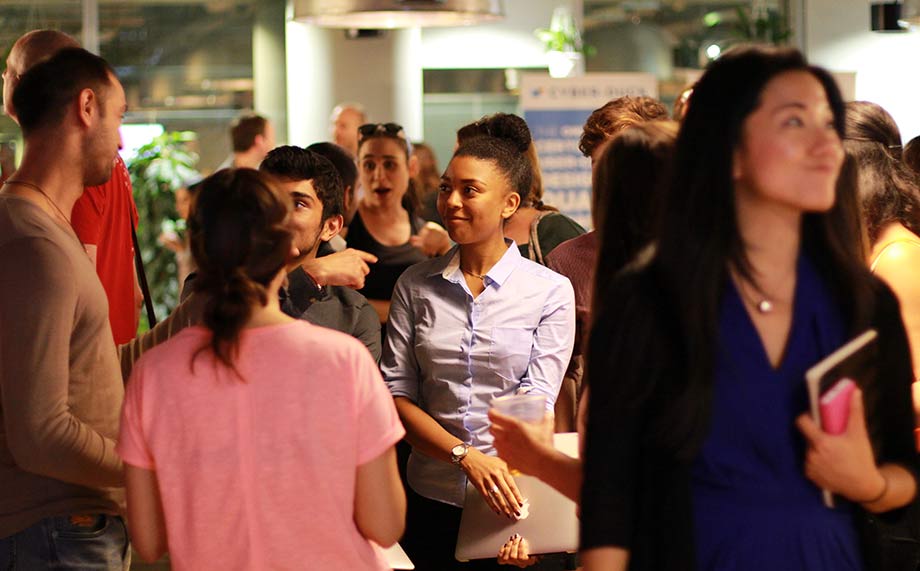 We're also hiring Laravel developers
If you're as passionate about Laravel as we are, we want to hear from you. Our small London-based agency is expanding, and we now have people in Leeds, but also even further afield, like the United States, Portugal and Spain.
We want to hear from developers who get excited about Laravel, who want to work on helping organisations – from large corporations to small start-ups – transform their business model to meet the demands of the future.
Sound like you? Then check out our vacancies on our Careers page now. And be sure to send us your CV and portfolio of previous work.
See you at Laracon EU 2019!
There's only one thing left – to say we can't wait to meet you at Laracon EU 2019! Remember to come and say hi to our devs and staff – including Tech Director, Gareth Drew; Tech Lead, Tiago; and Software Engineer, Javier – to learn about what we do. I'm sure they'll be thrilled to hear about your own Laravel projects too.
Enjoy the pizza and drinks, and we'll see you there!
Got a Laravel project you'd like to work with us on? Get in touch with our friendly team today!