We're now well into 2018, which can mean only one thing: the Digital Pond will soon be gracing General Assembly once more. The theme? It could only be the biggest digital and marketing legislation to hit this millennium – the General Data Protection Regulation and how to make a success of it. Join us on February 21st.
In 2018, there's only one acronym that's on everyone's lips: GDPR. You may have come to shiver at the very thought of it, but we're here to tell you that you don't have to worry. In fact, the GDPR brings with it a great opportunity to reinvent our business practices for the better, delivering user experiences that help to build enhanced data security, as well as something that is truly priceless: trust.
Danny Bluestone, Cyber-Duck
Danny is our CEO here at Cyber-Duck, and will be kicking the evening's talks off with a brief overview of the GDPR. He'll then talk about some of the main ways you can build trust with your user base. The GDPR is actually one of the most user-centric pieces of data protection legislation to ever come into force – we'll show you why.
Privacy by design, informed consent and the importance of transparency in creating and maintaining brand trust will all feature. As the biggest policy change to hit our shores in years, this is a talk that is not to be missed.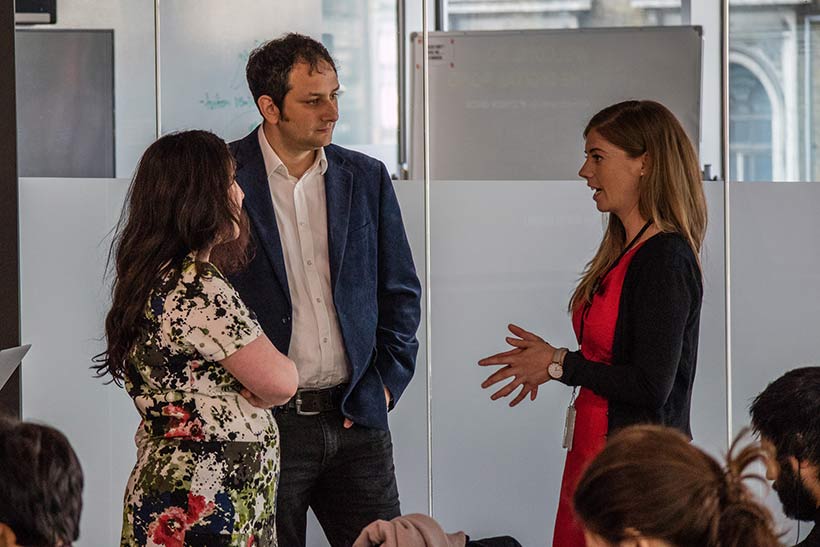 David Farquharson, Ignition Law
Next up, we have David Farquharson, the co-founder of Ignition Law. David specialises in corporate, commercial and employment legal services. But he also specialises in the GDPR, which means he's fully qualified to discuss the Data Protection Act and how the GDPR is different.
Expect insights as to how to ensure your data practices are compliant, as well as a stark reminder of what will happen if you fail to make your practices compliant.
Rebecca Turner, The Trainline
Finally, Rebecca Turner will see the evening out. In her talk, Rebecca will be walking us through the Trainline's journey to compliance with the GDPR. She will focus on what the key priorities were for her team when they set out to achieve compliance. Then, she will detail the ICO's 12-Step Guide on the GDPR, offering hints and tips based on the Trainline's experience.
For a real-world example of a major UK company transforming its data policies in light of GDPR, this is a talk that is not to be missed.
Join Us at General Assembly
You can save your seat at the first Digital Pond of 2018 on 21st February by visiting our Eventbrite. Don't miss out discovering how to succeed with the GDPR – we hope to see you there!
You can also find out more about the GDPR by using our handy guide. Head on over to our microsite to Navigate the GDPR Labyrinth now.