This week, Cyber-Duck redesigned and launched the property finder portal, needaproperty.com. The newly revamped website is the first UK property portal to be developed as a fully responsive web design (RWD) website, so it works seamlessly on desktops, tablet and smartphones.
Needaproperty.com (NAP) commissioned Cyber-Duck to create the user centric website as a result of recommendations and research. The new website has been produced to provide the best possible user experience for visitors without the need to download separate iOS and Android apps, or needing to navigate to a separate mobile website. With a fully responsive website which is easy to use on any device, NAP are now set to challenge some of the industry's top names, in what is a highly competitive market. Cyber-Duck helped to integrate the new website into a super fast and powerful backend provided by Artirix, a world leading search and content monetisation platform. The new back-end infrastructure allows NAP to display hundreds of thousands of properties that load very quickly.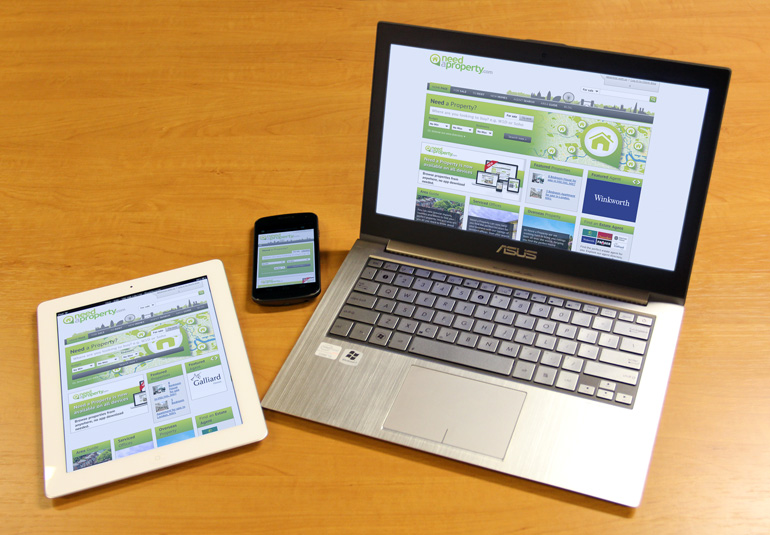 The new, responsive Need a Property website.
A variety of enhancements were made to improve the overall user experience (UX). The navigation has vastly improved with a super-fast suggestive search feature, making it much easier for a visitor to type in a postcode, address or town and get instant suggestive results without going to a new page. Another vast improvement to the website is the new "Area Guide" directory. It provides an alternative browsing method for users to navigate by counties, regions and towns as well as alphabetically and via Google Maps to easily find properties in their desired location. This section contains a guide to each town as well as local history and various interesting facts about the area. This way, a visitor has a clearer idea of whether the area is right for them before they view a property.
Cyber-Duck produced the website using their ISO 9421:210 accredited User-Centred Design Methodology, ensuring that visitor usability was the top priority throughout the production process. This was achieved using a variety of user centred processes such as stakeholder interviews, user research and card sorting techniques. During the launch phase all issues were tracked using state of the art bug tracking software Jira. Our QA analyst Nash was responsible for ensuring a very smooth launch which adhered to Cyber-Duck's ISO 9001 launch policy.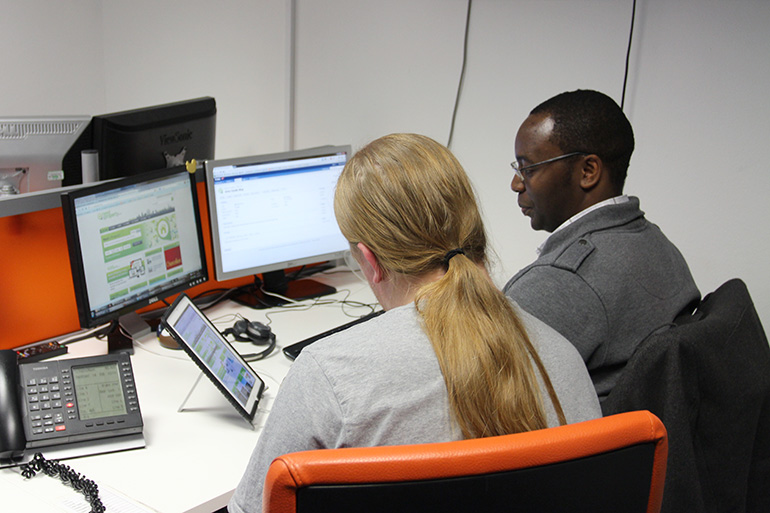 Nash and Ben managing tickets on Jira.
Scott Green, CEO of needaproperty.com who has been working with Cyber-Duck since 2005 said: "I believe we now have the most user-friendly and informative property portal in the UK thanks to the user centred design (UCD) process that Cyber-Duck has created for us."
Find out more about responsive web design.