September 2010 saw the long awaited launch of the new website for Scandinavian sports betting website - NordicBet.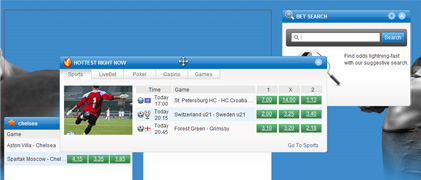 Figure 1.0 - NordicBet's Homepage allows users to prioritise widgets.
Cyber-Duck was selected early 2009 to work with the company on the strategy and user experience design for the new website. The overall purpose was to help cement NordicBet as the Scandinavian market leader in sports betting and gaming. The project's aim was to revamp the existing website, whilst ensuring innovation and optimum levels of user-experience using Cyber-Duck's User Centred Design methodology which includes a combination of card sorting, stakeholder interviews, surveys, focus groups, user testing and eye-tracking.
Our consultancy team created a comprehensive strategy for discovering what all stakeholders and current/new customers wanted from the new website. Cyber-Duck added value to the project by incorporating brainstorming, web analytics analysis and reviewing BI (business intelligence) systems.


BetSearch is the industry's first instant bet interface combining suggestive search with betting within the search results.
This process has enabled us to aid NordicBet in creating industry first user interfaces, such as a fully customizable homepage with widgets and unique instant search functionality. This new 'BetSearch' reduced the number of clicks to make a bet by up to 50%. Subsequent focus groups confirmed that the new website is quicker, cleaner and more stylish.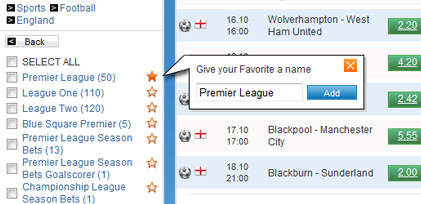 Users can create widgets with their own leagues and teams so the widgets appear on their homepage showing all upcoming games.
NordicBet pride themselves in being able to offer a large selection of competitive odds, across the widest range of sporting events - the website revamp has certainly enhanced this reputation. Joakim Stockman, Head of Online at NordicBet, stated "I am proud to say that our new website offers best-in-class betting with amazing new personalisation features and the fastest game search in the industry."