The Cyber-Duck team was thrilled to win a UX UK Award for the 'Best Transactional Experience' for our work with mydlc! Rewarding those who take pride in offering the best possible experience for users, UX UK even made the project a finalist for a further award, the 'Best Effect on Business Goals'. Our win showcases the success of mydlc, a bespoke customer payment portal that simplifies a complex transaction to great effect for their users.
The User Experience (UX) UK Awards is the only scheme to celebrate agencies that excel in user-focused digital design, rewarding projects that create the best experiences for the end user. Following comprehensive review with lengthy criteria, the distinguished panel of judges even determines the categories that best fit each entry. So, the original shortlist was undivided by award category, leaving both the finalists and winners a complete surprise for the night—which made it even more exciting.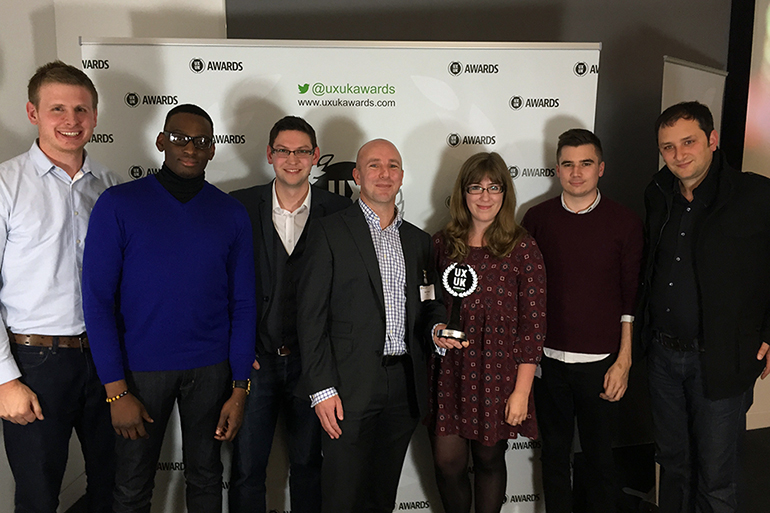 The Cyber-Duck team celebrating the UX UK Award win with Mark Whale of dlc
Best Transactional Experience
The team was thrilled to win this award for our work with dlc, the UK's leading independent debt recovery firm. They needed a powerful, bespoke customer payment portal, where users could easily manage and pay towards their debt online. Following dlc's customer-centric ethos, we were passionate about providing a highly personalised, user-friendly experience to improve what can be a tricky situation. This inspired the portal's name, mydlc.
Drawing on meticulous research, the needs of dlc's audience were at the forefront of each design and development decision, checked with real user testing. Of course, the transaction experience was the key to this project—UX UK attributed our win to offering a "simple service for a complex problem". Focused on empowering the user, mydlc offers as many simple, effective options to resolve debt as possible: from making quick payments (without even creating an account) to returning personalised payment or settlement plans, making users feel secure about repayment over a longer period. Using a responsive web design (RWD), mydlc is optimised for display and performance across devices.
The mydlc portal has achieved some great results, recognised by our second achievement as UX UK finalists for the 'Best Effect on Business Goals', such as a roughly 75% rise in online transactions for the first seven months.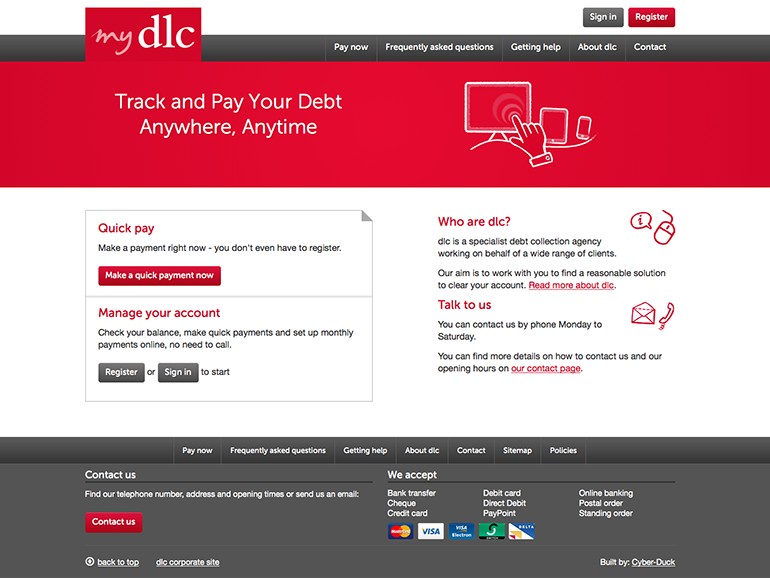 The simplicity of the mydlc portal offers a user-friendly experience
A Fantastic Ceremony
Catching up with the best UX creatives in a great atmosphere at Microsoft's contemporary offices, we were happy to see our winning work for mydlc alongside the likes of BBC Sport, Nationwide, Tesco and WaterAid. We had a fantastic time and congratulate all the other winners and nominees—it's great to see focused award schemes that reward the value of good UX.