Hailing from the shores of Venezuela, Ramon joined us to pursue his technical career. His intensive skills and expertise transform our creative team's designs and interfaces into complex, striking websites. To do that, Ramon specialises in a range of front-end technologies, including HTML5, CSS3, Sass, Javascript, and jQuery.
Ramon's skills go further, though; he blends his front-end abilities with knowledge of CMS implementation - like Silverstripe, Drupal, and WordPress - and UX design and SEO. This fierce combination of interests and skills mean he is able to create outstanding platforms for our clients that encourage users to return time and again.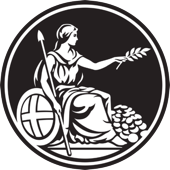 " Cyber-Duck has played a key role in the re-launch of our new digital identity. Their user-centric approach has produced a new content architecture that is much leaner; user journeys are now designed around our key audiences and supported by beautiful templates. The team is always professional, yet friendly and approachable, which made the project enjoyable. "

Head of Digital, Bank of England
Recognition

Ramon was our very first Duck to be invited to speak at SXSW in Austin, Texas. He wanted to provide useful tips and techniques to get started with CSS pre-processors and reveal how the technology can help developers to vastly improve their efficiency when coding CSS.
Ramon was invited to speak at the popular UX London conference series with our CSO, Sylvain. They explored how to 'become a better UX Designer through code'. Both stressed how important it is for designers and back-end developers to have practical HTML and CSS skills for strengthening communication with front-end developers.
Fresh from delivering 'The Responsive Mindset' at our Digital Pond events, Ramon was invited to talk about the pros and cons of using off-the-shelf CSS responsive frameworks such as Twitter Bootstrap. He taught why creating a flexible, responsive frontend solution could fit your needs better when searching for a mobile-friendly website.


Book
Alice in Wonderland by Lewis Carroll