Hailing from the School of Management, University of Bath, Siji leads our business development and account management. He is integral to our agency's annual growth and for implementing our business strategy.
Siji is committed to securing rewarding opportunities for Cyber-Duck and our clients. He has an active interest in digital and industry trends, so is able to provide effective answers to the most challenging briefs. But Siji's relationship with clients goes further - his satisfaction ratings score over 90%, with clients confident of their ROI.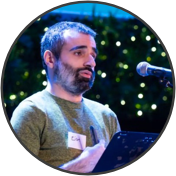 " Cyber-Duck's expertise has really shone through – from helping us define our website's purpose and developing user personas, to finding a way to distil all the content we have into a powerful and user-focused navigation. "

Head of Editorial and Content, Sport England
Recognition
Account Handler of the Year
Siji believes that we are in an incredible position to create racial equality and reverse the systemic injustice that exists. He wrote a Pulse post on LinkedIn that went viral, with 137,000 likes and close to 6,000 comments.
It wasn't a call to action to see his LinkedIn peppered with black boxes, Black Lives Matter slogans and black & white logos but a challenge for businesses and individuals within them to drive change on a daily basis!
Addressing bias in AI is a really interesting and important topic to Siji. There is so much important, ground-breaking work being done that its potential is far-reaching – but 'with great power comes great responsibility'. Siji has written an article and is the Ambassador for an Ethics in AI Hackathon in 2020.
Siji was selected by the BD100, a new spotlight on business development professionals created by The Drum. Founded last year, the Business Development 100 (BD100) recognises the UK's top 100 business developers. Client Services is a critical function for agencies, yet pitches, proposals and project management can often be hidden behind the scenes!
The Digital Pond is our web design and development event that's incredibly popular in London, with 2,500 members and counting. Siji founded the community back in 2011; most recently, we explored content strategy with Sport England.