Sport England is a public body that aims to encourage everyone in England – regardless of their age, background or ability – to become and stay active.

That's why a lot of its work is specifically focused on helping people who do no, or very little, physical activity and groups who are typically less active like women, disabled people and people on lower incomes.

Cyber-Duck was hired to develop Sport England's digital strategy. We took a data-driven, user-centred approach to consolidating their portfolio of websites. Now, Sport England has a new website that powerfully communicates their mission and positioning.
Key stats
613%
increase in traffic since launch
1000%
increase in mobile traffic since launch
11,000
applications received for funding
As a public body, Sport England invests up to £300m of National Lottery and Government money each year in programmes that help people get active and play sport. Most of the country has been positively impacted by their work at a grassroots level or popular national campaigns like This Girl Can.
The organisation initially laid out the vision for its 'Towards an Active Nation' strategy in 2016. The strategy focused on addressing inequalities in activity, especially among women and lower socio-economic groups. Brand positioning and perception were found to play a substantial role.
Two years later, Sport England's internal review analysed whether its digital platform communicated this mission adequately. Its team judged that the main website was trying to be 'all things to all users'. The content lacked a clear purpose, audience and hierarchy; an unintuitive navigation made it impossible to find.
Cyber-Duck was chosen to apply our user-centred design approach to Sport England's diverse digital presence. We could turn their wealth of content and audiences into a primary website with a key focus. Our objectives were to:
Define the digital strategy and audience, underpinned by user-centred research.
Plan the content consolidation, architecture, governance and migration strategies to ensure information was accessible and navigable.
Develop an intuitive, easy-to-use, secure website CMS comprised of scalable blocks.
First, we immersed ourselves into the Sport England brand. We met cross-functional representatives from key departments, such as marketing, content and funding. By distilling insights from stakeholder interviews and workshops, we discovered Sport England's key challenge quickly. Who was the website talking to? Was it B2B, targeted to the professionals that provide activities… or B2C, the general public?
Clearly, persona research was the key. All Sport England's stakeholders found it difficult to answer who, precisely, uses the website. This is because the organisation does so much: from funding and research, to encouraging sporting activity from the public. Currently, they grouped personas simply into individuals with sport as part of their primary role; secondary role; or those who are simply searching for information.
We interviewed a range of users, from local authorities and governing bodies, to active partnerships, gyms and volunteers. Selecting the categories and candidates for interviews was done carefully, in collaboration with Sport England; we wanted to ensure we had the right cross-section of users, to ensure the personas were representative of the entire sporting community.
We used the affinity and empathy mapping technique to identify connections and relationships between the people we interviewed. This included a lot of experimentation; grouping them in different ways to really understand why the users did what they did: their behaviours, attitudes, needs, goals and frustrations. This was needed to turn the findings into useful insight for Sport England.
After we discussed topics like their role, relationship and use of the website, we quickly discovered Sport England's delineation was too broad. By looking at people's motivations and behaviour instead of their job roles, we came up with three primary personas:
Advocate – professionals that support Sport England's strategy, making decisions and developing policies.
Facilitator – professionals that apply the local strategy, acting the bridge between the Advocate and Implementor.
Implementor – professionals that provide sports or activities to the general public, less involved with the national strategy.
Together, we decided that B2B was the primary audience for Sport England's website. This analysis prevented B2B content from mixing with B2C, which had resulted in a website that didn't fully answer either audience's needs.
If Sport England wanted to target the general public, it would create a stand-alone entity or campaign just like This Girl Can. The content would still have an impact on the national audience as the B2B personas would take the national strategy and devise local B2C strategies and activities.
We collaborated with and trained the Sport England team on how to apply the personas beyond the website project.
The content strategy we created was of utmost importance. One of Sport England's roles was to provide information, such as funding possibilities or research into the national audience.
During the content audit, we allocated and analysed the performance of each and every page by persona. Previously, the same topic was spread across 2 or 3 sections of the website.
Now, we have clarified and simplified the user journeys, using methods like content mapping and tree-testing to validate our changes.
Overall, content duplication was eradicated, and technical/content debt reduced.
The content and service design strategy were signed-off with a presentation to Sport England's project steering group. This ensured all key stakeholders, less involved with the day-to-day, were comfortable and aware of the strategic changes.
Together, we've started sharing how this unique content design process has brought benefits for Sport England, most recently at our Digital Pond events.
Search Engine Optimisation
As part of the website refresh, we conducted a thorough SEO audit. Our goal was to ensure that any SEO issues on the old site were rectified, and that their previous positive SEO performance was transferred over to the new site.
We carried out keyword research and checked that the new content was well-optimised in terms of SEO.
One of the most important aspects of the SEO audit was mapping out the redirects. Sport England already had custom short URLs, and we wanted to make certain that they were mapped and redirected to the right places, along with all other URLs. This was so they could retain any link equity that they had acquired in the past.
Agile website design and development
The entire project was divided into Agile sprints and tickets, guided by persona cards and collections of user stories; even these were written for each persona group. We co-located at key points.
Every two weeks, we held sprint planning, retrospective and priority planning sessions. These helped us iterate rapidly with real content: from low-fidelity sketches, to UI designs and prototypes.
Our ISO-certified test-driven development methodology ensured we were able to deliver a stable, quality, secure website. Following a CMS feasibility audit, we initially recommended the website should be built with Drupal 8; we later moved it to Drupal 9.
Drupal is brilliant for building websites that are complex and content heavy. It can even handle sophisticated content governance, with added flexibility within key templates.
Applying Drupal's built-in taxonomies, we structured, designed and developed the content into flexible blocks. Sport England's previous website was built using tagged content (e.g. funding or government), but migration was a challenge and involved a lot of manual work.
Yet, with Drupal's block system, the client could lay out new pages easily. We integrated Elastic Search so users would be able to discover relevant content quickly. S3 by Amazon was used to store and deliver the images and assets at high speed.
Results
We brought a previously confused, corporate website to life with a new user-centred design that's vibrant, engaging and filled with subtle design cues. Importantly, the content is usable and findable.
Together, that encourages B2B users to submit strong, informed funding applications. It has gained a 613% increase in traffic since launch, with a 1000% increase in mobile traffic. The new website can clearly generate a volume of applications.
We also worked with Sport England on their Community Emergency Fund. This was launched in March, comprising £35 million of National Lottery money. The fund was set up to aid sport and physical activity-promoting organisations who are experiencing financial hardship or ceasing of operations due to the ongoing pandemic. It was closed to new applications on the 14th of May. They had 11,043 submissions in that timeframe, and to date have approved 7,489 applications, totalling £27.6m.
All this is testament to what could be achieved from a long-term partnership between a user-centred service design agency with a national institution.
Together, we can react to the changing landscape. The website launched just before the COVID-19 pandemic hit. Fortunately, having just come through the user-centric process with Cyber-Duck, Sport England had a strong idea of their target audience's behaviour/needs; together, we could respond rapidly.
Explore three further projects:
Key stats
613%
increase in traffic since launch
1000%
increase in mobile traffic since launch
11,000
applications received for funding
Recommended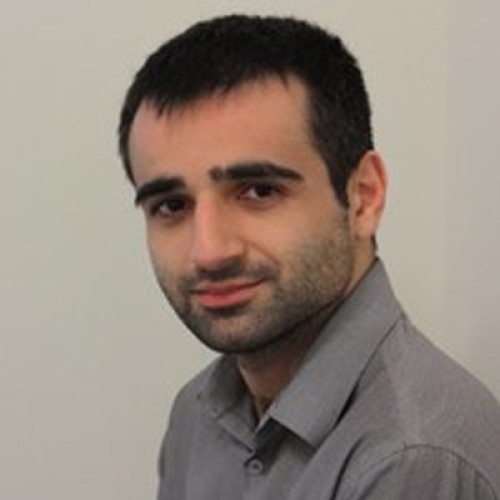 Cyber-Duck's expertise has really shone through – from helping us define our website's purpose and developing user personas, to finding a way to distil all the content we have into a powerful and user-focused navigation. The team has guided and supported us every step of the way, bringing a wealth of knowledge and skill to the table and into every conversation.

We now have a website that truly reflects the Sport England of today, supporting our mission to ensure everyone benefits from the powerful impact getting active can have.

Head of Editorial and Content, Sport England