Sylvain draws on a diverse range of expertise across front and backend development, technical SEO, digital, mobile and marketing strategy. Balancing a role as business strategist, account manager and digital counsel, Sylvain carefully guides complex projects from conception to completion.
He directs the new business and account management strategy at Cyber-Duck. In the last financial year, he and his team generated over £1.5m revenue from existing clients and helped the agency grow to over £3m+.
Our Co-Founder is a certified ScrumMaster who is well-versed in Agile methods. He manages and evaluates digital production across departments; his personable, informed approach launches projects on time and in budget, winning client praise and our team's professional satisfaction.
The best example is Sylvain's work with Cabot Financial since 2015. Cabot Financial is a group of leading credit management service organisations covering several services, including debt purchasing and business process outsourcing. They required new digital channels to give users more control of their experience, which Sylvain devised and signed with Cabot.
Now, his technical team has worked closely with Cabot for over four years; our success is evidenced through the 20% month-on-month growth in the new account signup. Transactions worth over £40 million have been made inside the portal we created so far, and it was nominated for the Best Use of Technology with The Drum Agency Business Awards.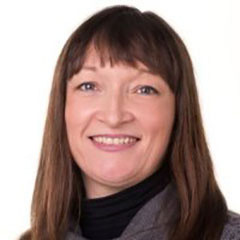 " We selected Cyber-Duck following a competitive tender, and have been delighted by the team's dedication and Agile approach, delivering a great product in tight timelines and on budget. "

Head of Ximbio, Cancer Research Technology
Certifications
Sylvain is a certified Scrum Master, well versed in agile methods
Recognition
Production Team of the Year, Technology
Choosing your Content Management System (CMS) is one of the most daunting decisions you'll face during any website or app redesign project. Once used for content authorship only, CMS' now offer diverse functionality, flexibility, usability and integration to support a marketer's entire digital workflow. Sylvain wrote for The Drum about how to choose one.
Sylvain was invited to join two panels at the FinTech Design Summit in 2018. Drawing on his diverse expertise, he explored user experience, product and strategy for 'The End of FinTech' and 'The Impact of Open Banking in 2019'.
Sylvain was invited to speak at the popular UX London conference series with our Technical Lead, Ramon. They explored how to 'become a better UX Designer through code'. Both stressed how important it is for designers and back-end developers to have practical HTML and CSS skills for strengthening communication with front-end developers.
Sylvain writes for his very own website, 'The UX CTO'. He explores a broad range of topics including leadership, growing teams and managing clients; process, delivering efficiency and ISO compliance; UX, the importance of usability and accessibility; and technology, with open-source platforms and integrations.