Healx's mission is to improve the lives of patients with rare diseases by empowering patient groups and enabling them to match drug treatments. Cyber-Duck worked with Healx to improve their AI-powered drug discovery platform's user experience.

Cyber-Duck has worked in the biotech, healthcare, life science and pharmaceutical spaces for several years, serving clients like Cancer Research Technology with industry-defining digital products. It was this experience that attracted the attention of Healx, a biotech company that specialises in accelerating treatments for rare diseases. Healx uses its own artificial intelligence (AI)-powered platform to predict rare disease treatments at scale.
By leveraging AI, Healx aims to provide patient groups with rare disease drug discovery at a reduced time, cost and risk. It uses a variety of data types from multiple sources, including dedicated patient groups, to perform its tasks. A team of rare diseases experts and scientific curators then distil the data to make sound judgements about possible drug treatments.
Healx asked Cyber-Duck to produce a series of user-friendly interfaces designs for displaying pre-clinical and clinical trials data. Our biggest challenge would be prioritising the data with consideration of the variety of users and business requirements.
Display the value of the Healx AI process
Make the user interfaces easy to use
Provide suggestions to make the IA better
Ensure GDPR compliancy
At the start of the project, we conducted a short workshop with Healx to align thinking with the stakeholders and familiarise ourselves with the research Healx had already conducted. The workshop and sketching session produced a solid basis upon which to provide UX/UI support to Healx.
But time was of the essence – we had only a week to produce designs for the AI-powered interface.
We focused on finding ways to present scientific and specialist information both quickly and in an accessible way. The onus was on making user journeys simple, all while using usability heuristics and design thinking to make the interface as engaging and intuitive as possible.
UI Design and Static Prototypes
After reviewing the existing persona research that Healx had conducted, we worked on the pre-clinical disease models and representing clinical trials progression status of potential treatments. We had to consider how to format the layout and various columns to maximise user readability.
We designed a disease phenotype interface as a table view and a node schematic view to map the relationship between a disease to symptoms.
We also created an interface showing the relationship between diseases within a knowledge map node type interface. We also created a disease target interface.
Another part of solving the interface challenges was creating a 'zoomed-in' view to highlight additional clinical trial and experiments of various treatments. We also helped to refine the main user interface (UI) to determine what sub-items sit within resources.
Achieving GDPR Compliance
Another project we undertook for Healx was a GDPR audit. Since its introduction in May 2018, the GDPR has forced organisations throughout the EU to rethink their data strategy and security. Healx was no exception.
Our audit covered data-controlling activities within the internal operations, HR, sales and marketing, and company websites. We investigated Healx's privacy notices, data breach policies, and consent procurement procedures – among many other elements – to identify possible data concerns.
Our digital transformation specialists then created a comprehensive list of all data and policy issues and outlined a new strategy to overcome the issues.
The most pressing recommendations included getting newsletter recipients to opt-in to marketing materials, reviewing the Salesforce configuration to process subject access and deletion requests efficiently, and reviewing the data retention policies.
Outcomes
Within this short project we managed to inspire Healx's digital strategy with new interfaces on how the UI can improve.
We utilised best practice design techniques to ensure the platform was easier for users to understand and navigate. We wanted information to be easy for patient groups to digest, and our interface designs did exactly that. The designs would help users harness the AI-powered platform to identify existing drugs that could treat patients with rare diseases.
Meanwhile, behind the scenes Healx could continue to deliver its services safe in the knowledge that it was GDPR compliant. Our recommendations following the GDPR audit would ensure it was safe both now and in the future from a data perspective. It would also help Healx to better market its product in the future.
Recommended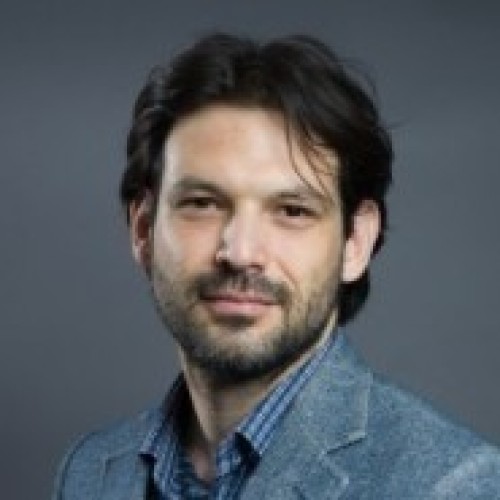 Cyber-Duck helped us to define the presentation of pre-clinical and clinical data for rare diseases. We selected them as a partner due to their extensive experience in product design using user-centric methodologies.

Head of Digital Strategy, Healx