Marketing Week Live is the UK's largest marketing event, hosted annually by the team behind Marketing Week magazine. For the second year, two speakers from Cyber-Duck were invited to share their digital expertise, and convey the value of our agency.
Thousands from around the world flocked to the bustling Olympia Grand for this year's Marketing Week Live, with a packed two-day schedule of talks and workshops. Cyber-Duck was there to teach the crowds how a cutting-edge website designed around visitors' needs can increase conversions and revenue.
Our CCO, Matt Gibson outlined for his audience the four tenets of great responsive design: content parity, quick performance, future-friendliness, and accessibility, as well as emphasising how a strong UX design considers every type of user. This is true whether they're using an outdated device or a device that hasn't been invented yet. View Matt's complete slides from his presentation.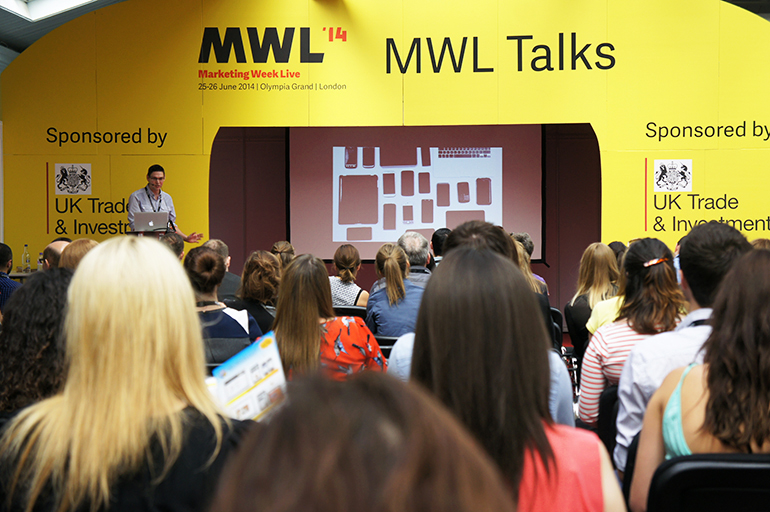 Matt Gibson champions device-agnostic web presence at the Olympia Grand.
On day two, our CEO & Founder, Danny Bluestone gave a talk called UX Principles for Marketing Teams. The key takeaway was that user experience should be considered at the beginning of any project and marketing campaign instead of being an afterthought. View Danny's slides for more insight into Cyber-Duck's tried and tested user-centred design approach.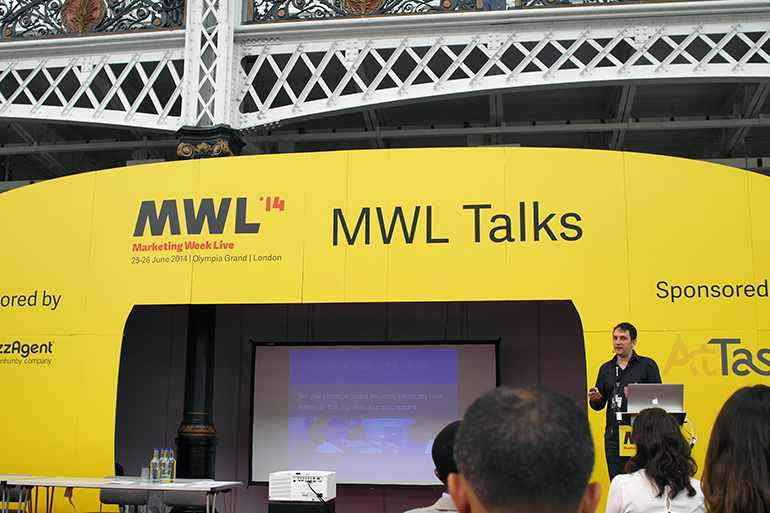 On the MWL Talks stage, Danny Bluestone emphasises that user experience and marketing are not bolt-ons.
Contact us today to discuss how a responsive website can take your company's online presence to the next level.