For 15 years as an agency CEO, I've watched business trends come and go. While some can be ephemeral (Google Glass anyone?) there are ones embedded in the mainstream now that some of us have pushed for a while.
Take connected data. Full attribution is not just a reality – it's a necessity. Or UX: customer-centred design is now widely extolled. And it's clearly showing us that customer-obsessed companies are the ones who'll win.

The change we're facing
But this maturation of the digital industry is accompanied by great change: the dawn of AI will alter our world as we know it. Customers are already demanding personalised experiences tailored to their individual needs, yet we've barely scraped the surface of AI's potential. And the ethics behind AI need careful handling and responsible legislation to ensure it's used benevolently for customers and citizens.
At the same time, we're dealing with greater risk than ever before. Security breaches continue to spike. Hackers will develop ever-more-sophisticated methods of attack, from deepfaking more CEOs to targeting networks of connected devices. As one of my friends recently pointed out, that could have major implications: would you want to be driving a connected car when its network gets hit?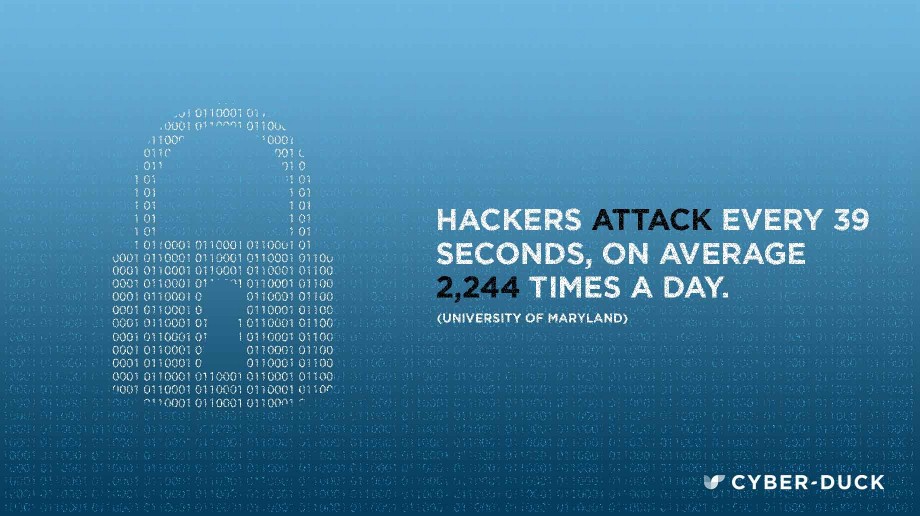 So the context in which we're working is changing at breakneck speed, the threats are greater and so is our risk.
But what I'm seeing is that there's so much opportunity, too.
Why we created this report
You've likely read many of the trend pieces circulated by thinkers, doers and business leaders at this time of year. Lots of them are great. But there's a lot of hype around business trends at the start of any new year, let alone a new decade.
That's why I felt there was a need for cool-headed, practical advice to help us navigate these chaotic times. It was time for those of us who live and breathe technology every day to look at the landscape and assess the digital trends we're seeing.
When you're trying to weigh the benefit of personalisation versus data security, deciding whether to invest in a digital transformation programme or getting to grips with VUIs, the noise in our industry can be deafening.
I wanted to cut through that, to the trends that really matter. These are the ones that will put your business in a position to lead, not follow. In short, these are the digital business trends that count.
How we did this
To identify the trends, the Cyber-Duck team sifted through hundreds of ideas. We boiled them down to the ones that will make a difference to your business. That might be an opportunity – or it might be identifying a shift that threatens to put your business at risk. The trends you'll find highlighted here are all business trends that can apply across a broad range of sectors.
They're also ones where you can take action, to put your business in a stronger, more agile position. That's why we've included next steps and action points for each trend, in the form of resolutions. These resolutions will put you in control: with them, you can leverage each business trend that's coming, rather than let it take you by surprise.
One thing really shines through. It's not new, but the scale at which it's being appreciated is unprecedented. Your customer simply has to sit at the heart of everything you do. You have to centre your purpose on them. Whether it's personalisation, brand values, data protection or seamless experiences, everything starts and ends with them.
That's something we've preached for a decade and a half now. As connected data proves the point, it's gratifying. And if you'd like to benefit from our experience in UX, data strategy, robust technology and customer-centred design, do get in touch.
The key trends for business in 2020
The rising context of regulation
We're all seeing a growing trend of regulation protecting customers' privacy and data. AI ethics are increasingly on the agenda. Regulation? Get ready for more.
Customer obsession is everything
The customer is the keystone to digital transformation. As new technologies and trends emerge, companies with customer-centred cultures will reap the rewards.
Customers demand frictionless experiences
As CX drives customer retention and word-of-mouth referrals, there's a growing trend towards frictionless experiences. But friction's not always bad – here's why.
Personalisation is now expected
Customers love personalised experiences – and they're happy to share their data to get them – as long as they're meaningful. (Oh, and don't be creepy.)
Accessibility and inclusion are non-negotiable
The trend of accessibility is only going one way. It's time to align with global standards: now customers expect all aspects of their diversity to be respected and, ultimately, represented.
Data-informed products and services will win
The power of data comes when it's put to work. It's about creating products and services informed by customer need and behaviour. The right data strategy is crucial.
Security breaches? It's when, not if
We can be certain that security breaches will keep rising. The boom in data will be stalked by a boom in malicious attacks and accidental data leaks. Here's how you can reduce your risk.
People are playing catch-up on process
As digital services get more sophisticated and regulators flex their muscles, managing our services gets harder. Process helps. You're going to need more.
Customers – and employees – want you to care
People increasingly choose companies who share their values. How will you align with their worldview and build empathy with them?
Brand and tribe will matter more than ever
The people and brands who'll succeed will have a clear sense of purpose, stay true to their values, and be able to collaborate. Get yourself ready to navigate the years ahead.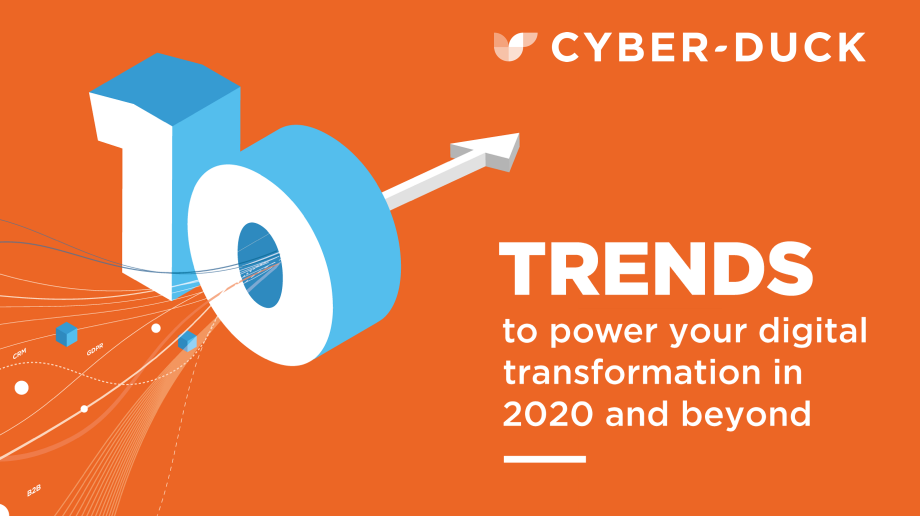 Download the 2020 trends report today and get our insider's view on the shifts that are changing our digital world.
But to gain real competitive advantage from these 2020 business trends, work with us. At Cyber-Duck, our UX expertise and technological strength help clients transform and grow.
Contact us today and benefit from digital transformation that delivers results.