Drupal has remained successful over the last 20 years largely due to their commitment to forward-looking changes. The CMS continues to be relevant and highly popular among new generations of developers and stays highly competitive among modern CMS platforms.
NOTE: Drupal 10 was released in December 2022. In June 2023, it was announced that the end-of-life (EOL) for Drupal 7 is being pushed back to January 2025. Read more here.
In 2015, they had their biggest changes yet with the release of Drupal 8. Right out-of-the-box, Drupal 8 brought vast improvements, with over 200 new features that made it a more powerful CMS solution than previous versions.
Whilst the latest version of Drupal isn't as radical as its predecessor, Drupal 9 is still an important development. Over the last 6 months, we have been detailing what users can expect from Drupal in 2021. We've hosted Masterclass webinars, The Future of Drupal and Upgrade Planning, as well as guiding clients and other organisations on how to upgrade with our Still Stuck on Drupal 7? white paper.
Most recently we ran a virtual roundtable on Drupal in 2021 and Beyond. Our CSO Sylvain Reiter and Technical Lead Duncan Worrell were joined by Drupal experts Matt Glaman (Bluehorn Digital), Suzanne Dergacheva (Evolving Web) and Alejandro Moreno López (Acquia).
Watch the highlights of the virtual webinar below or read on for our key insights.
In 2021 will Drupal be the CMS of choice?
Finding the perfect content management system (CMS) for your business can be a substantial and strenuous task. The limitless CMS options, and debates around subjects like PHP vs .Net, makes this process less than straightforward.
As Sylvain explained during the roundtable, many of the enterprises and organisations that Cyber-Duck speaks with focus on the core essentials:
Ease of use
Value for money
Flexibility for custom features, modules and requirements
This is what makes Drupal stand out. By providing these core essentials out-of-the-box, in a quality experience for content editors and developers alike, Drupal provides businesses with the opportunity to build the website of their dreams with fewer limitations and roadblocks.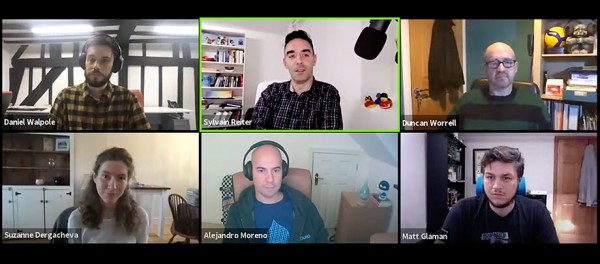 Comparably, a CMS such as WordPress struggles beyond basic blog-type sites, and the likes of Sitecore are often not cost-effective.
This has become even more true with Drupal 8 (and subsequently Drupal 9), introducing tools such as the Layout Builder - if you have ever built a Wix website, you would have experienced a similar what-you-see-is-what-get functionality to this. As Matt explained, the value of this tool is that it enables content editors to quickly draft webpages just using drag-and-drop features without affecting the live site or requiring development.
As our speakers continued to discuss, in 2021 Drupal will become even more usable, accessible and flexible, with new features built for marketers and developers alike.
A shift towards continuous innovation
In many ways, Drupal 9 is less of an upgrade and more of a continuation. As Alejandro described, "the big deal of Drupal 9 is that it's not a big deal". Rather than focusing on large scale changes (as we had with 5 to 6, 6 to 7 and 7 to 8), Drupal's new strategy is that of minor updates and continuous innovation.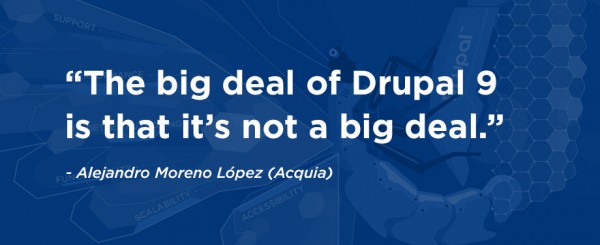 So what does this mean?
Well as Suzanne described during the roundtable, this means you can now spend less time and money upgrading your website every two years and focus your efforts on the individual elements that will improve your website's experience and capabilities.
Furthermore, it also means that Drupal users can expect more innovative ideas to be available to them faster and more frequently.
Don't delay migrating from Drupal 7
Despite extending support and end-of-life until November 2022, Drupal 7 users should still want to upgrade ASAP!
Many businesses had been reluctant to migrate to Drupal 8 in the past – there are 700,000+ websites that are currently built on Drupal 7. As our roundtable discussed, Drupal 7 is a more than competent CMS, that many businesses can contentedly use to manage their website.
However, as the webinar continued to explore, that by delaying upgrading you are missing out on the latest innovations in content creation and management for Drupal. And as Suzanne explained, this is particularly true for marketing and communication teams who would benefit highly from content editor improvements - such as layout tools, content moderation, new media library options etc.
Whilst the process of upgrading from 7 is essentially re-platforming, starting now will enable you to join (and benefit from) Drupal's journey of continuous innovation.
An exciting future beyond 2021 for Drupal
Drupal is already planning to release Drupal 10 around June 2022. There are many things we already know about it, thanks to Dries Buytaert's article - such as shifting from Symfony 4 to 5 (or later). But there's also a lot for us to find out along the journey.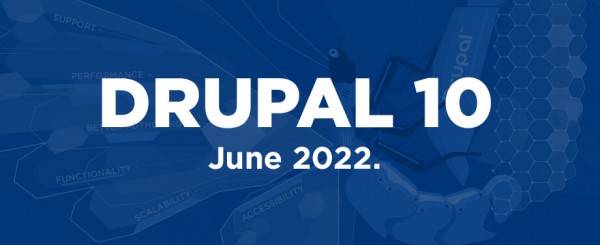 What makes Drupal exciting, is that they actively take inspiration and ideas from the community to help grow the product. Our speakers on the roundtable discussed excitement around possibilities of Javascript Framework integration and automatic updates.
However, as Duncan explained, the real fundamental change with the upgrade from Drupal 9 to Drupal 10, is that there will feel like there is no upgrade. In fact, much of the new functionality for Drupal 10 will actually be added to Drupal 9 releases. So as with moving from 8 to 9, this will be a seamless process within Drupal's larger continuous innovation journey.
Summary
Getting started with the upgrade process is the best way to benefit from all the exciting work that Drupal is doing. It will allow you to stay ahead of the curve and improve the content management process.
If you want more information on Drupal 9, Drupal 8's end of life in November 2021, and the future of Drupal, we are here to help.