Today I'm delighted to let you know that we've acquired Heurix.io, a web app that helps organisations rate the elements of user experience and interfaces on their websites and web platforms.

What is Heurix?
Heurix helps digital teams uncover UX issues so they can improve their product design. It uses best practice criteria to evaluate the website navigation, information integrity, persuasion, content, interaction, forms, and search capabilities of your digital properties. Heurix was founded by Katie Kelly, a marketing director with more than 13 years' experience in B2B. Katie saw how much time and effort were taken up by heuristic evaluations. With Heurix, you can run evaluations quickly and consistently with clear, plain English criteria, and produce reports that are ready to send in minutes.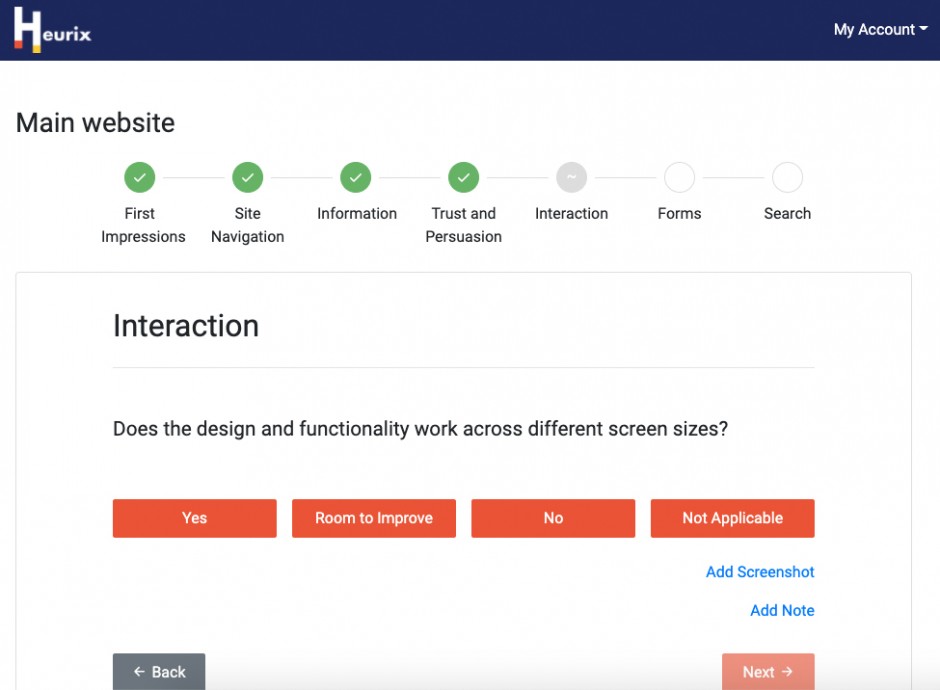 Heurix automates heuristic evaluations, saving your team time and money
Who are Cyber-Duck?
Cyber-Duck is a leading digital transformation agency. We're headquartered in the UK with a global workforce of Ducks that gives us unlimited breadth and scale.
Since 2005, we've evolved complex websites, applications and digital strategies that deliver meaningful impact for organisations and their users. Our clients include global brands such as the Bank of England, Cancer Research and Compare the Market.
Our expertise is recognised by our peers. We speak regularly at events like SXSWi, B2B Ignite and UX Fest, and have been featured as industry experts on the BBC. Our agency is part of Deloitte's Technology Fast 500 (EMEA), has been awarded a coveted rating for employee engagement by Best Companies and has won sought-after awards including the Webby, UXUK and The Drum's DADI Awards.
We're growing – even through the pandemic our team has increased by a quarter and our revenue is up more than 50%. We like to think we're a good place to be.
What will happen to my Heurix account?
Our technology and UX teams are working closely with the Heurix team to transfer management of Heurix to Cyber-Duck. Together, we're making sure the transfer happens smoothly and your data is kept safe. In the short term, you'll just see some minor branding changes. We're excited about our longer-term plans to develop Heurix and expand its functionality.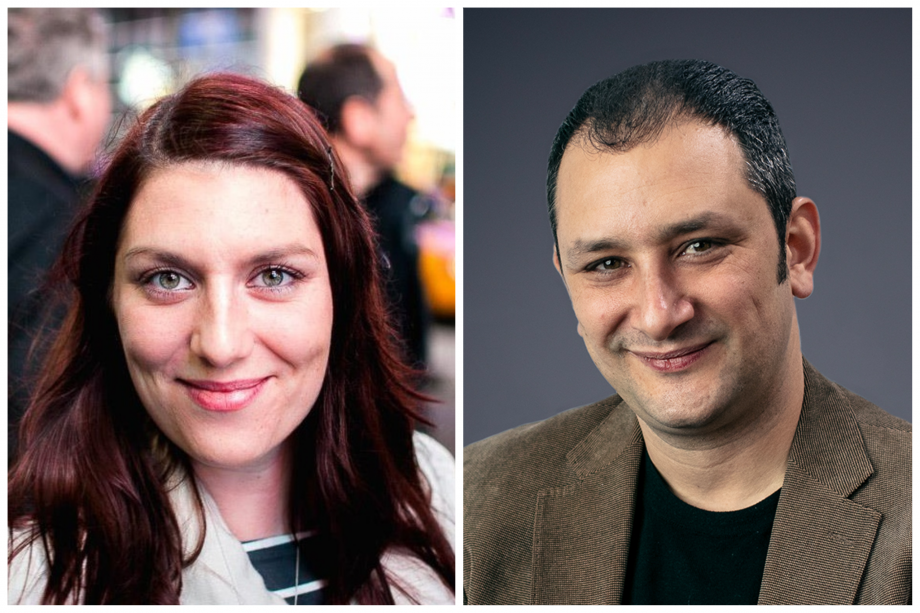 Heurix founder Katie Kelly and Cyber-Duck founder and CEO Danny Bluestone
Your Heurix account is safe with Cyber-Duck
Our digital agency's process is rooted in best practice. We're the only one to be accredited by five independent global standards:
ISO 9241 in user-centred design since 2011
ISO 9001 in quality management since 2013
ISO 27001 in information security management since 2016
A Google Certified Partner since 2017
With all the relevant CSM accreditations for our team
We are registered with the UK's Information Commissioner's Office (ICO) and adhere to the EU's GDPR principles. We follow Privacy by Design and Security by Design best practice. That's why government, public sector and corporate clients trust us with their data – and it's how you can know that Heurix and your data will be safe with us. And if you have any questions about your account or how your data is managed, just get in touch – we're here to help.
Why Heurix and Cyber-Duck are a great match
When Cyber-Duck first came across Heurix, we instantly fell in love. It's a smart product that saves us time and our clients money.
When we spoke with the Heurix team, we felt both businesses were aligned in their thinking. Heurix and its evaluation criteria complement what we already do – but in an automated web application. With Heurix, we can create hyper-efficiencies around our models, components and toolkit.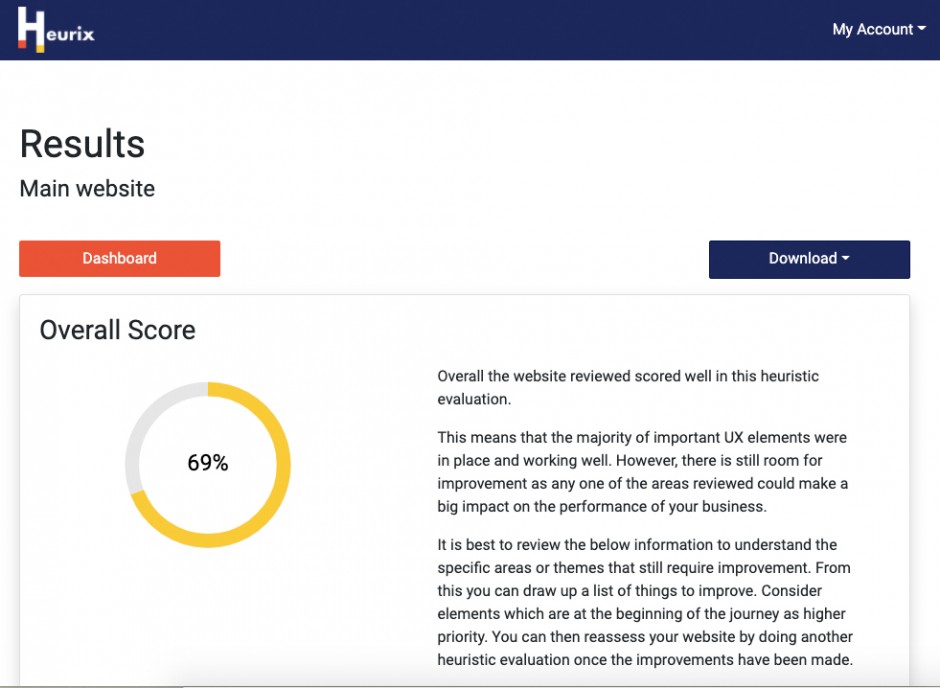 Heurix produces heuristic evaluation reports swiftly and easily.
Katie told me, "When Cyber-Duck approached me, I knew right away they were a great fit for us. They are passionate, like we are, about empowering designers to build great, user-centred products and services. They share our vision and values, they have a great team and they have the scale to take Heurix to the next stage in its journey. That's why Cyber-Duck is the natural home for Heurix."
What does
this acquisition mean for
Heurix
?
The design team here are fired up about Heurix's potential. Our design director, David Graham, says, "The acquisition of Heurix has come at a really exciting time for Cyber-Duck.
"Since the beginning of my career in UX (over 18 years ago) I have obsessed over heuristics and design principles to solidify and streamline the process of audits, strategy and design. Recently we began to 'componentise' and modularise our production model so we can automate some of the work and bolster our creativity and technical offering. This is why we created The Cyber-Duck Way (TCW).
"Tying Heurix into TCW will enable us to set international standards for website assessments, from reviewing aspects of the UI to content and performance. Our plans for Heurix include building its capabilities into other facets of digital, including marketing and accessibility.
"I can't wait to start putting clients ahead and keep them ahead by merging TCW and Heurix together."
Contact us now if you'd like a free Heurix UX audit for your site.