MozFest is an annual, hands-on festival held by the Mozilla Foundation that celebrates the open Web. It brings together technologists, industry leaders and creators to inspire, teach and hack innovative solutions with the community. Our team was thrilled to be a part of this year's festivities, running our third workshop with MozFest – this time on user-centred design.
This year, the three-day MozFest celebration was held at Ravensbourne College in London. Alexandra Deschamps-Sonsino from Designwarm and Peter Bihr from the Waving Cat rose to the occasion, leading a track about the connected kitchen as part of BBC's R&D Homelab project. Our team was invited to host a collaborative workshop on building apps for the Internet of Things (IoT). From exploring animal robotics and personas last year, for 2015 we wanted to consider the needs and desires of families for smarter kitchen – all through a user-centred design approach.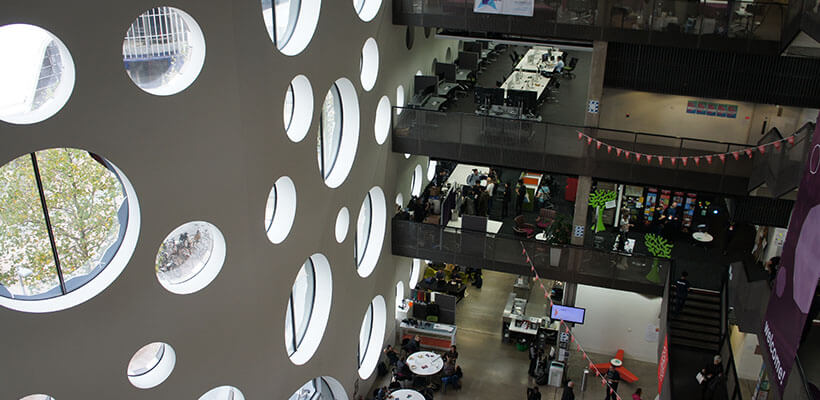 IoT: Harnessing the Power of Efficient Design
With the rise in the mobile and wearable technology, IoT demand has exploded in recent years. According to Acquity Group (a part of Accenture), two-thirds of consumers are expected to own connected technology for their homes by 2019. Wireless connectivity is being implemented across a number of machines, devices and appliances to enrich lives - giving consumers remote control of their home, allowing them to increase energy efficiency and enjoy peace of mind.
Mobile connectivity is pivotal to the Internet of Things – the human-to-machine and machine-to-machine (M2M) interactions that underpin the connected home. But what's the best way forward to build an efficient IoT app?
At the interactive session, CEO Danny Bluestone and Technical Project Manager Benjamin Maugain explored the core principles and techniques of our user-centred design (UCD) process and how it can help designers and developers build better product experiences for their users.
Five Stages of IoT Design
Participants gathered into groups to design an app that provides a new way to interact with a dishwasher – giving the user information about the machine as well as controlling the desired capabilities or functionality.
Our duo walked everyone through the five-stage process:
Evaluative – Participants were asked to challenge the hypothesis and the idea behind the brief.
Stakeholder – The group discussed potential internal and external stakeholders.
Personas – Each team created personas (specific 'characters' of their target audience segments) that were then shared amongst the group.
Prototyping – Group members worked together to prototype concepts for the user interface (UI) of their app: determining the "tasks" to be performed, how they will be achieved and creating a wireframe.
Testing – The designs were then 'tested' amongst the participants, who explained the rationale behind their app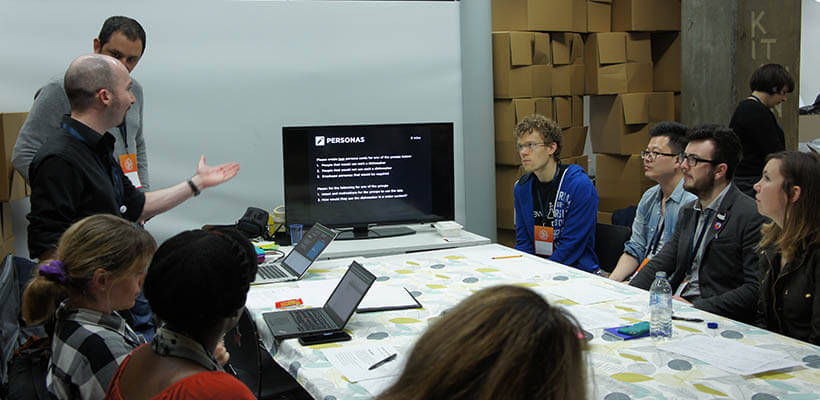 Takeaways
Danny and Benjamin stressed the importance of applying UCD theories and design principles when building apps. Instead of requiring users to adapt and learn how to use new systems, we should be designing to accommodate the intended users' existing behaviour, emotion and motivations. Only then can we build tools that are truly useful to them!
By the end of the hour-long workshop, participants learned how to apply a user-centred approach to the IoT context, by working through a practical project. We explored how essential it is to balance your users' desires, expectations and goals with your business objectives. For more details on best-practice design, read our slides below:
As always, Cyber-Duck had a great time at MozFest 2015 and we can't wait until the 2016 edition. Our team runs many collaborative and educational workshops throughout the year – remember to follow our Twitter feed or LinkedIn page for more events! We can even help your team unlock innovation at your company by running an intensive two-day hackathon together. Just drop us a line and let's discuss your goals.