The Eurofighter Typhoon is one of the world's most advanced, powerful defense aircraft. Cyber-Duck were commissioned to revamp their digital presence with a responsive website and integrated content strategy.

What we did
user experience

technology
Awards
Horizon Interactive Awards - Responsive / Mobile Design category for Eurofighter, the defence aircraft (2015)
5
Weeks from kick off to launch!
27%
increase in the proportion of mobile visits
5,000
downloads of their technical guides
Objectives
The Eurofighter is Europe's largest collaborative military programme. Their flagship product is the Eurofighter Typhoon: one of the world's most advanced aircraft, capable of supersonic speeds.
Eurofighter operates in a niche, yet highly competitive industry. As a flagship event for the aerospace industry, the Dubai Airshow was a significant chance to demonstrate excellence. David Cameron (the UK Prime Minister) was even planned to appear as an ambassador for the brand. This inspired the decision to invest in their digital presence with Cyber-Duck.
1
Design and build a responsive website in just five weeks, in time for the event.
2
Clearer information architecture to aid navigation for varied audiences, from government officials to keen hobbyists.
3
Present key data in interesting and engaging ways, to increase awareness of the strength and quality of the aircraft.
4
Develop a flexible content strategy to ensure the website stays up-to-date and relevant.
Strategy
To deliver within the tight timeframe of five weeks, our digital professionals took an agile approach. We held weekly sprints and daily catch-up meetings to ensure both the team in the UK and our client in Munich stayed on track throughout.
Commencing with detailed stakeholder and persona research, the information architecture was redefined to successfully appeal to key audiences, including potential buyers (like government and military officials), journalists, students and enthusiasts.
We rapidly progressed from initial sketches to functional prototypes using Hoisin, our fast, flexible responsive framework. The prototype continued to evolve into the full, final website as the design and content developed. We refined the information architecture and copy, designing a compelling new art direction and infographics to communicate key statistics about the aircraft. Through revealing the people behind the product, we added a valuable 'human face' to the brand.
Outcomes
We delivered Eurofighter Typhoon's new responsive web presence within the tight timeframe. It became the celebrated showpiece for their stand at the Dubai Airshow.
Since then, the website has performed excellently. Users have become far more engaged in comparison to the previous website: 9% of visits result in conversion, and technical reports and magazines have been downloaded over 5,000 times.
Now that Eurofighter has a responsive website, they've seen their mobile traffic (and mobile share of overall traffic) jump significantly post-launch. Mobile traffic has increased by over 100% (comparing July 2014 to November 2013), and proportionally it has risen from 16% to 27% of total web traffic over the same time period.
5
Weeks from kick off to launch!
27%
increase in the proportion of mobile visits
5,000
downloads of their technical guides
Recommended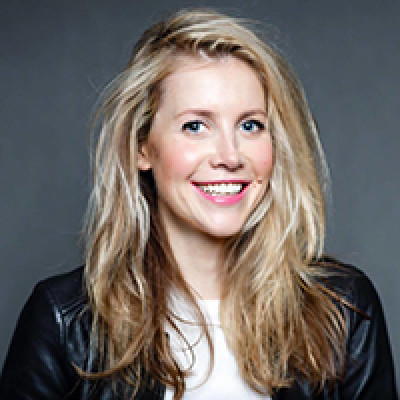 "Cyber-Duck helped Eurofighter to revamp the website, aiming to reach more international clients."

Martina Schmidmeir

Eurofighter Typhoon