"Search Engine Optimisation (SEO) ensures people can find you when they're searching for a product, service or information that's relevant to your business.

Drawing on off- and on-site analysis, we use a variety of techniques to optimise your website. As a Google Analytics Certified Partner, we will help you rank highly for relevant keywords across the search engines available."

- Harry Clark, Marketing Manager
As a Google Analytics Certified Partner, our SEO agency has the expertise you need to ensure users find you online. We will audit all your existing content and sitemap to identify where improvements can be made. We'll show you the best way to structure your website to increase its search engine ranking. We'll also outline new content areas you should introduce to optimise your website further.
But we also understand the importance of micro-moments in SEO. Users make more mobile searches than ever before. They do so because they want to know information immediately. We will conduct extensive research to establish why and when your users try to connect with your service, and then define a micro-moments SEO strategy to optimise your website.
Want to know more about the role of SEO in our Marketing?
SEO Audit
Our SEO marketing services begin with a full SEO audit of all the websites included in scope. This aims to improve the organic rankings.
First, we would analyse the necessary on-site improvements, including elements like content optimisation, meta tags and technical optimisation. Second, we would review off-site factors, including the website's backlink profile and the SEO performance of competitor websites.
Lastly, we would also conduct a User Experience (UX) audit of the website. This would identify engagement improvements that will convert more leads and aid our SEO efforts. It includes a code audit that identifies areas of improvement for the speed and technical architecture.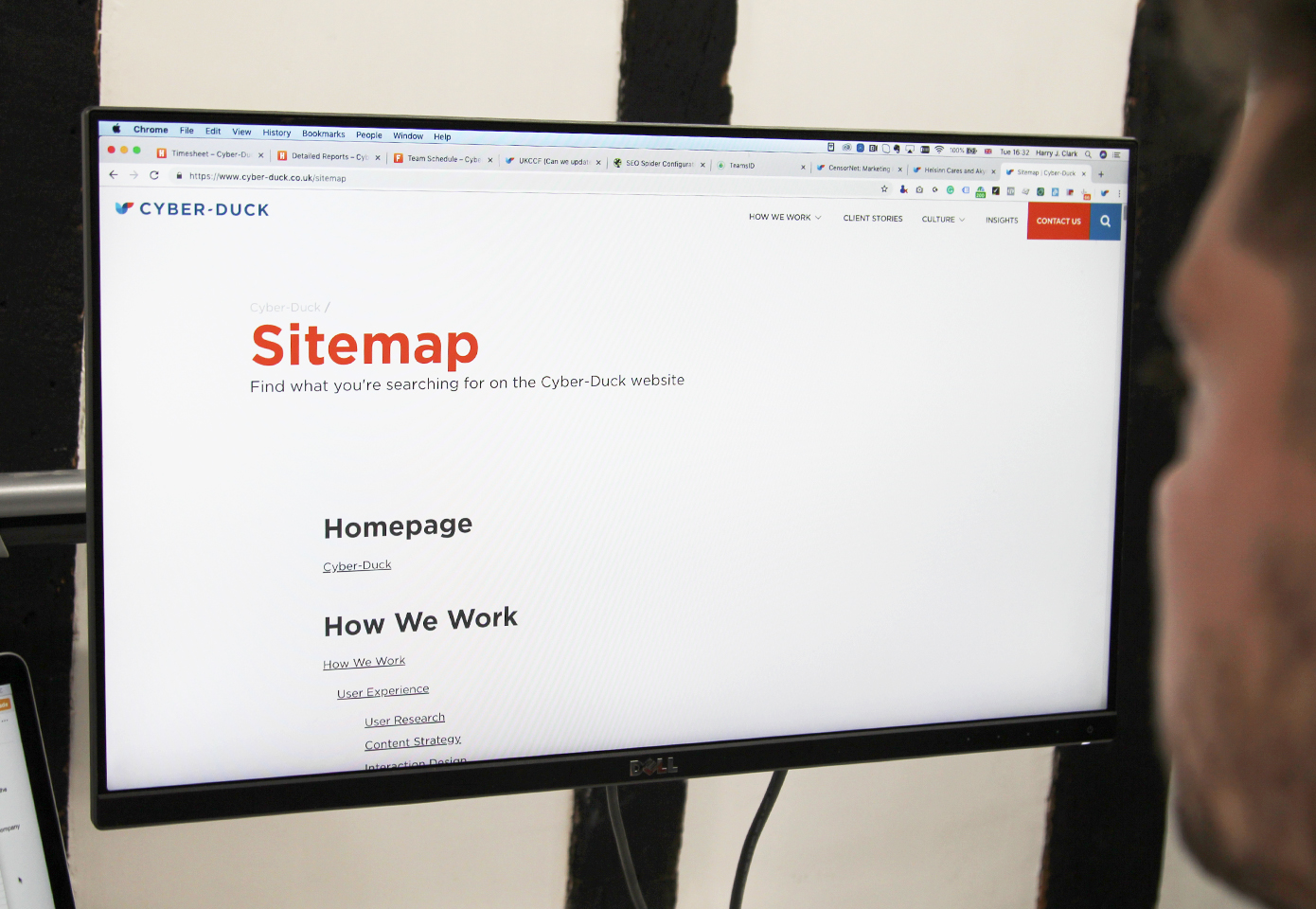 SEO Content Strategy
During the SEO audits, we'll simultaneously build a SEO content strategy for your business. This draws on on insights from stakeholder and user interviews, competitor research and industry-leading tools, including Google Keyword Planner, Moz, SEMrush, ahrefs and Buzzsumo. We identify content themes that align with search trends, user intent and your business objectives and services.
Following the content marketing matrix, we plan content in a variety of formats that can entertain, inspire, educate and convince users to engage with your business. We can either produce this content for you ourselves, or work closely with your in-house team.
Together, we will ensure all copy is optimised for relevant and targeted keyword terms that will help users enter the conversion funnel. Additionally, we can optimise your content to raise your chances of appearing as a featured snippet for long-tail enquiries.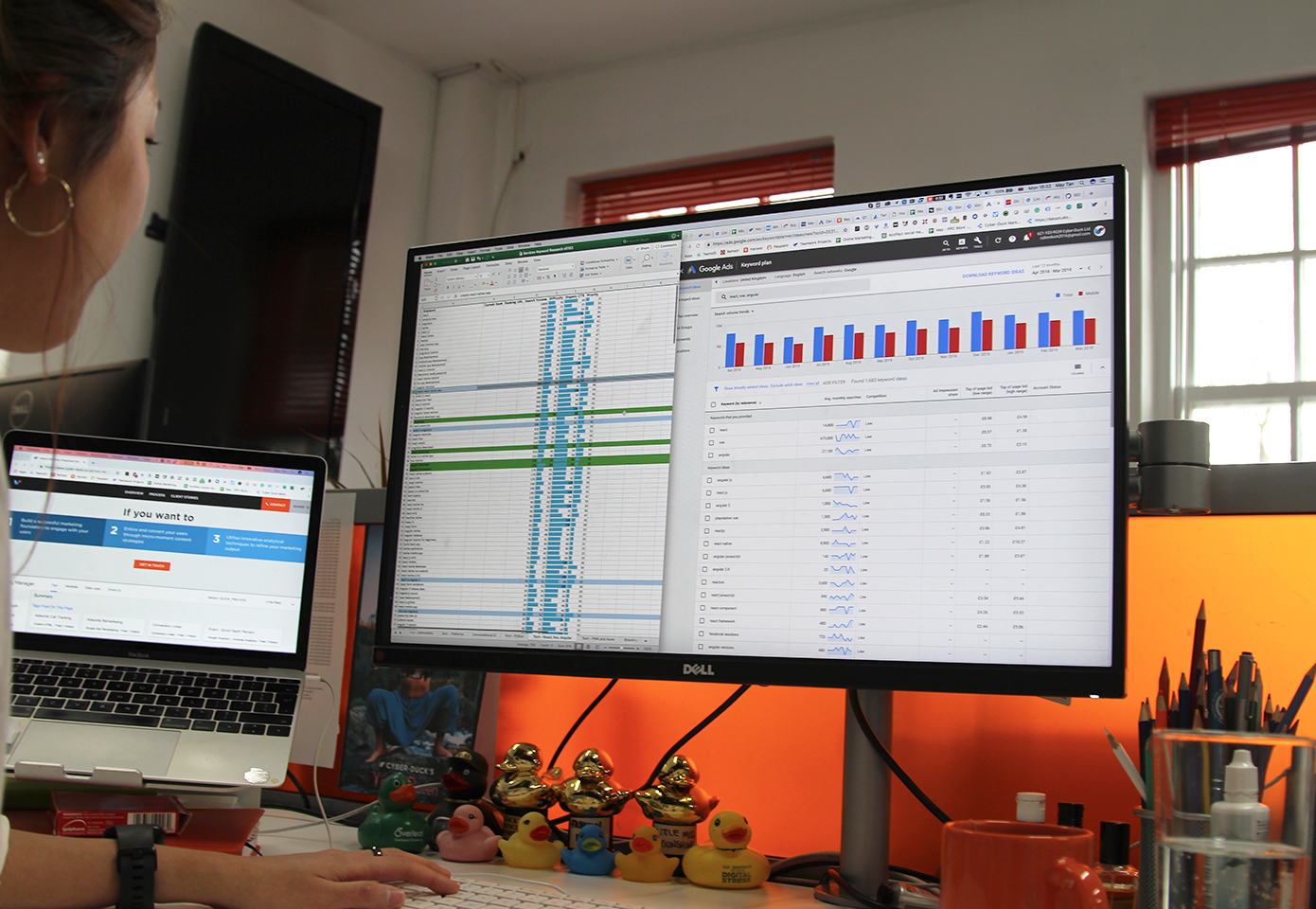 Ongoing SEO Implementation
Typical ongoing SEO tasks include weekly technical reviews of the website's search console account; producing regular content from the brand; and optimising it with a view to securing featured snippets.
What's more, our SEO strategy will aim to improve the domain authority of your website. By promoting your new content to established publications, we can aim to generate links and thereby increase the trustworthiness of your site.
But, we always keep an eye on the future. Cyber-Duck can advise you how to create content in a conversational, concise manner so you're ready for the growth in voice and visual search.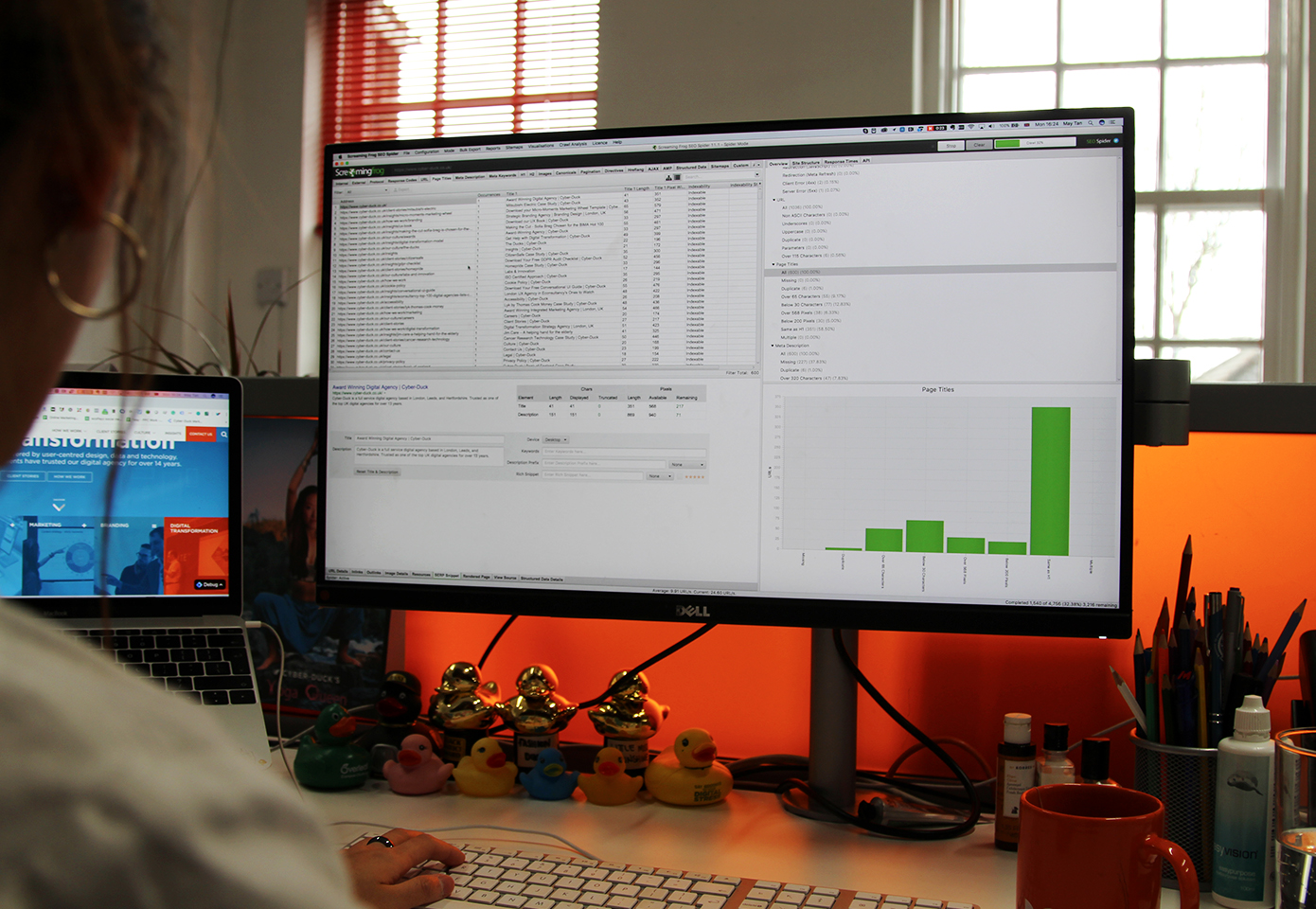 1
Ensure your website is audited and optimised for SEO
2
Follow a content strategy that aligns with search trends, user intent and your business
3
Prepare for the future of voice and visual search