Light up your customer journeys and lift their experience. It's 2020 and most CRMs now offer automation, personalisation and insights from connected data. Unleash the full power of your CRM with Cyber-Duck thanks to our strong CX credentials, business process and technological implementation experience.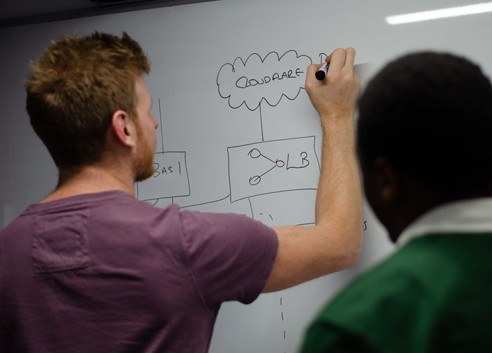 Part of our Technology Implementation services
If you're seeking robust, secure technology solutions long term, we have the experience you need. We combine strategic technical acumen with proven delivery, underpinned by agile methodology, certified process and constant R&D.
Why do you need a website accessibility agency?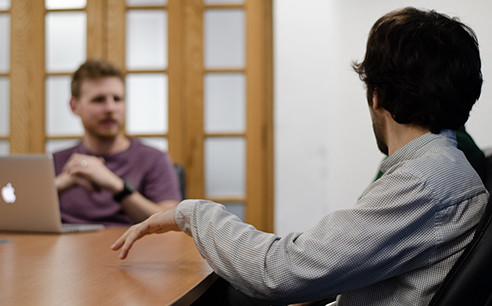 CRM selection
Your CRM is at the heart of your business. Make the right decision with smart, powerful software that enables and tracks their interactions, plus connected data to give you a "single customer view" view of their journeys.
Because we're technology agnostic and have worked with all major platforms, we can help you choose the CRM that best fits your business. From implementation to systems integration and ongoing support, we'll be by your side.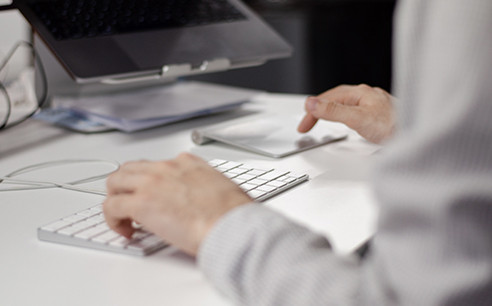 CRM integration
Our skilled CRM developers can integrate your chosen CRM with systems like your website, either natively or via APIs. We can segment and personalise your customer journeys with marketing automation software such as Autopilot or SharpSpring and ensure you remain GDPR-compliant.
Gain deeper customer understanding with data science. We recommend connecting your analytics and extract holistic customer insights, so you can ease their journeys and maximise your returns. Contact us today to discuss how to achieve your goals.
Salesforce
As one of the leading CRM platform, Salesforce has a secure, scalable ecosystem with deep functionality. We can set up your implementation, automation and integrations with your website to implement workflows and data transfer, while ensuring you're compliant. It can help you:
Personalise and streamline your CRM with built-in AI
Boost productivity with powerful automation
Get data-driven, omnichannel behavioural insights
Contact us to find out how we've helped clients like Cabot Financial and Wilmington plc leverage the power of Salesforce.
Microsoft Dynamics 365
Microsoft's Dynamics 365 business suite gives you a live, holistic view of all your processes and data. We can implement its applications and integrate them with your systems so your setup is secure and compliant. It can help you:
Grow your business with predictive, AI-driven insights
Connect and share data across your organisation

in the Azure ecosystem

Track your sales and marketing efforts in one place
Unify your support services on one Microsoft platform
Contact us to discover how we helped Horizon Discovery transform their eCommerce experience with Microsoft Dynamics.
HubSpot
HubSpot's platform is based on a free CRM at its core, with additional hubs for marketing, sales, content and customer support. We can set up its stack with the elements that you need and take care of any integrations. It can help you:
Lead generation and email marketing tools
Automated tracking and reporting
Productivity tools to save you time
Sales pipeline and customer support management
Contact us to hear how the University of London used HubSpot to promote their virtual learning environment.
Pipedrive
Pipedrive is a CRM and sales management solution that helps you manage, track and predict deal revenue and sales performance. Pipedrive says its users close an average of 28% more deals in year one. It can help you:
Track communications with all contacts
Manage leads and deals in real time
Extract metrics and KPI reporting with Google Data Studio
Automate repetitive administrative tasks
We can define, set up and integrate Pipedrive within your MarTech stack – we rate it so highly we even use it ourselves. Contact us to discuss your needs – we're ready to help.
Talk to our team
Technology projects are overseen by our technical experts Gareth Drew and Sylvain Reiter. If you need to upgrade to Drupal 9, Acquia Migrate simplifies the process by up to 50%. Get in touch today to find out more.
Get in touch today