The days of siloed systems are over. API integrations give you advanced functionality, smooth your CX and provide deeper insight into how people use your services. Maximise the benefits by choosing a certified partner with a 100% client satisfaction rate.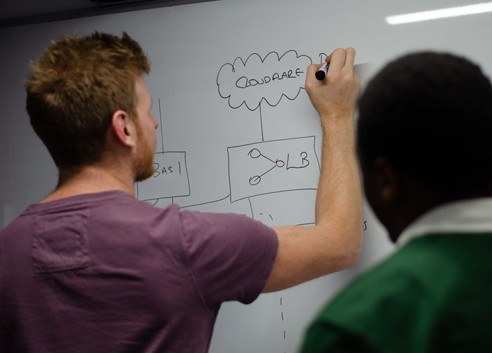 Part of our Technology Implementation services
If you're seeking robust, secure technology solutions long term, we have the experience you need. We combine strategic technical acumen with proven delivery, underpinned by agile methodology, certified process and constant R&D.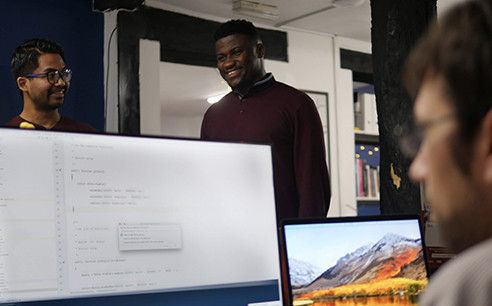 Our experience
At Cyber-Duck, we've been handling system and API integrations for more than 15 years. Our breadth of experience spans across multiple systems, and our 100% client satisfaction rate means you can trust we'll deliver.
We can advise on systems architecture and API integration. Or, if you already know what you want to connect, we can simply work on the technical integration of your systems. Let's get your systems communicating, so you can reap the business benefits with a single source of truth for all your data.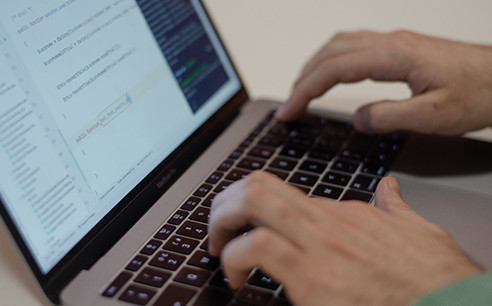 Bespoke API development
If you are not using a tool with open API, we can build bespoke and tailored APIs that integrate with your systems. We will analyse your need and follow the ETL (Extract – Transform – Load) process to process the information with your backoffice.
We can scope your custom integration or simply build to your specifications. We would use open-source frameworks such as Laravel or middleware like Integormat. Our ISO 27001-certified process ensures your solution is robust, secure and GDPR-compliant. That's the Cyber-Duck way.
Integrations
We have successfully integrated APIs across a breadth of platforms and services. Some of the most popular systems we have worked with include:
Google

T

ag

M

anager

&

Google Analytics

Aggregating data for reporting into Google Data Studio dashboard

Salesforce, HubSpot, Microsoft Dynamics CRMs
Algolia

and

Elasticsearch search platforms

Drupal, Wordpress or BigCommerce for headless integration

L

oqate address verification and postcode lookup

Fedex

, DHL & Royal Mail for shipping apps

Twilio SMS, voice and video integration
Clients choose us for our experience and technical strength. If you'd like to chat through your integration project, contact us – we're ready to help.
Talk to our team
Technology projects are overseen by our technical experts Gareth Drew and Sylvain Reiter. If you need to upgrade to Drupal 9, Acquia Migrate simplifies the process by up to 50%. Get in touch today to find out more.
Get in touch today