Your journey begins with the right first steps. Starting before UI and the technology strategy, the UX strategy establishes the resources, methods and approaches to meet your goals. It aligns your teams and partners and identifies the research, data, technology and people you'll need. That's how you know you're set up for success.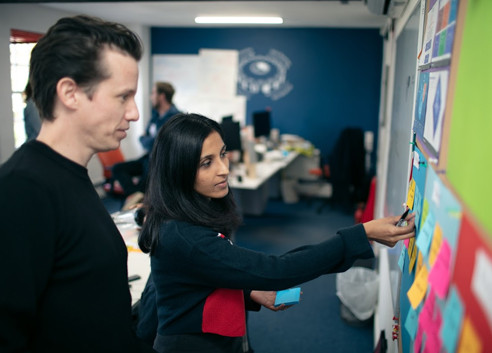 Part of our Research & Strategy services
To build the right strategies, you need the right data. Data science and qualitative research give you the insights you need to make the right decisions for your customers and your business.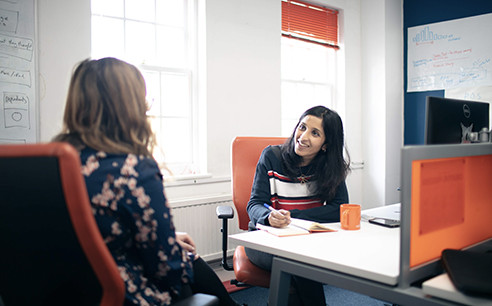 Clarity from the outset
We start by establishing your goals. We'll work with you to clarify the purpose and requirements of your deliverables and ensure we're all aligned.
We'll also clarify your key stakeholders and any internal or third-party partners. We often discuss project management at this stage too. It can help to agree the project's management hierarchy and define any interdependent organisational support that will be needed.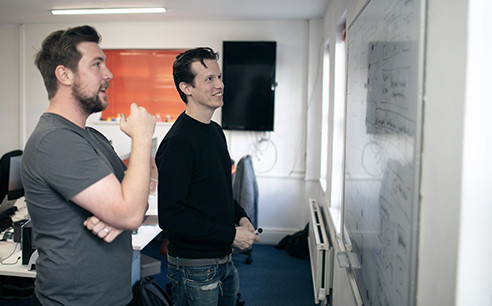 User-centred strategy
Then we'll identify the types of research, data and resources required to understand your users, their needs, aims and expectations.
We'll consider all the touchpoints where you interact with them, across all devices and platforms – this can include IoT devices, and voice and haptic interfaces too. Then we'll explore the process to bring them together into a cohesive, harmonious experience.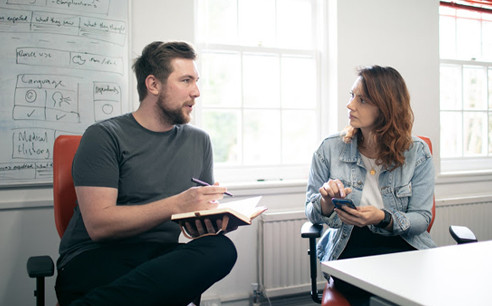 User interface (UI) versus UX
Some organisations often mistake UX for UI. The UX defines what the UI is, why it is there, where it is and how it works. UX is user research driven and strategic.
When mapping the UX strategy, it is important you are guided by experts who understand the nuances of user centred design (UCD) so the right audits, architecture and persona mapping is instigated upfront and early on.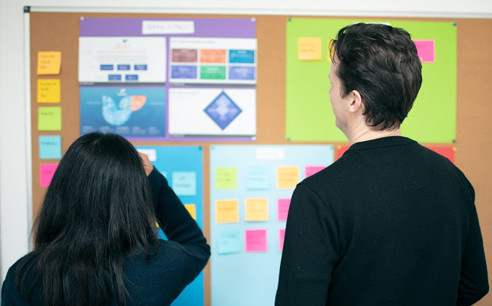 Heuristics
Since the 1970s, experts like Ben Schneiderman have defined standards in human computer interaction (HCI). Thought leaders like Jakob Neilsen, Bruce Tognazzini and Donald Norman continued to invent new heuristic models and methods to assess, score and formulate user interfaces and content design patterns.
At Cyber-Duck we have tools, models and methods to design, rate, assess and score user interfaces and user journeys to help organisations succeed. Using our heuristic evaluation methods, we can assess both existing products and new ones during the design phases.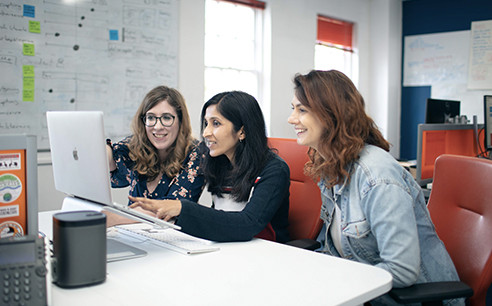 Tailoring our approach
We know from experience that every project is different. That's why, once we understand the intricacies of your project, we adapt to fit your unique circumstances.
We apply design thinking, ISO-certified process, test-driven development and agile methodology strategically. This flexible approach ensures that we can deliver success. Our vast experience and UX tool-kit helps clients at any stage of the project lifecycle.
Talk to our team
Sam Hooper and Matt Gibson head up our research and strategy team. They'd be happy to chat through your challenge over a virtual coffee – just drop us a note and let's find a time.
Let's have coffee ☕