"At Cyber-Duck, we have been a champion of data for over 13 years. We believe in the good that data can achieve in our lives, as evident in our expert user-centred design and research processes.

With the arrival of the GDPR, how we use and keep data is about to change forever. But with the help of our expert GDPR auditors, we will ensure your organisation is fully compliant."

- Harry Clark, Marketing Manager
Since 2005, our staff have been sharing their expert insights and leading the way in our industry. With GDPR now in force, we bring that same hard-working ethic to the fore, showing businesses and organisations how to achieve GDPR compliance.
With our workshops, articles and comprehensive services, we'll restructure your internal data architecture and processes to ensure you succeed in this new age.
Want to know more about GDPR in our wider Marketing approach?
GDPR Auditing
Using our robust GDPR audit process, we will go through your website and organisation to ensure you are GDPR compliant. Being ISO:27001 accredited, we have an internal information security management system (ISMS) that is robust and able to protect even the most sensitive personal data. We can bring those high standards to your organisation, too.
By drawing on the expertise of our cross-channel team, we'll conduct a GDPR gap analysis to review every relevant facet of your website to identify the areas that require improvement. With this GDPR compliance checklist, you'll succeed in a post-GDPR world.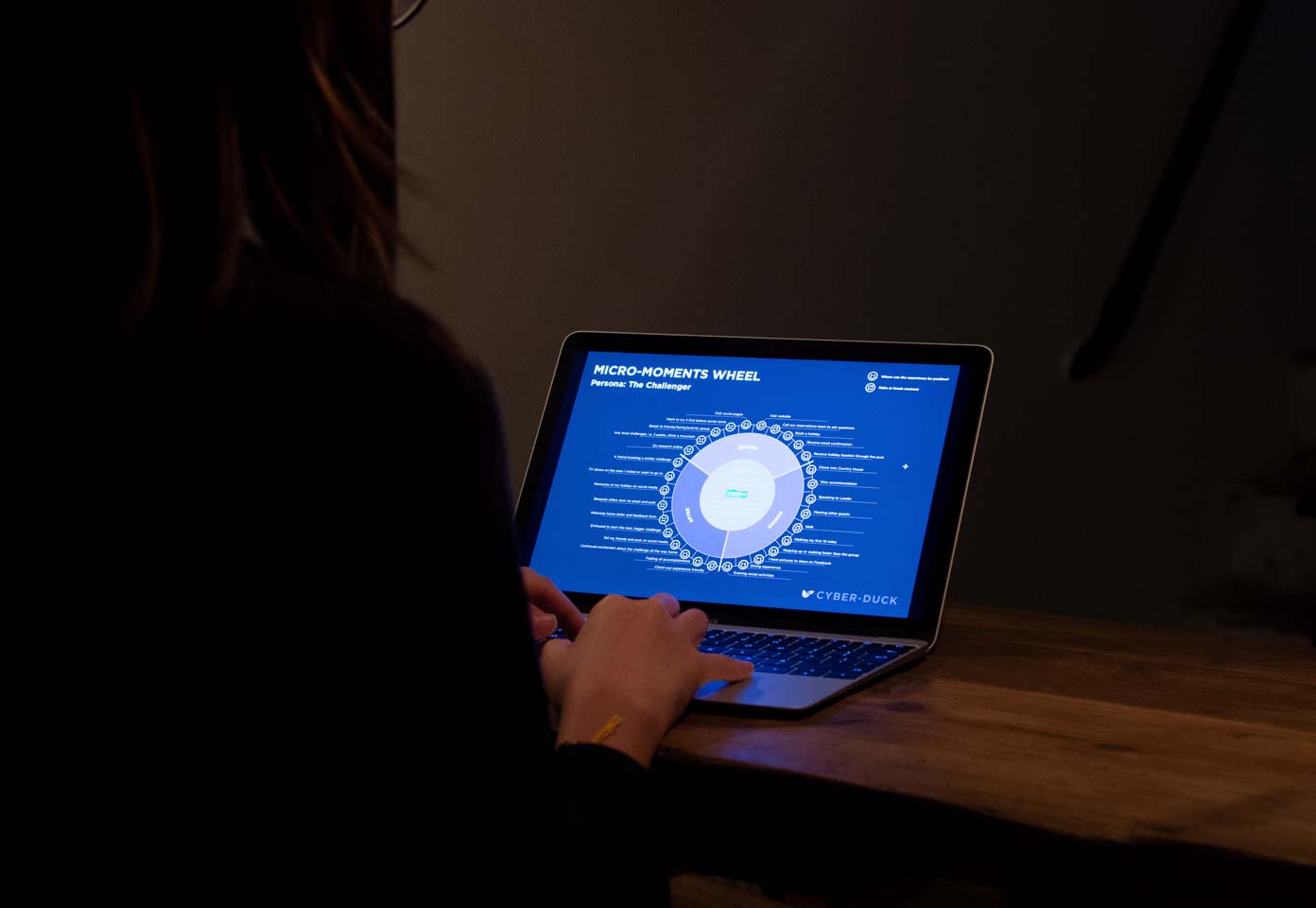 GDPR Training
Many businesses worry about the GDPR, viewing it as a restrictive piece of legislation. At Cyber-Duck, we believe it is in fact a chance to revolutionise businesses through user-centred design.
Once we have conducted our GDPR gap analysis and audit, we can help you implement any necessary changes to achieve GDPR compliance. But further to that, our experts can provide in-depth training to ensure your staff know the GDPR best practices they need to adhere to the legislation.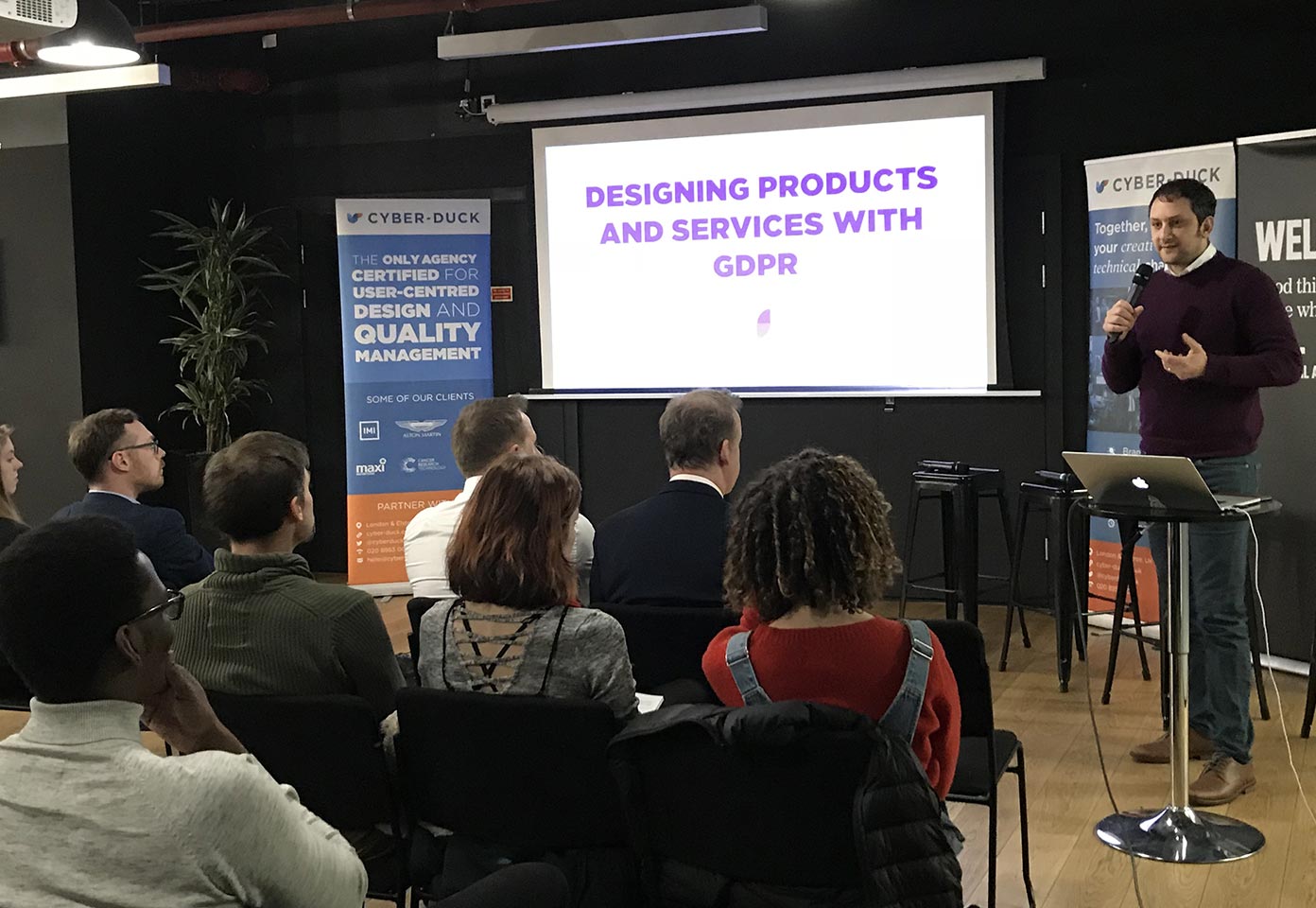 GDPR User Experience
The GDPR is an inherently user-centric piece of legislation, but GDPR implementation could convolute the user experiences you have created already. Our team will work with you to create GDPR compliant designs, platforms and systems that drive continued user engagement with your business.
We'll show you how to create user experiences that encourage conversions while adhering to the limitations of GDPR. Similarly, we live and breathe digital transformation - we can bring robust automation services to your organisation that are secure, compliant and effective.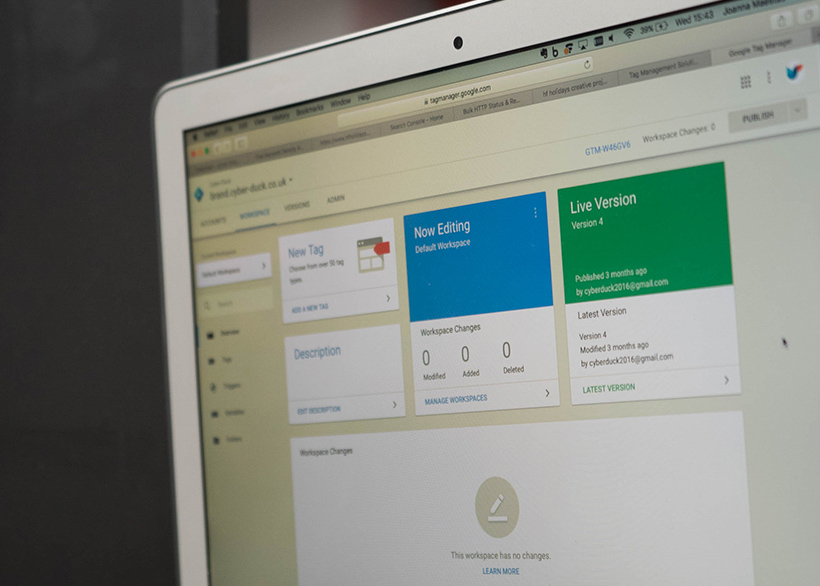 1
Achieve GDPR compliance by reviewing your data infrastructure
2
Audit your entire organisation for less than the cost of an iPhone
3
Improve your user experience by creating user-friendly data practices