"PPC runs hand-in-hand with SEO to ensure your brand, product and services are immediately visible to customers with relevant searches. It's effective, gets quick results and drives growth.

Whether it's search, remarketing, display or paid social, we'll drive relevant traffic and conversions for your business."

- Harry Clark, Marketing Manager
PPC Advertising Agency London
Generate more conversions and leads for your business by targeting the audiences that matter. Our pay-per-click strategies find you customers fast, using data to target users based on age, location, demographics, and on most common search terms.
But we won't just increase your ROI and generate more leads from your website. PPC helps to increase brand awareness for your organisation by putting ads across the internet. We'll help new customers find your services across platforms like Google, Bing, Facebook and LinkedIn. Contact us today to find out more.
Want to find out more about PPC in our wider approach?
PPC Strategy and Audit
Our PPC specialists start by conducting an audit of all paid activities so we can identify quick wins and long-term areas of improvement. This includes analysis of the technical setup, optimisation, conversion tracking and any campaign creative such as landing pages, display or text adverts.
Once complete, we implement our proposed changes, review and set up each campaign in the format that has proven successful for our other clients. This could include tweaks to the landing pages with an eye for conversion optimisation and A/B tests.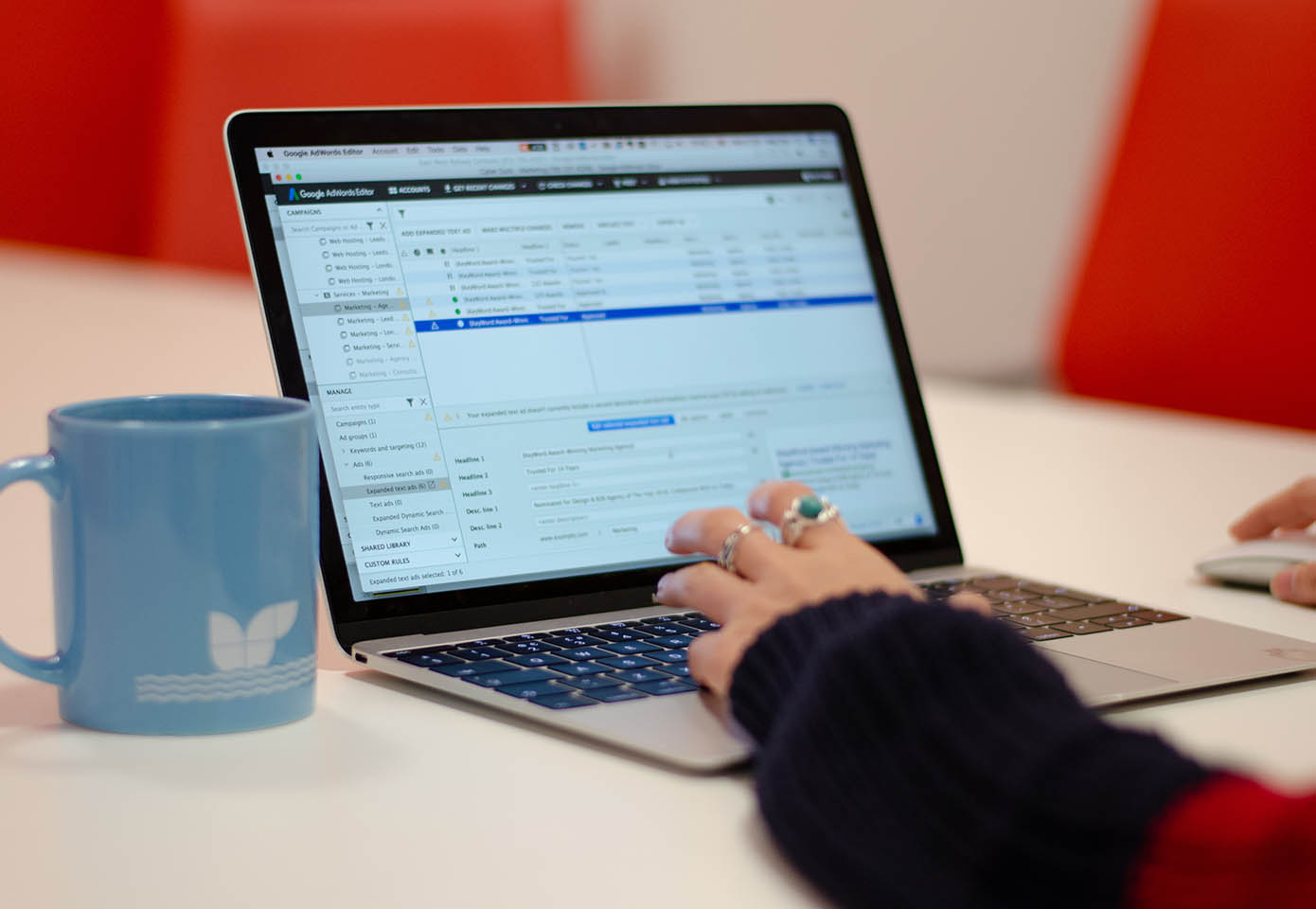 PPC Campaign Setup
Google Ads (previously Adwords) lets you engage a wide audience, putting your business in prominent positions in search engine results. Through real-time bidding, your paid ads will compete for the best positions to encourage the greatest engagement and drive your conversion rate higher.
Running a successful PPC marketing campaign takes careful competitor analysis, creative ads, and a high Google Quality Score. As a Certified Google Partner, we know how to improve the relevancy of your keywords, PPC ads and landing pages. We will improve your ad rankings to get them in front of more users. And with a higher Quality Score, you'll also enjoy lower marketing costs.
We incorporate automation as much as possible in our paid accounts. This means that the campaigns can run in a cost-effective way, while reducing the number of manual hours required to optimise campaigns.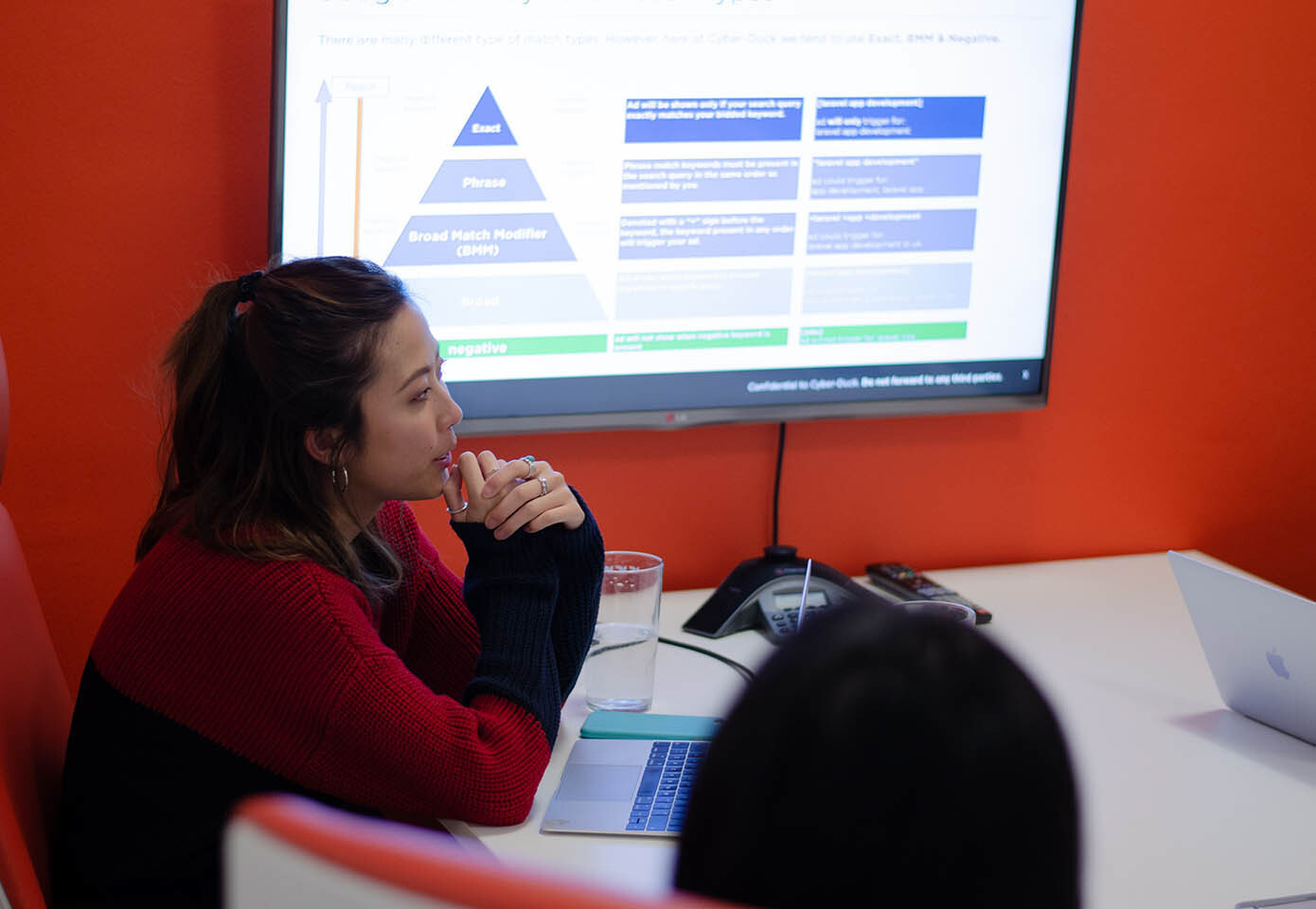 PPC Campaign Management Services
Moving forward, we would run weekly, monthly and quarterly reviews of all paid activity. Weekly activities would include tasks such as budget reviews, bid optimisation, negative keyword updates and keyword expansion.
Monthly tasks would include reviews of adverts, landing pages, split testing and campaign settings. Quarterly tasks would include reviews of our geotargeting and time-of-day targeting. Adhoc work would include keyword research, advert creation and setup of new ad groups for specific campaigns, as they launch.
Once live, automated reporting (via Google Data Studio) means we can make changes on the fly to improve your conversion rate further. We can also scale your PPC campaign to meet increased demand.
We're also a Waze Certified Partner, meaning that we can target drivers near your business's location for greater engagement and conversions.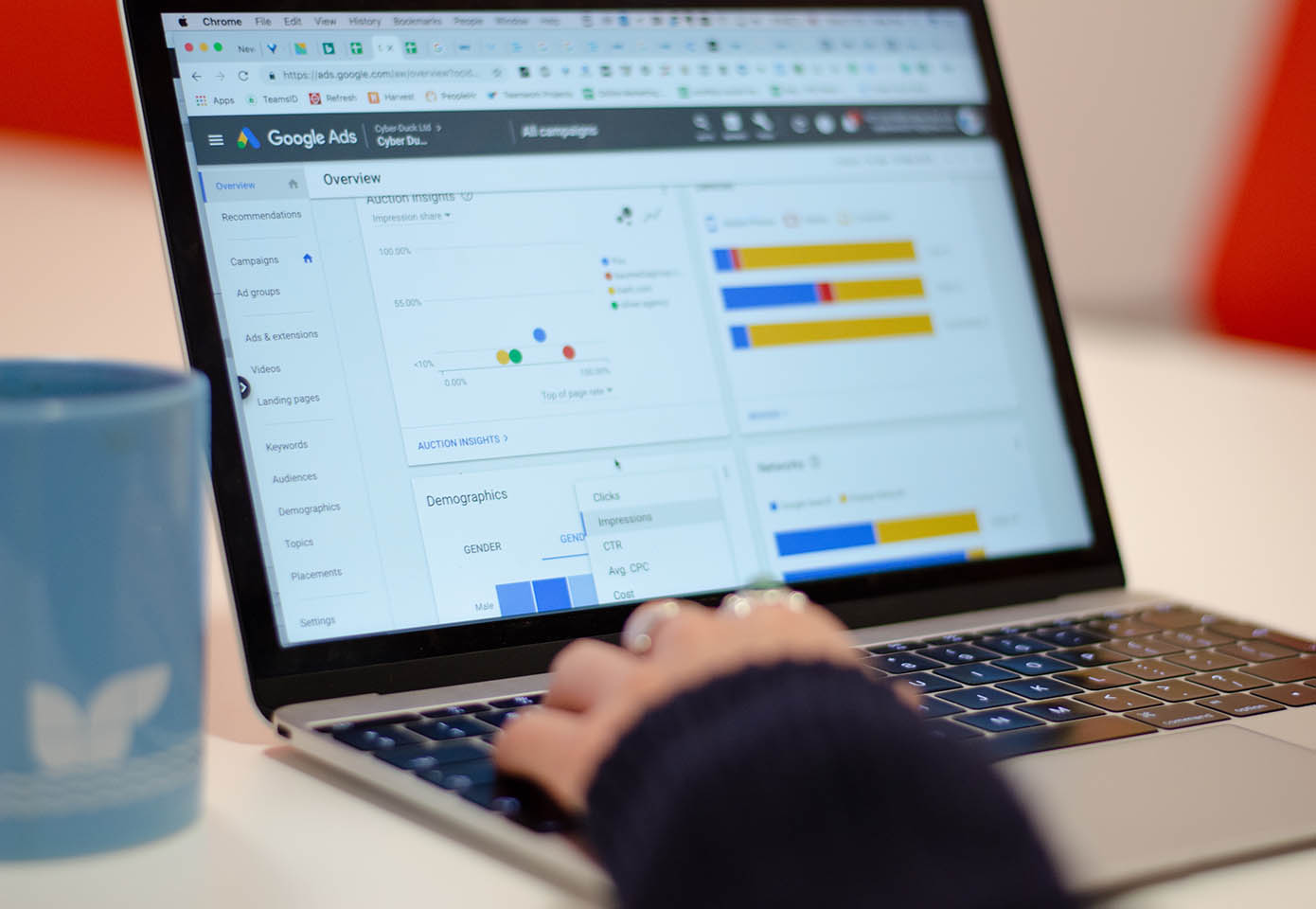 1
Reach wider audiences quickly with optimised and compelling ads
2
Increase your Quality Score to improve the impact and cost-effectiveness of your PPC campaign
3
Target the users who are most likely to need or want your services