Our team and their projects have been recognised again through the Wirehive 100, UK Agency and Prolific London awards.
Wirehive 100 Awards
We're big supporters of the Wirehive 100 Awards' ethos at Cyber-Duck. They recognise the outstanding work produced in agencies based outside the crowded London hub. Since 2013, we've won seven awards from them – from Digital Leader and Creative to Agency Team of the Year – and ten nominations.
This year, we have two more to add to the mountain! Hot on the heels of our original win with the Bank of England, our team is once more up for the Agency Team of the Year. This time, it recognises the hard work of the Ducks behind inspiring, user-centred website launched with Mitsubishi Electric.
This includes the wonderful Indira, Danny and Tom from Client Services; Craig and Sam from the creatives; and Gareth, Ramon, Andy, Obi and Joanna from Technology. Read the case study to find out more. Our client said:
"Their technical abilities were better than anyone else's and they adapted well to changing requirements; They were always flexible and came up with creative solutions to keep us moving forward…"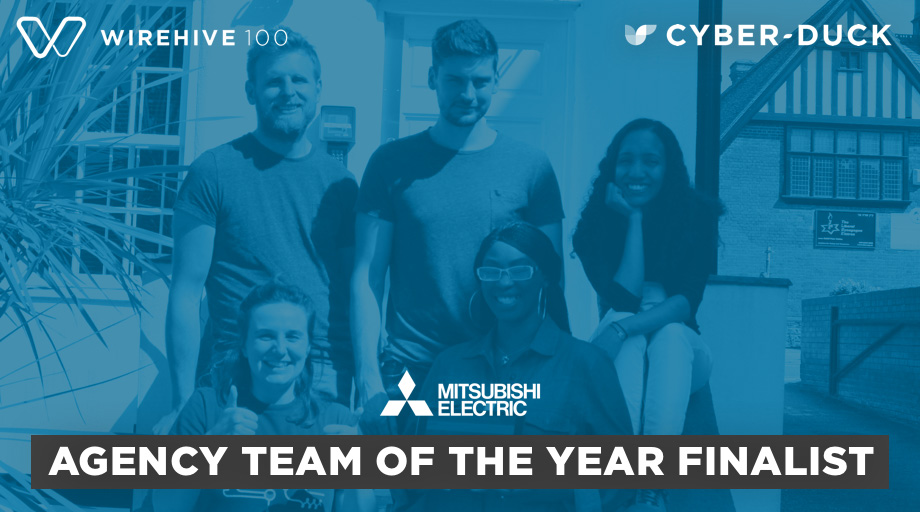 Our second nomination is for the Best Use of Emerging Technology. It's our second year in a row for this category. BlockAid, our blockchain charity donation platform, narrowly missed out on a win last year.
We're back in action with another proof of concept hack secured via blockchain. This time, we turned to the challenge of electronic healthcare records. Our starting hypothesis for the project was to "develop a way for health practitioners to manage and synchronise EHR, while giving people visibility, ownership and control of their health data, including access delegation".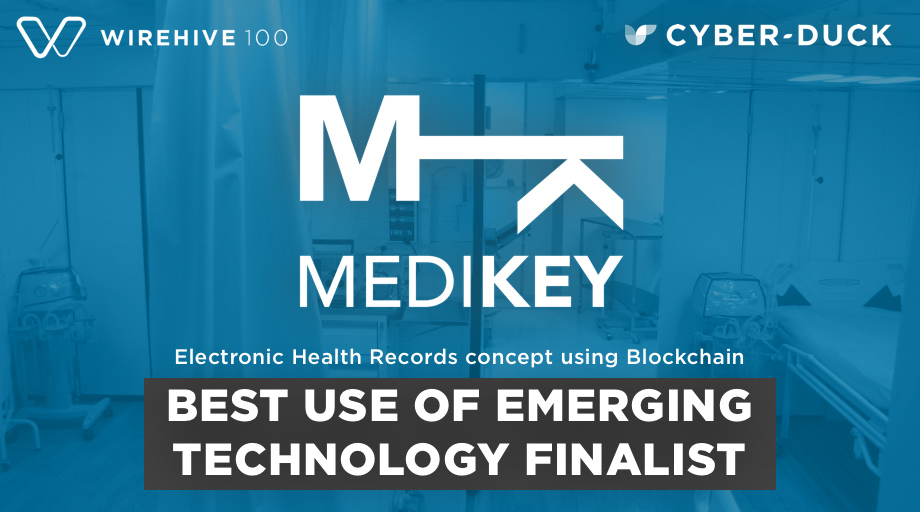 Originally called 'A State of You', we've since conducted research and transformed the concept into 'MediKey'. Read the blog to understand how this proof of concept was developed; watch the video below.
Our vision is to work with government partners and make electronic health records (EHR) a reality. We are actively approaching contacts within the NHS and local government to push forward this concept.
UK Agency Awards
We're also delighted with the recognition we've won from the UK Agency Awards since 2015. This award scheme aims to recognise excellence in how agencies are run behind the scenes. Out of our two wins and seven nominations, the moment where our UX Companion became the Best Mobile Campaign was definitely my favourite moment.
This year, we have two more nods! Firstly, we're up for the Digital Agency of the Year. This recognises our incredible growth over the last year. Together, we're working on exciting projects for the Financial Ombudsman, Sport England and the Commonwealth. We have a new Finance and Operations Director, Lina Tiareh and thirteen new Ducks have joined the team.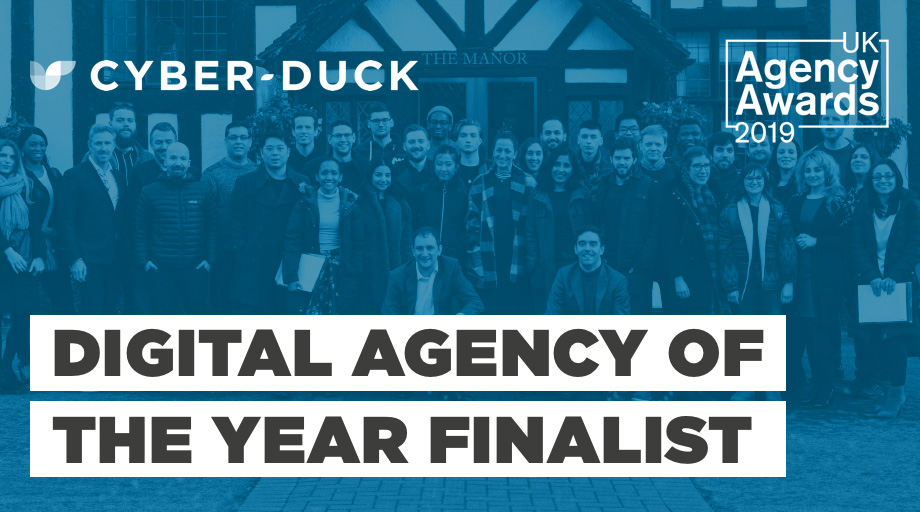 Secondly, we were nominated for our Campaign Effectiveness with Thomas Cook Money. In less than three months, Cyber-Duck planned and developed the user experience strategy, marketing assets and website for Lyk, a prepaid Mastercard travel card. Read the case study to find out more. Our client said:
"Right from the pitch, Cyber-Duck demonstrated great customer knowledge, innovative solutions to problems and won the trust of the Thomas Cook Money team. I have worked with many agencies in my career and everything that Cyber-Duck said they could deliver, was delivered."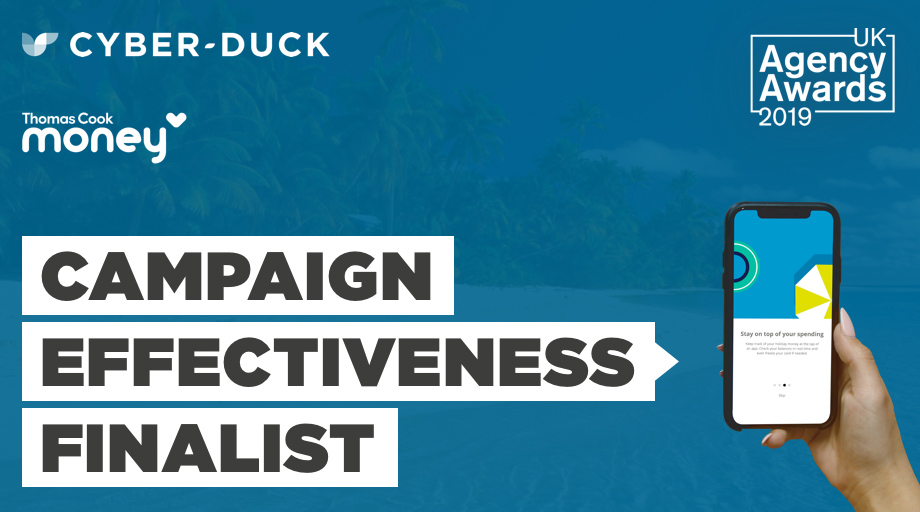 Prolific London Awards
These nominations build upon our recognition from the very first Prolific London Awards. These celebrate the amazing talent in the digital industry across London and the South. They chose us as a finalist for the Large Digital Agency and Independent Agency of the Year. Again, this reflects the growth and scale of client relationships described above.
At Cyber-Duck, our team can work as an extension of yours. We love bringing our user experience, marketing and technology expertise to drive a digital transformation for your brand – whether it be a website, app, campaign or more. Please get in touch if you'd like digital support.