If we've learnt anything from the past few weeks, it's that online services such as banking, dispensing pharmacies and food delivery have a vital role to play in 21st-century society.
It was already apparent in the UK's steady shift towards online banking, the exponential growth of the fintech sector and in flourishing sectors like online betting. And now more than ever, that shift is likely to accelerate.
But it brings challenges.
Your digital experiences have to be easy to use - or your customers will quickly leave you for a competitor.
And they have to be secure and compliant - or you'll lose the trust of your customers
The balancing act between ease and compliance is tricky - and there's a lot at stake if you get either of them wrong. And the most critical journey of all is a customer's first onboarding journey.
So what tools can you use to ensure your onboarding is seamless and secure?
Digital compliance, KYC and the regulatory landscape
Let's tackle secure first.
This isn't just about protecting your customers. It's also about ensuring your digital services are compliant with a rapidly changing regulatory environment.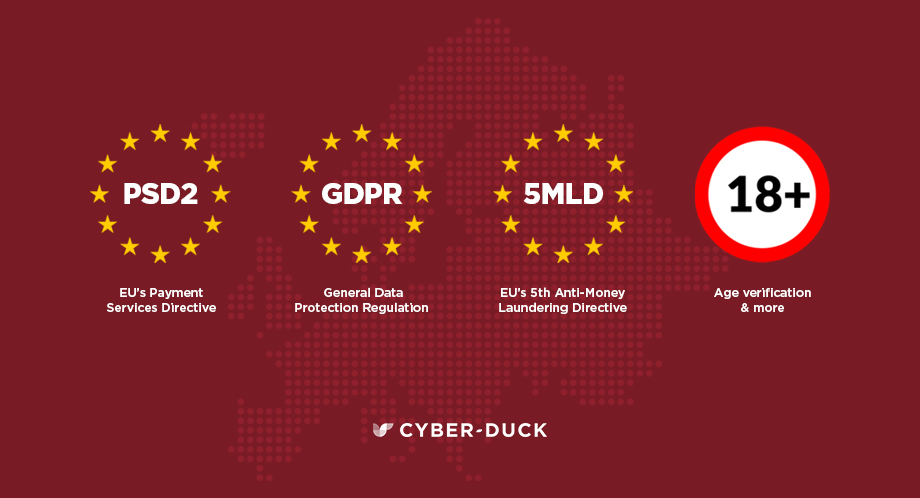 More regulation means more time spent on compliance.
As digital services have blossomed in popularity, governments are legislating to ensure consumers' data is safe.
5MLD
The EU's 5th Anti-Money Laundering Directive wants to crack down on the finance of terrorism and increase transparency of financial transactions. It means companies will need to perform more rigorous Customer Due Diligence (CDD) and Know Your Customer (KYC) checks.
PSD2
The update to the EU's Payment Services Directive isn't just about open banking. As well as driving innovation through open APIs, it wants to better protect consumers and businesses. PSD2 pushes hard for Strong Customer Authentication (SCA), most commonly through two-factor authentication, to combat fraud and protect users.
GDPR
General Data Protection Regulation obliges companies to be transparent about what data they collect and to give users control over their data. Data protection is key when you're trying to verify a customer.
Age verification and more
Compliance in sectors like gambling goes beyond standard authentication and CDD checks. For example, the UK Gambling Commission's requirement for age verification at the point of registration adds friction to a journey at a critical point, but helps the industry prevent money laundering and safeguard its customers.
We all know compliance is a vast and technically complex area. And what's compliant today may not be compliant tomorrow.
There's more detail on all of these in our white paper, The Future of Identity Verification UX – it's free to download.
Identity verification and the customer journey
And if your journeys aren't easy, the risk is real: you will lose customers. One study showed that 38% of millennials abandon mobile banking activities simply because the process is poorly designed. This leads to drop-offs: 31% of customers tell family and friends about negative experiences – or even end their relationship with a financial institution.
So what do you do?
Establish the need
Place UX design at the heart of your KYC strategy. It's a tried-and-tested way to understand your customers' needs, so you can create experiences that they'll love.
A strong user-centred design process will use techniques to uncover what your customers really want from you.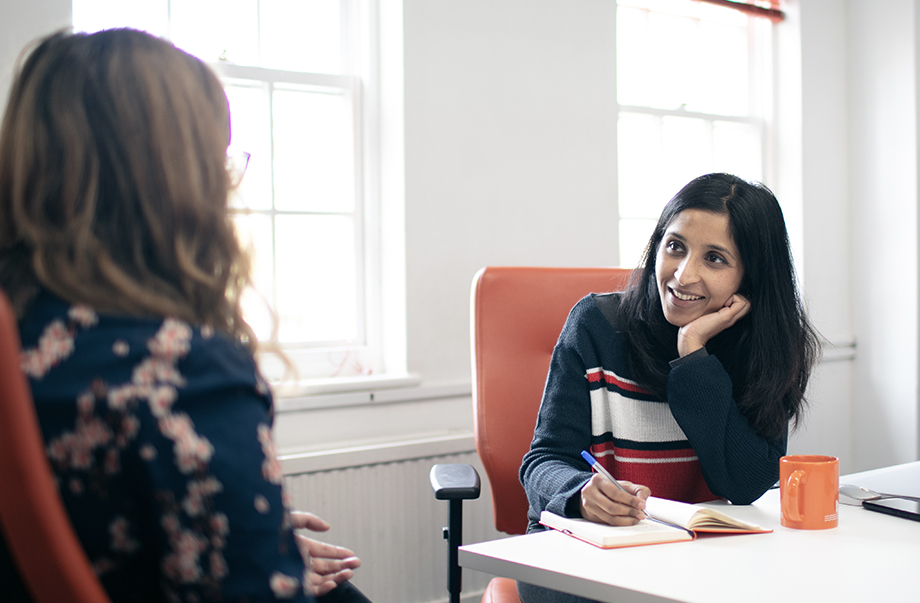 Through user research, you'll understand what really matters to them.
Through user interviews and usability testing, you'll come to understand what really matters to them, what they need most to achieve and what, to them, constitutes success.
Alongside this, we tend to work closely with clients' compliance teams, to ensure we're all across regulatory obligations from the outset. (We call this compliance by design – considering compliance from the very start of a project.)
Map your journeys to customer need and regulatory compliance
This user and regulatory research will inform your information architecture and content strategies across all channels and platforms.
Using UX thinking, you can then map your customer journeys with a service design blueprint.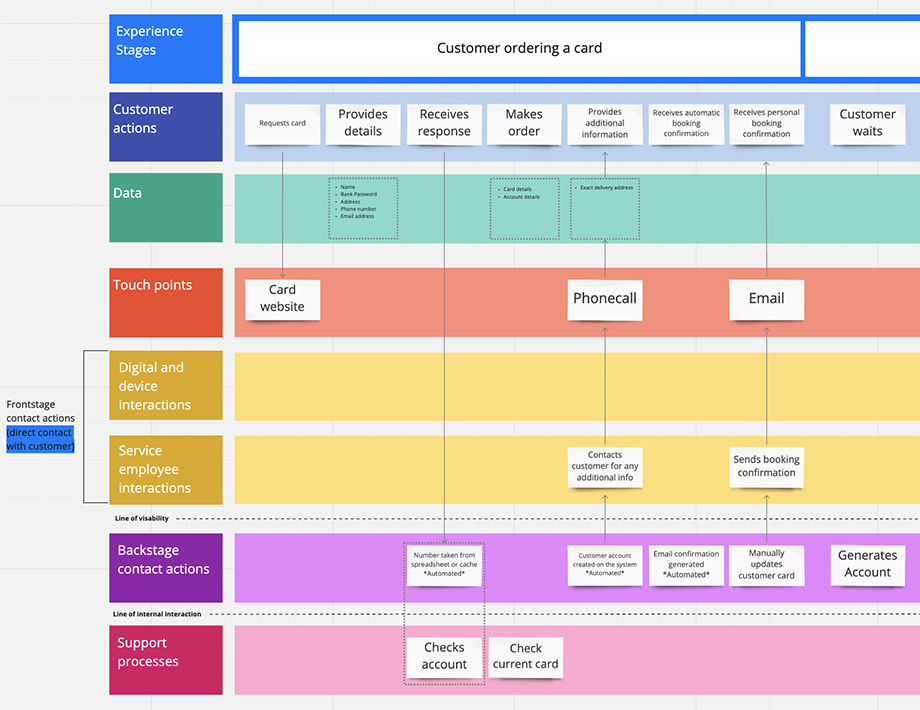 Service design blueprints help show where to build compliance checks into the customer journey.
This tool ensures that the right content and services are delivered at the right time to your user. You can build in layers for data gathering, data processing, identity verification and compliance checks to ensure that services are delivered in a compliant way.
Test throughout the process
You need to be 100% sure that your onboarding journeys and verification are as bulletproof as they can be – not just for security and compliance, but from your customer's perspective and ease of use. Usability testing at each stage of development is crucial. It ensures that what your customers think they want is also what they need – and it makes certain that your verification processes are compliant and easy to use.
The Cyber-Duck way
At Cyber-Duck, our ISO-accredited user-centred design process and test-driven development ensure that customer need is considered through every step of the journey. Usability testing ensures that digital products and journeys are seamless and friction is minimised. It catches different user needs, such as accessibility or international differences in identity documents. And it ensures your services work, whatever device your users choose to use.
There's more in our free white paper, produced in collaboration with GBG. You'll learn:
How to build a user-friendly onboarding and registration process
What technologies can smooth your customer verification
And there's a free onboarding verification checklist
Download it for free today. And if you'd like to chat about your organisation's needs, or request a free UX audit, do get in touch - we're here to help.