Start to build understanding of your users' behaviours and interactions, with a heuristic evaluation based on proven usability principles. A UX audit quickly highlights improvements that you can implement right away.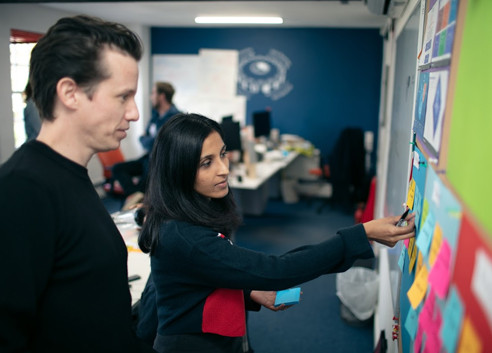 Part of our Research & Strategy services
To build the right strategies, you need the right data. Data science and qualitative research give you the insights you need to make the right decisions for your customers and your business.
What is a heuristic evaluation?
A heuristic evaluation is a good first step to assess the UX of your site. It's a method to review your user experience, devised by the godfathers of UX, Ben Schneiderman, Jakob Nielsen, Bruce Tognazzini and Donald Norman, and later refined by the NN Group.
In an evaluation, a UX professional reviews your site or service against a set of criteria to find areas where your usability works well and where it can be improved. It's a fast and cost-effective way to identify quick fixes and assess the general usability of your site.
At Cyber-Duck, we use models, methods and tools to assess the UX performance of digital products. This can be done at any stage of the production lifecycle.
When to conduct a UX audit
A heuristic evaluation is often conducted as part of a wider UX audit. It's complemented by other qualitative research, such as user interviews.
A UX audit is best paired with usability testing, which can uncover more about users' behaviour and interactions with a site or service.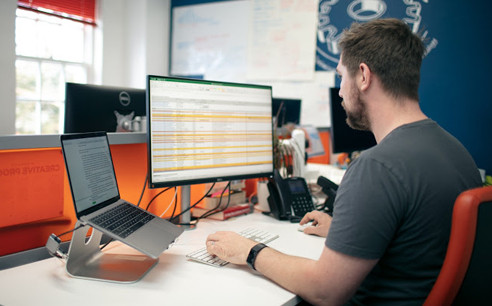 Practical insights
We apply proven process to all our UX audits and heuristic evaluations. They're conducted by our highly experienced team of UX experts. A heuristic evaluation usually takes around a week, depending on the size and complexity of your site.
At the end of the evaluation, you'll get an accessible report, written in plain English, with practical suggestions to improve your product or service.
Talk to our team
Sam Hooper and Matt Gibson head up our research and strategy team. They'd be happy to chat through your challenge over a virtual coffee – just drop us a note and let's find a time.
Let's have coffee ☕