"Creating a product is only half the story. Once it's in production, you need a reliable platform to ensure it stays online too. That's why we use Amazon Web Services (AWS).

AWS is easy to use but extremely powerful. It provides us with the scalability we need to deliver the best results for our clients."

- Gareth Drew, Technical Director
As an AWS agency based in London and Leeds, we offer a range of AWS and hosting services to power our clients' digital products. The superior hosting capabilities of AWS, combined with its relatively simple architecture and unmatched scalability, make it an obvious choice for hosting.
We take security seriously, and through our commitment to security we have earned ISO 27001 accreditation. AWS helps us maintain those high standards because it is one of the most secure hosting solutions on the market, with global servers, 99.9% guaranteed up-time, and unmatched disaster recovery.
Want to know more about AWS in our wider Technology approach?
AWS Implementation
We have extensive experience working with AWS to deliver a hosting solution our clients can trust. We'll work closely with you to understand your pain points and hosting requirements, and recommend a suitable AWS implementation strategy to help.
From setting up the web servers, DNS, security and backups, we'll utilise AWS services to ensure you enjoy better benefits than if you were to set up your own server from scratch.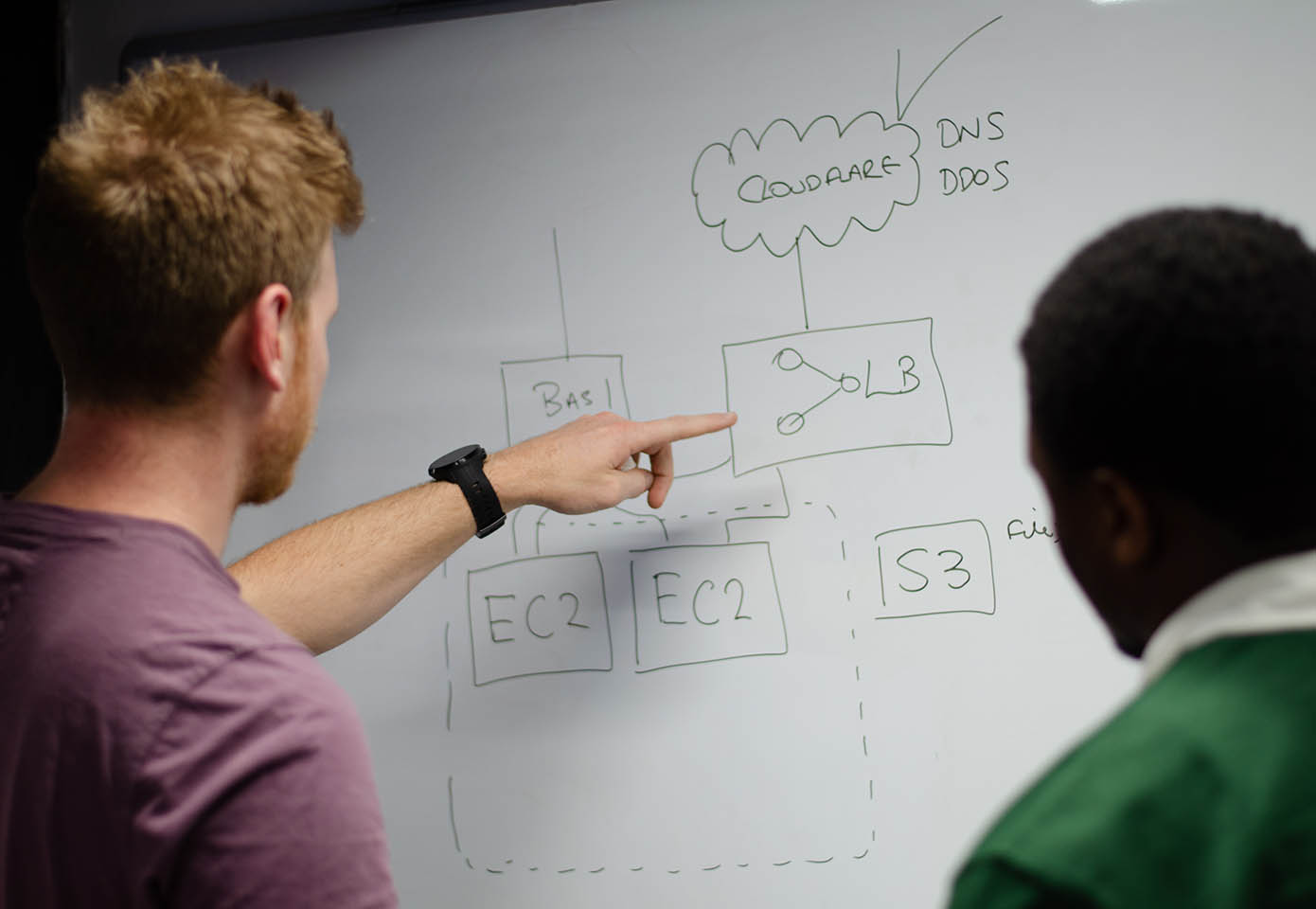 DevOps Engineering on AWS
By combining development and operations, we remove traditional barriers between traditionally siloed teams to maximise productivity. Our AWS DevOps engineers are able to work at high velocity because there is little friction between production and daily maintenance.
DevOps brings many benefits to a project, including development speed and rapid delivery, enhanced reliability and scalability, and unparalleled security. Get in touch with our team today to find out more.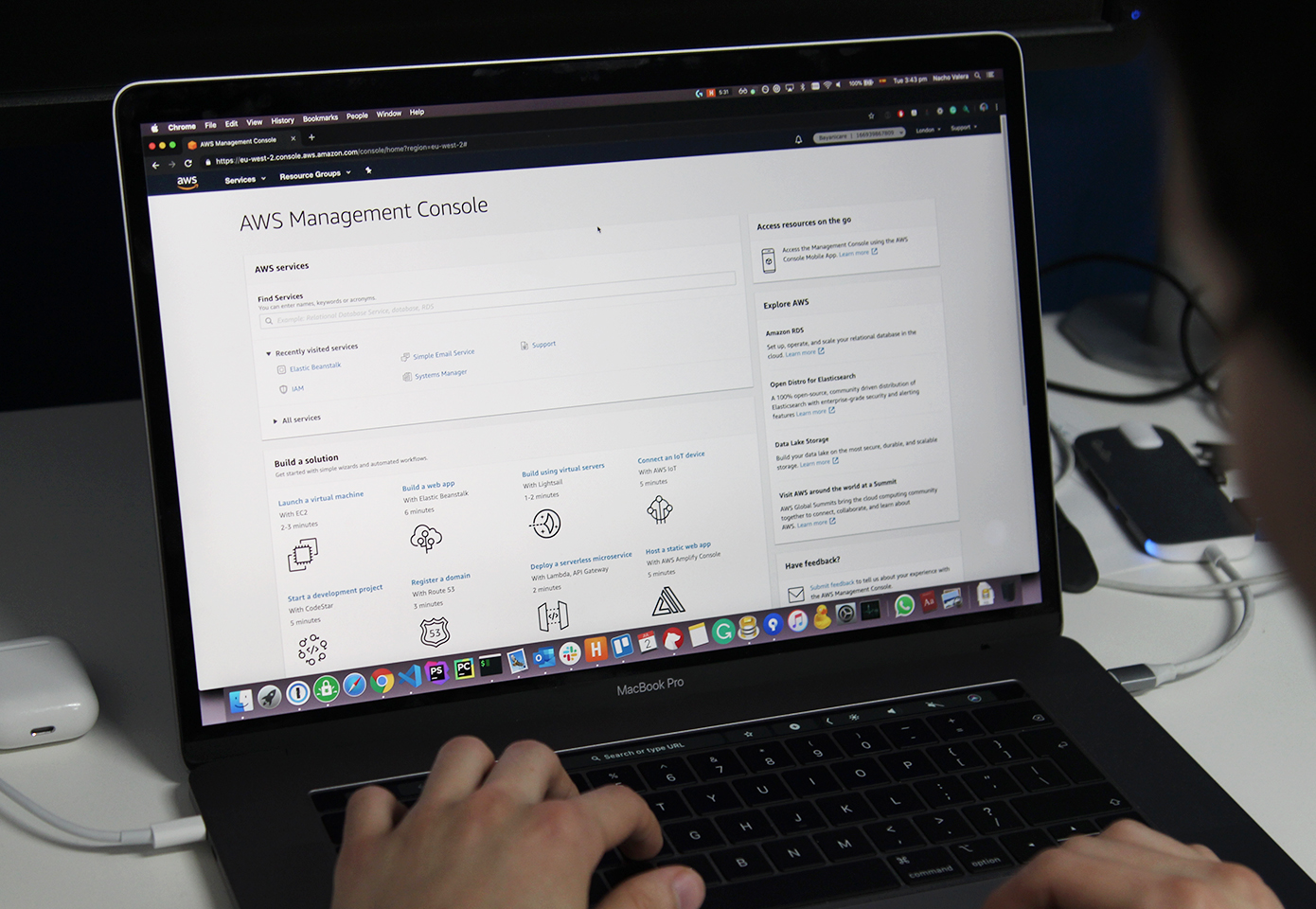 AWS Maintenance and Support
Once your website or app is live and hosted on AWS, we can commit to an ongoing partnership with you to ensure its continued success. Our dedicated team of AWS engineers will work with you to maintain and support your product.
When you need to scale your website or app to meet demand, we'll be there to make sure all goes to plan. In addition, AWS manages complexity for you. For instance, it includes a range of security features, allowing you to code security into basic infrastructure so you can remain compliant even at scale.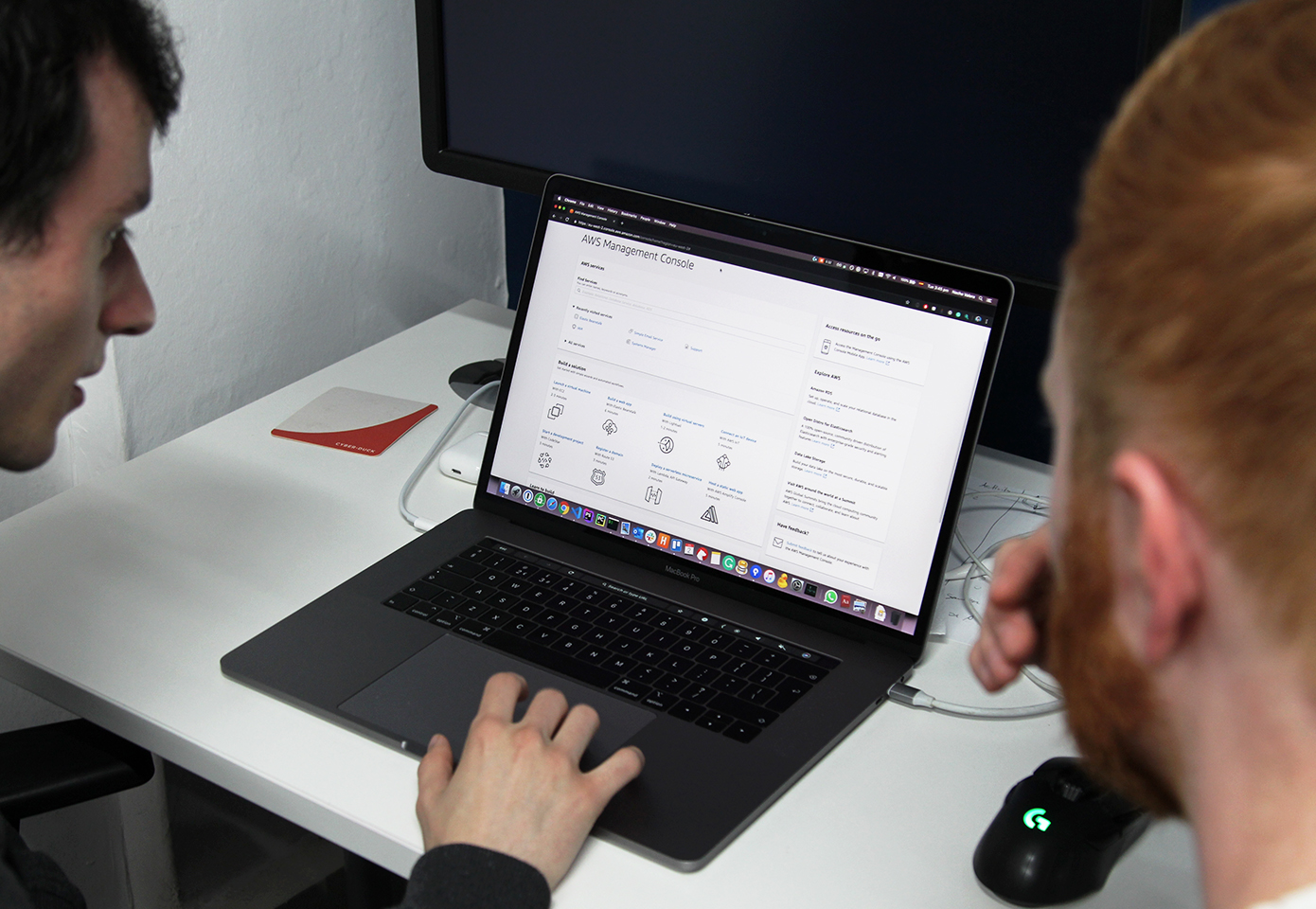 Technology Client Stories