"We foster creativity at Cyber-Duck, channelling it so that we can take your brand and make it work harder both on- and off-screen.

But it isn't just about creating something flashy. We test our visual designs with real users to confirm that our designs are performing at their best."

- Matt Gibson, Chief Production Officer
Since 2005, we have attracted inspiring and creative people to help deliver refreshing digital products for our clients, including the Bank of England, Zen Internet and many more.
Our ISO-accredited design approach is rooted in research. We conduct stakeholder interviews with you to align thinking and to gain a thorough understanding of what objectives your new creative design must fulfil.
Want to know more about Creative Design in our wider UX approach?
Informed creative exploration
Any designer can produce a selection of great looking visuals, but that's no way to tell if the designs will work when users encounter them. At Cyber-Duck, we do things a little differently.
All our design decisions have a clear logic and rationale behind them. We use our research to distil core values for your brand which we can translate into a set of principles to drive creative design. On launch, you can rest assured that this approach will leave your users with the impression you want them to have.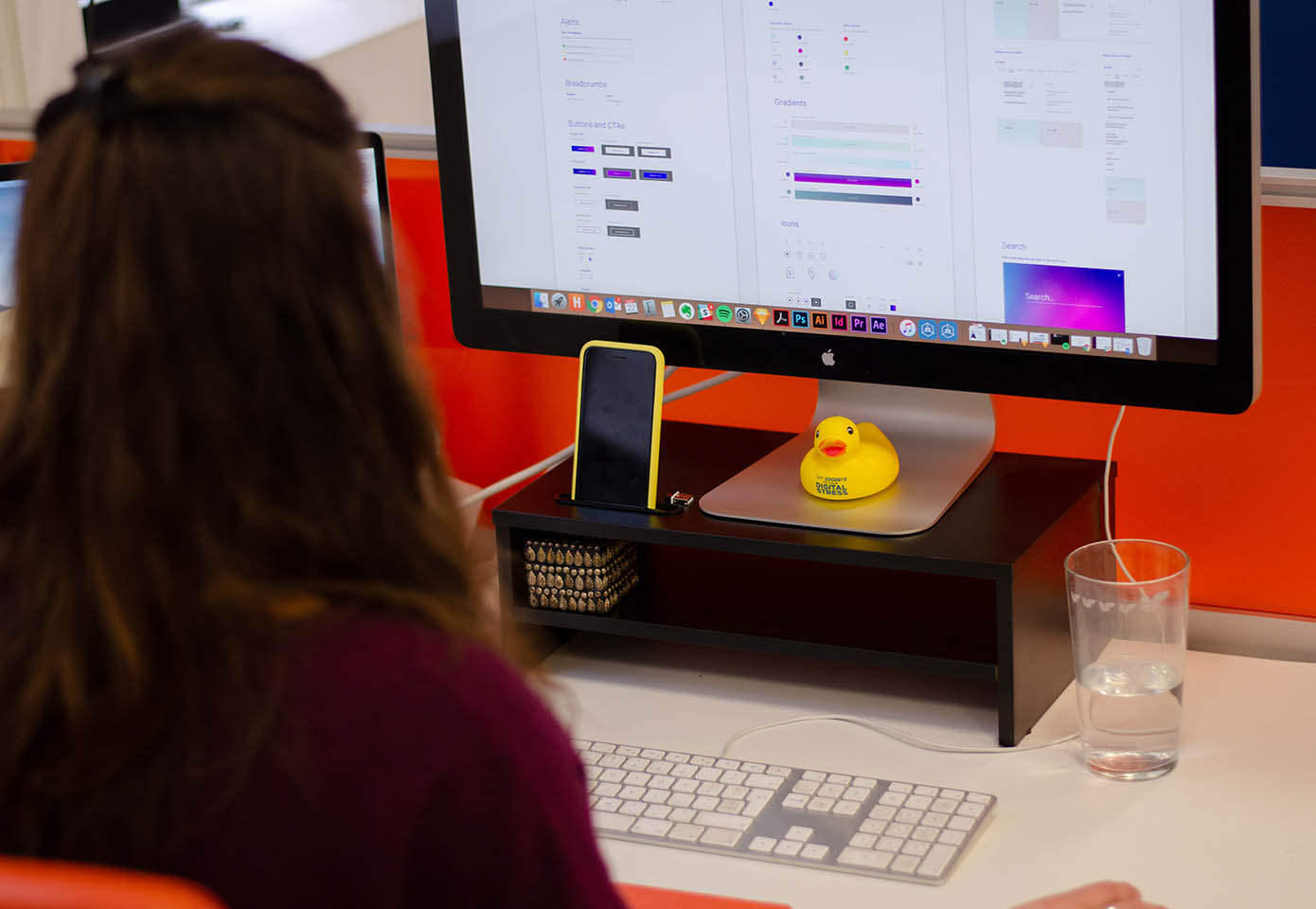 Design System
We'll build an intuitive design system to make it even easier to utilise your new creative designs in everything from standard marketing material to building whole new websites.
If you'd like to see a design system in action, check out our Brand Bible. Here, we collated all materials and principles for our own brand in a handy system that everyone can use to make sure we're always on-brand.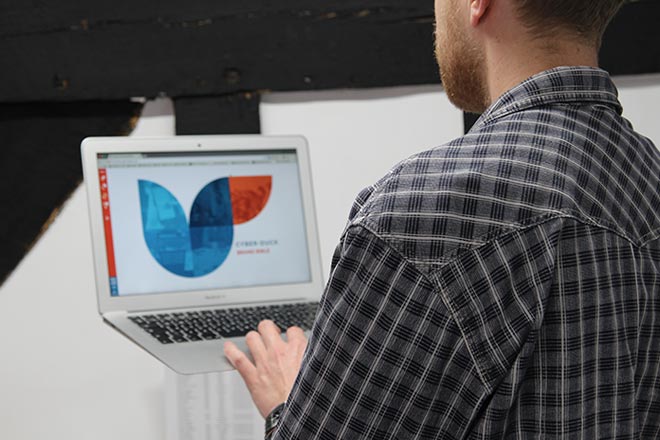 Branding, Campaigns, Websites
Our user-centred creative designs are ideal for engaging your customers across all channels. We work with you to identify an inspiring direction for your organisation to use for anything from a brand to a marketing campaign, a website to an app.
Once the new art direction has been carefully mapped out, our technology team can also help you implement it online. Our in-house creative website design team uses the latest technology to deliver powerful websites and applications to our clients.