You want all your users to feel welcome. Inclusive design is part of our DNA. We apply a collaborative approach. First we listen, to establish your users' needs. Then we build accessible, standards-compliant experiences that work. We know, because we test with users at every stage.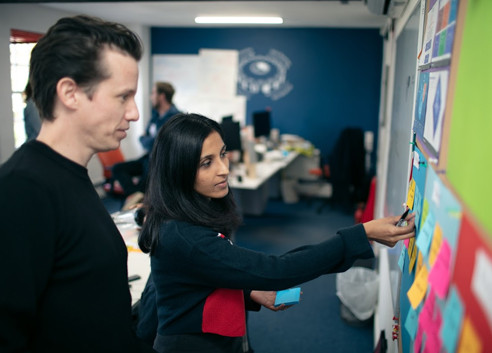 Part of our Research & Strategy services
To build the right strategies, you need the right data. Data science and qualitative research give you the insights you need to make the right decisions for your customers and your business.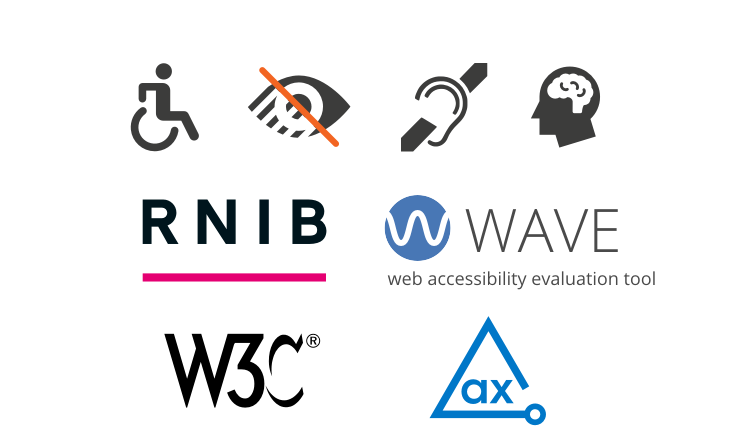 Accessibility by design
Truly accessible products and services have accessibility embedded from the start. That's what we mean by 'accessibility by design'.
A good UX process considers and includes all users, including those with accessibility needs, from the outset. Our certified UX design process listens to your users, complies with accessibility standards such as WCAG guidelines and POUR principles, and tests across a representative range of abilities.
Standards compliance
We're used to creating content and code that meets accessibility standards and regulations. That's why our team trains with the RNIB. We can help you meet and exceed the standards that apply to your organisation. These guidelines and regulations include:
W3C's WCAG 2.1 AA and AAA guidelines
The

United Kingdom (

UK's

)

Equality Act 2010
The United States'

(USA)

ADA regulations
The E

uropean Union (E

U's

)

European Accessibility Act
The UK's 2018 accessibility regulations
A good place to start is an accessibility audit. We examine your content and code and log any improvements that need to be made. This quickly shows you how you can meet your accessibility requirements and give your users a more inclusive experience.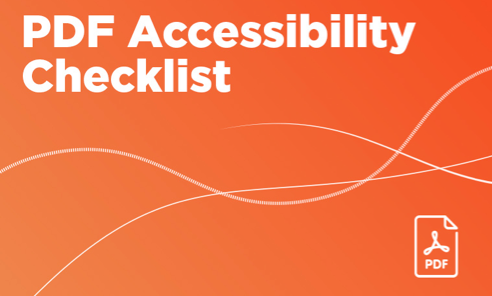 Accessible content
Accessibility isn't just about code. The content we create must be accessible and inclusive too.
From alt tags to images, plain English to document structure, we can help you create content that's not just accessible but engages all your users. Want an example? Get our free PDF accessibility checklist.
Accessibility testing
We've conducted accessibility audits and testing with users with assistive needs for more than 15 years. We're familiar with most common assistive technology and browser combinations. Our recommendation is to test:
JAWS, Apple VoiceOver, NVDA screen readers
ZoomText screen magnifier and screen reader
Speech recognition tools like Dragon and Read&Write
This is in line with the GDS Service Standard. It's the approach we have taken with real users on recent projects. And the results are clear: One recent website saw a 24% rise in users rating it as easy to use. Another saw a 27% increase in success rates for disabled users.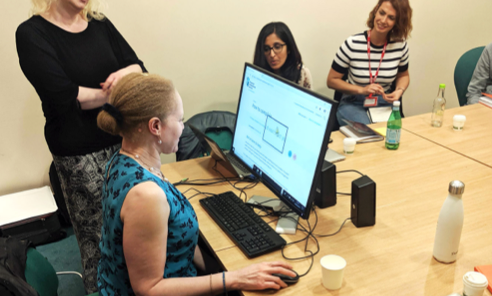 Inclusive design
At Cyber-Duck, we make sure that the products and services we build work for people with different accessibility needs, intellects and levels of IT literacy. But we know accessibility is just one aspect of inclusive design.
We also reflect our clients' diverse audiences in our content and code, examine how user behaviour – and therefore needs – may vary between different nationalities and cultures, and celebrate our own diversity as a company.
Talk to our team
Sam Hooper and Matt Gibson head up our research and strategy team. They'd be happy to chat through your challenge over a virtual coffee – just drop us a note and let's find a time.
Let's have coffee ☕