'Accessibility by design' means products and services with accessibility embedded right from the start. A good UX, design and development process considers and includes all users, including people with disabilities from the outset.

Our certified UX design process listens to your users to establish their needs, complies with accessibility standards such as Web Content Accessibility Guidelines (WCAG) and its POUR principles, and tests with users across every stage, across a representative range of abilities.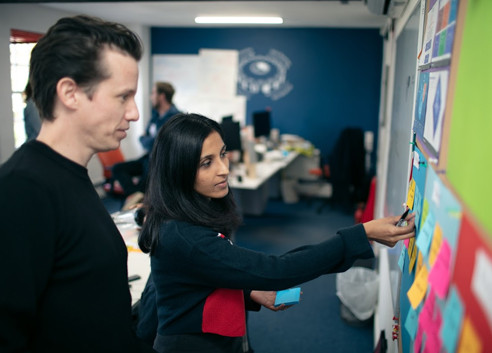 Part of our Research & Strategy services
To build the right strategies, you need the right data. Data science and qualitative research give you the insights you need to make the right decisions for your customers and your business.
Why do you need a website accessibility agency?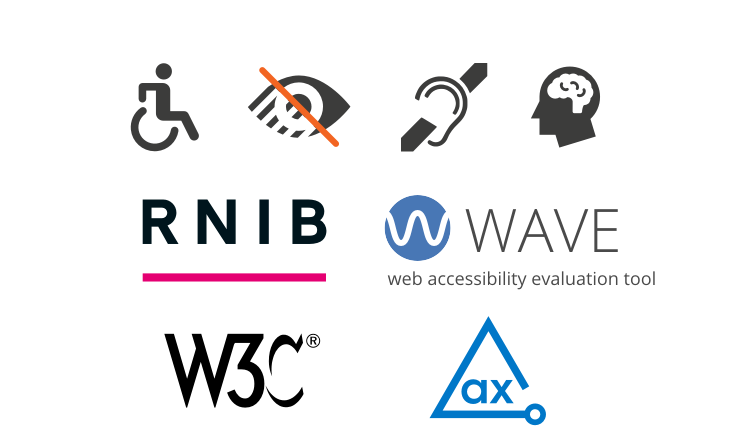 Accessible web design improves the experience for all users, regardless of their needs, by making websites more effective, easier, and more enjoyable to use.
It's the right thing to do from an ethical standpoint, but also essential for your business. If you're not making your site accessible and inclusive, you could be excluding large numbers of valuable users (approximately 1 in 5 of us are disabled, which is over a billion people worldwide) and incurring significant loss of ROI. On top of that, an accessible and compliant website will benefit from a rankings boost on all major search engines.
Users today demand inclusive, accessible, easy, and pleasant user experiences – and they'll take their business elsewhere if you're not delivering. It's also a legal requirement for certain organisations: regulations were also introduced in 2018 to enforce accessibility standards for public sector websites.
Standards compliance
As Associate Members of the International Association of Accessibility Professionals (IAAP), we have been creating accessible websites and experiences for over 15 years. We can also provide accessibility training, support, and guidance to help our clients resolve and prevent accessibility problems in the future.
We can help you not only meet, but exceed the relevant standards and regulations for your organisation, including:
W3C's Web Content Accessibility Guidelines (WCAG)1: Compliance levels AA (Acceptable Compliance) and AAA (Optimal Compliance)
The United Kingdom (UK): Equality Act 2010
The United States (USA): Americans With Disabilities Act (ADA)
The United States (USA): Section 508 accessibility standards for Government ICT
The European Union (EU's) European Accessibility Act
The UK's 2018 accessibility regulations
A free accessibility and UX audit is a great place to start to make sure your site is up to speed. We'll examine your content and code and log any improvements that need to be made, quickly showing you how you can meet your accessibility requirements and give your users a more inclusive experience.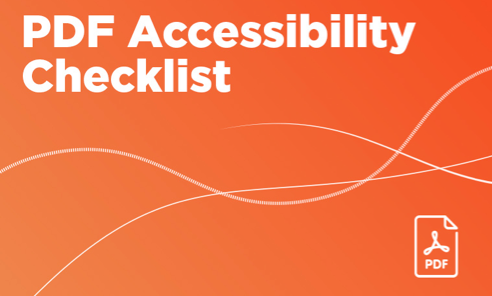 Accessible content
Digital accessibility isn't just about code. The content we create must be inclusive and accessible too.
From alt tags to images, plain English to semantic structure, we can help you create content that's not just accessible but will grab the attention of your users. Want an example? Download our free PDF accessibility checklist.
Accessibility audits
We've provided accessibility services, including audits and testing with users with assistive needs, for more than 15 years.
Auditing involves a UX professional reviewing your site or service against a set of criteria, identifying areas that are working well and areas that can be improved. It can be done at any stage of the production lifecycle and paired with any testing methods. It's a fast, cost-effective way to identify high priority (and sometimes quick) fixes and assess the general accessibility of your site.
Accessibility testing
Testing is carried out every step of the way, including the early design stages, so we can target any potential accessibility issues before web development even begins. To get the clearest possible picture, we incorporate a range of different methods, including:
Manual auditing by experts, assessing against best practice guidelines
Automated tools such as Lighthouse
User testing, including users with disabilities and those who use assistive technologies
We're familiar with most common assistive technologies and browser combinations. In-line with the GDS Service Standard, we recommend testing:
Screen readers like JAWS (Windows), NVDA (Windows), Apple VoiceOver (iOS), TalkBack (Android) and ZoomText (Windows - also a screen magnifier)
Speech recognition tools like Dragon (Windows) and Read&Write (Windows)
Text-to-speech technology like Google Text-to-Speech and Speechify (iOS, Chrome, Android)
We've taken this approach with real users on recent projects, and the results are clear. One client saw a 613% increase in traffic, and a 50% increase in funding applications. Another saw a 27% increase in success rates for disabled users.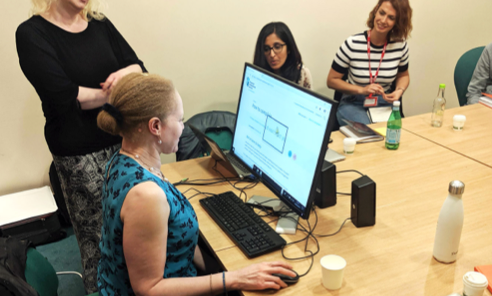 Inclusive design
We make sure the products and services we build work for people with different accessibility needs, circumstances, and levels of IT literacy. But we know accessibility is just one aspect of inclusive design.
We reflect clients' diverse audiences in our content and code, examining how user behaviour – and therefore needs – may vary between different nationalities and cultures. Our user research and testing processes take all these factors, and many more, into account, and are always tailored for the needs of each organisation and their user base.
Five pillars of inclusive design
Cyber-Duck is a member of enei, which mean we celebrate our own diversity as a company and strive to build inclusive teams with a diverse range of experiences and outlooks.
As an experienced web accessibility agency, we are also able to lend our advice and expertise in this area to coach internal teams towards greater inclusive design and accessibility. When doing this, we consider the five pillars of digital inclusion:
Accessibility – are your products and services accessible for people with temporary or situational disabilities, such as visual or hearing impairments?
Connectivity – do users have access to tools such as mobile devices, computers and broadband?
Affordability – do users have access to the resources or financial means needed to use digital platforms?
Literacy – what are the technical skill levels required to use the product?
Safety – are users protected from potential harm, such as fraud or online abuse?
Talk to our team
Sam Hooper and Matt Gibson head up our research and strategy team. They'd be happy to chat through your challenge over a virtual coffee – just drop us a note and let's find a time.
Let's have coffee ☕