Design thinking isn't just about design. It's a way of approaching business strategy and goals with an open, questioning mind. The answers might surprise you. So might the impact of design thinking. It can reach beyond your project to transform your entire organisation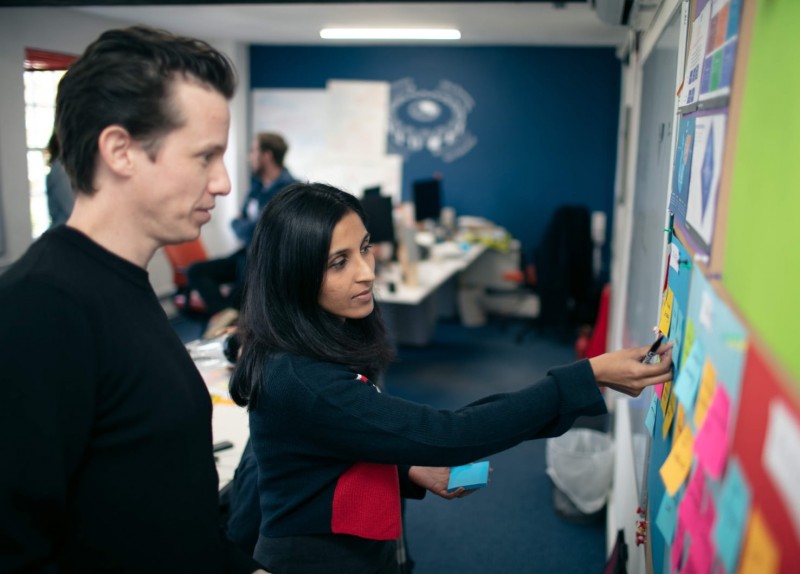 Part of our UX and Service Design services
Your customers want user-centred experiences. Your business needs effective service design. With a 93% customer satisfaction rate, we're proven to deliver.
What is design thinking?
Traditionally, organisations have tended to devise top-down strategies that are then implemented, often by siloed teams. Customer or user focus gets lost, which translates into poor business results.
Design thinking methodology clarifies business goals and strategies, then validates solutions through user-centred design before they're implemented. It's an evidence-based, collaborative and inclusive way to identify and meet user needs.
Design thinking process
Cyber-Duck's four-step design thinking process extracts expertise and solutions from across your business. It builds genuine collaboration and delivers products that are already proven to deliver against your goals.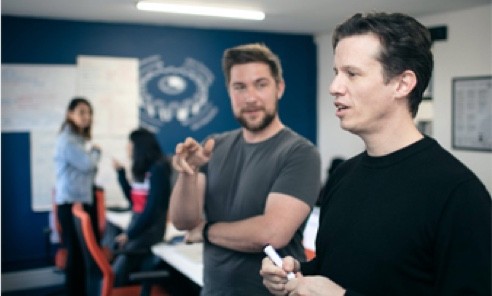 1. Discover
Design thinking starts with challenging the brief and any preconceptions or assumptions about your project, to help you overcome any blocks in the status quo.
It reveals true user need by placing your user at the centre of the problem. Inclusive design principles ensure your services work for everyone. Ethnographic research, data and user and stakeholder interviews help you understand them from every angle.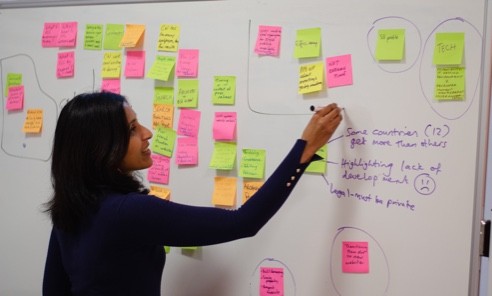 2. Define
Then we apply user-centred design. The findings from the discovery stage are analysed to define the problem, or problems, you'll solve. These may take the form of problem statements.
As your design thinking agency, we'll then refine the goals for the project with you. These may take the form of OKRs, success stories or jobs to be done.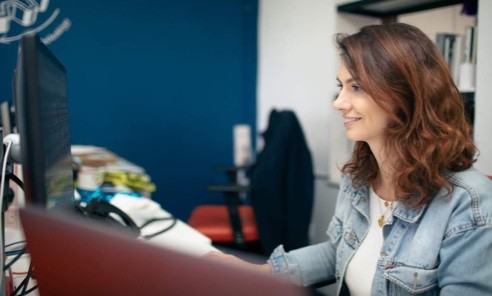 3. Design
In the ideation phase, through design thinking workshops, we generate innovative solutions to meet your objectives. This often includes 'how may we' exercises, parallel thinking and service design methodology.
The design team then prototypes and tests with real users at every step, from scaled down prototypes to full working versions, to ensure success.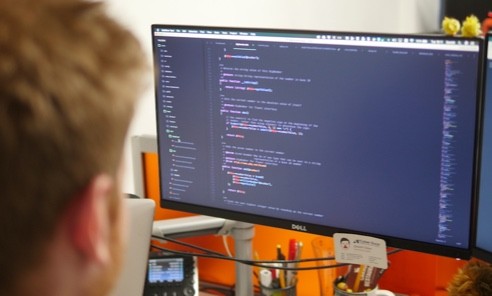 4. Deliver
Design and build happen in parallel too, with user and stakeholder feedback right the way through the process to ensure best product market fit.
Design thinking, combined with Agile, helps deliver MVPs early. Then, once launched, we iterate, informed by further feedback and live data insights.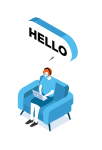 Our client services team is here to support you from the briefing stage. Drop us a note to find out how we can help with your project.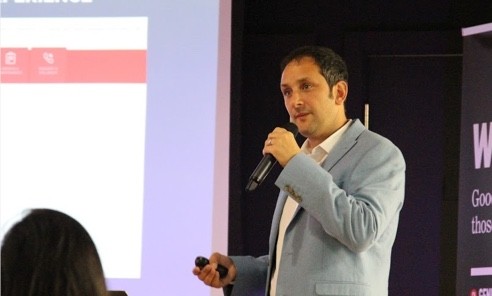 The benefits of design thinking
Design thinking leapfrogs legacy mindsets and the status quo. It reveals the problems you should be solving. Then it unleashes creativity and solutions trapped within your organisation to meet user need.
This iterative, collaborative approach doesn't just solve specific problems. It transforms your business. The proof? Over ten years, design-led companies outperformed the S&P by 211%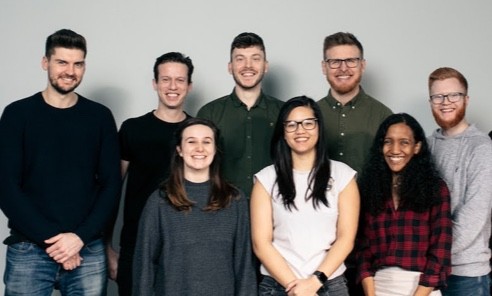 Choose Cyber-Duck as your design thinking agency
Cyber-Duck is a leading digital transformation agency that specialises in UX design. Since 2005, we've been solving problems for organisations like the Bank of England, Compare the Market and Cancer Research.
Our expert team combines design thinking with user-centred design, Agile and ISO-certified process. This award-winning approach is proven to deliver results – and by working alongside your team, we help them become design thinkers too
Fast Stream recruitment, transformed
See how we applied design thinking to make Cabinet Office recruitment accessible, inclusive and easy to manage.
Read client story